Best Places for Extreme Camping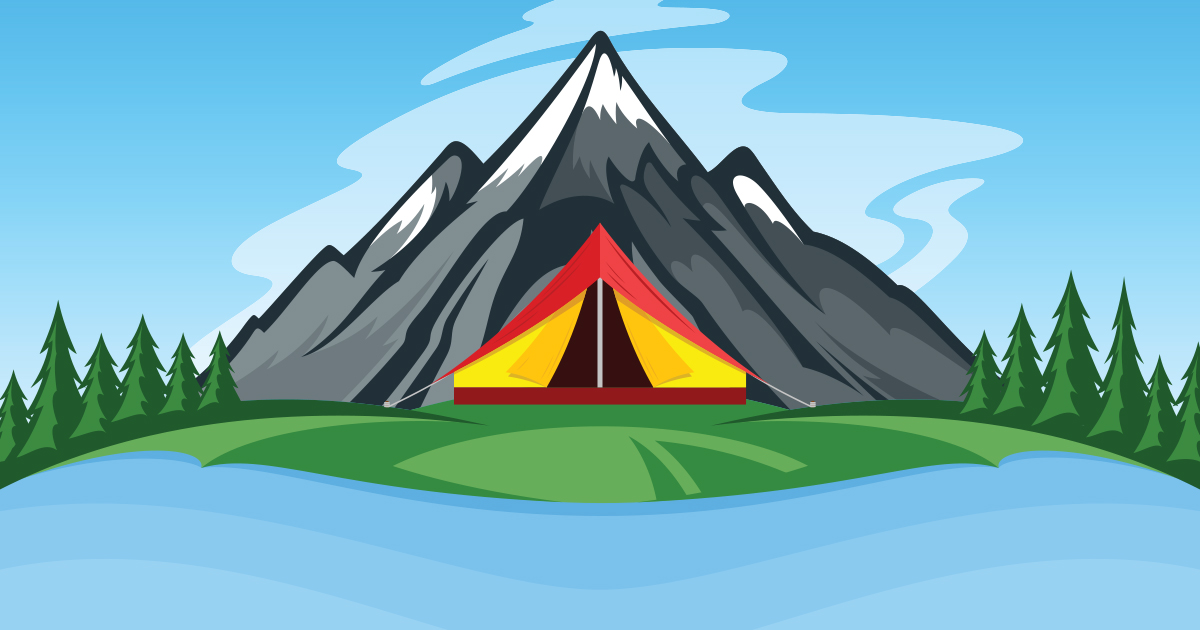 Have you ever seen people camping on the side of a cliff and wondered why in the world anyone would do such a thing? Cliffside camping is just one example of a new trend for campers – extreme camping.
What is Extreme Camping?
Extreme camping makes the camping experience more memorable by adding an element of adventure. It's not just about daring sites, like the side of a cliff. Some people step into the past and experience life during a historical time period. Others limit their supplies to bare minimums for a survivalist-style experience.
From adventure-seeking to completing your bucket list, extreme camping means sleeping in some of the most incredible, sometimes horrifying, places on Earth. We've compiled a list of the top ten best extreme camping sites to marvel at or attempt on your own!
Pedra Riscada, Minas Gerais, Brazil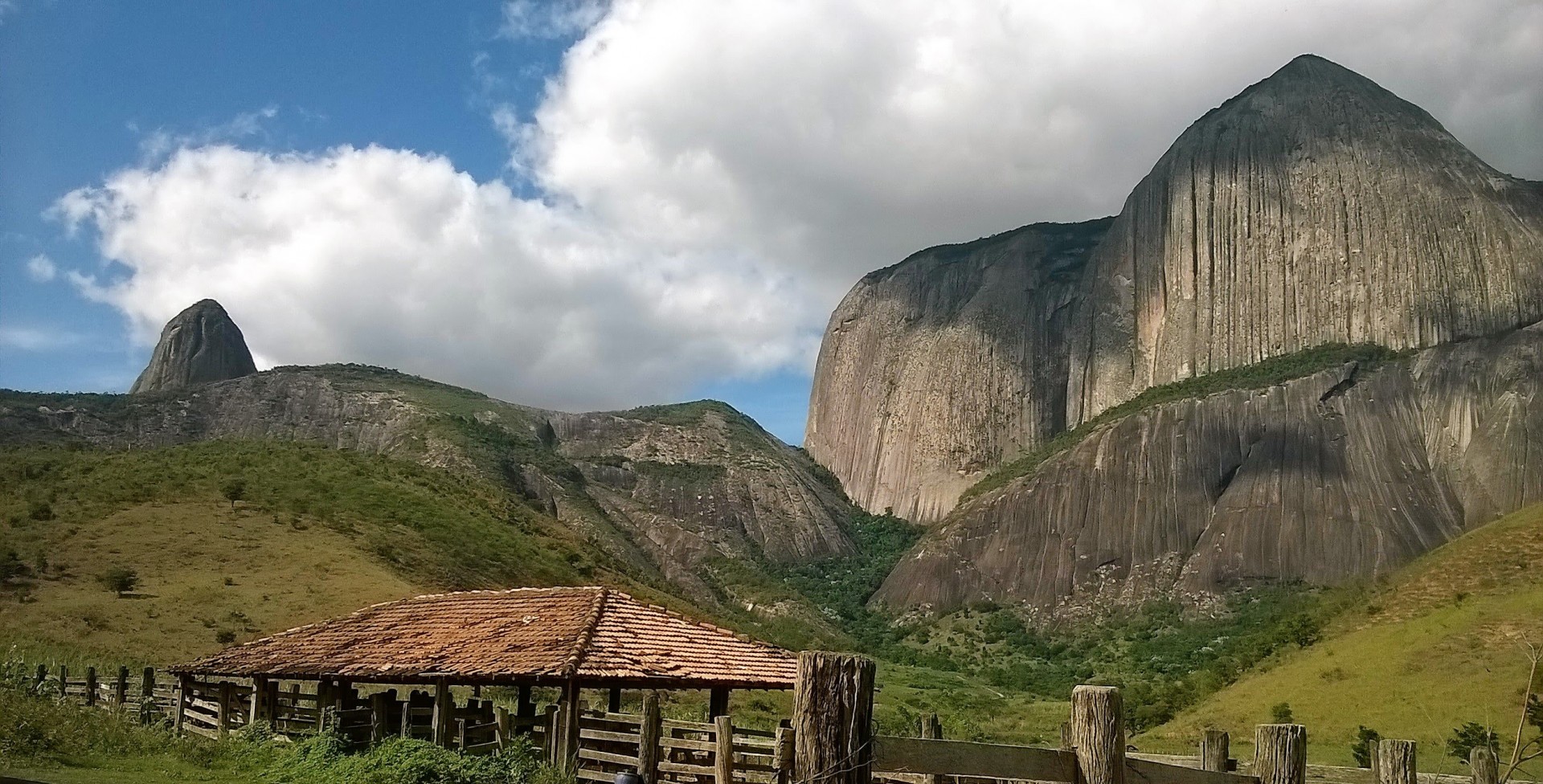 If you're willing to journey to Brazil, you'll find excellent food, unforgettable nightlife, and one seriously extreme camping site. Pedra Riscada is one of the largest rock monoliths in South America, with some of the most challenging rock-climbing routes in the world.
Some climbers choose to purchase extreme camping gear that allows them to sleep suspended on the side of the cliff. Though the climb isn't easy, the reward is waking up to some of the best views in all of Brazil.
Source: minasgerais.com.br
Death Valley, California, USA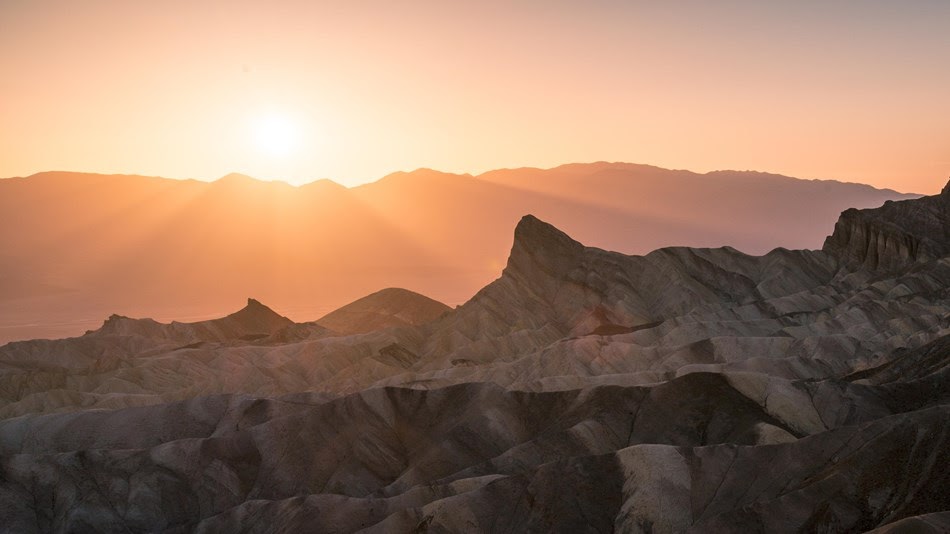 Perhaps extreme mountain camping isn't your thing. Maybe you prefer a survivalist-style outing, and that means camping in California. Extreme campers seeking a challenge can choose backcountry camping in Death Valley National Park.
The aptly named Death Valley is the hottest, driest, lowest National Park. Not only does Death Valley see extreme temperatures, but it's also remote with poor to no cell reception. Only experienced, prepared campers should attempt backcountry camping in Death Valley.
While it can be a superb social camping option, all members of the party need to obtain permits before setting out. Make sure you bring proper gear because you won't be able to stop and pick up supplies for your campsite.
Source: National Park Services
Yosemite National Park, California, USA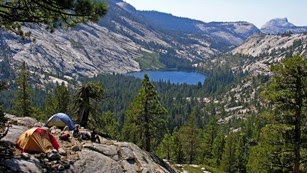 While you're visiting California for a stay in Death Valley, why not head over to Yosemite National Park where you can explore the backwoods with a wilderness permit. More than 750 miles of trail, various elevations and ecological conditions, and extreme solitude make dispersed camping in Yosemite an extreme camper's dream.
Explore glacier-formed mountains, walk through fern-covered trails, and sleep on the side of a cliff if you like. We recommend El Capitan on the northwest end of the park, where you can look down on a gorgeous valley.
Source: National Park Services
Pemberton Icefield, British Columbia, Canada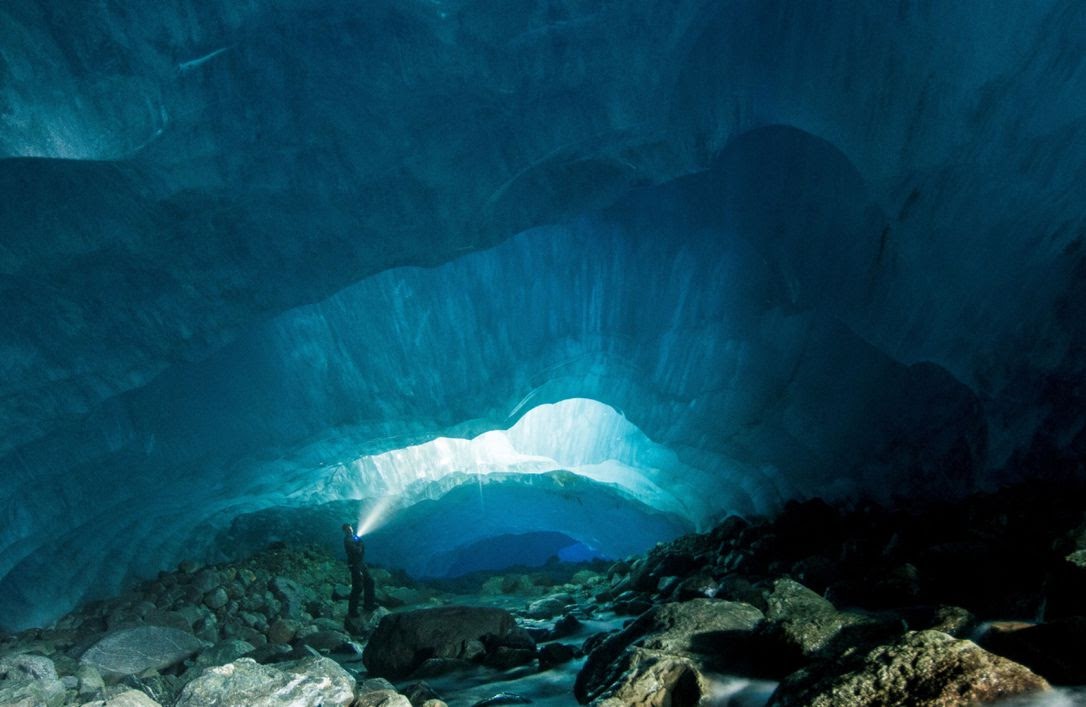 What do you get when you combine hiking, climbing, and glaciers? Extreme camping in the cold at Pemberton icefield. If you bundle up and don't mind a little nip in the air, you'll be rewarded with stunning views.
Adventurers can climb up a peak or into an ice cave to explore one of the five icefields in British Columbia. The combination of peaks and caves makes Pemberton a must-see for extreme campers. Don't forget to bring a cold-weather camping tent and an insulated sleeping bag!
Source: The Star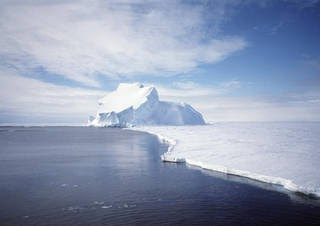 If you enjoy camping in the cold and wouldn't mind running into some penguins, Antarctica should be on your extreme camping bucket list. The southernmost continent on Earth, Antarctica is perpetually cold, windy, and dry. Below zero temperatures make this extreme, but there is plenty of unique wildlife and landscape to appreciate.
Since it's not necessarily easy to reach Antarctica, this extreme camping trip requires reservations with a guide or tour. There are plenty of experienced expedition groups that take teams camping.
Source: NASA
Mount Everest Base Camp, Nepal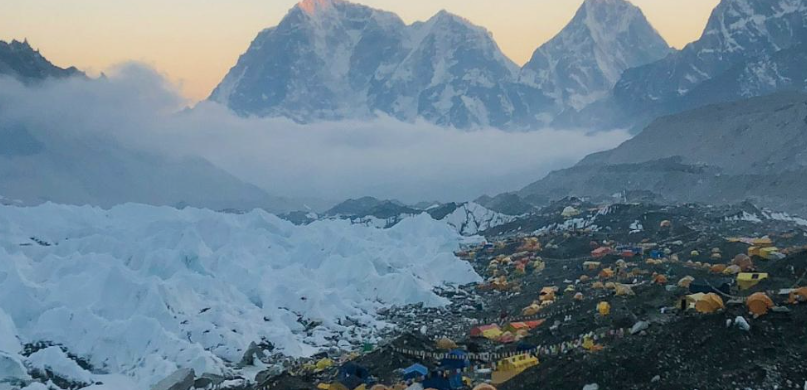 If Antarctica is a little too far for you, maybe Nepal sounds better. Mount Everest is a popular bucket list climb for many people, and the base camps make for some of the most extreme mountain camping in the world.
Don't be misled by the name "base camp" because this pop-up city takes nine days to reach. You won't find any extreme camping trailers here because this campsite is a field of tents.
Source: National Geographic
Zone of Death, Yellowstone National Park, Idaho, USA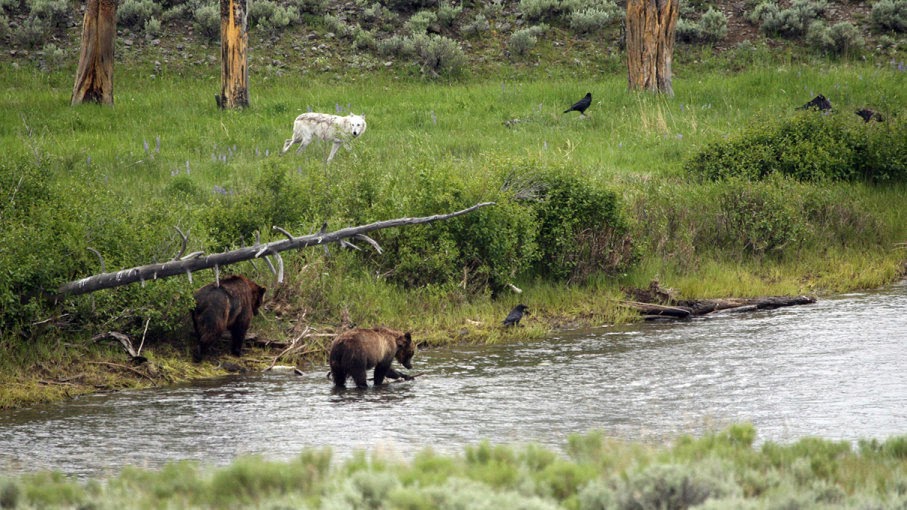 Yellowstone National Park is a popular family vacation spot, except for a fifty-square-mile area in Idaho. Due to a 6th amendment loophole, the Zone of Death is isolated and uninhabited with no roads or trails. There's no legislation covering the tract of land, so somebody could literally get away with murder there.
You can decide whether this site qualifies for extreme camping because it's uninhabited with no roads or because of the potential for criminal activity with no recourse. Either way, you can't have an extreme camping list without the Zone of Death.
Source: How Stuff Works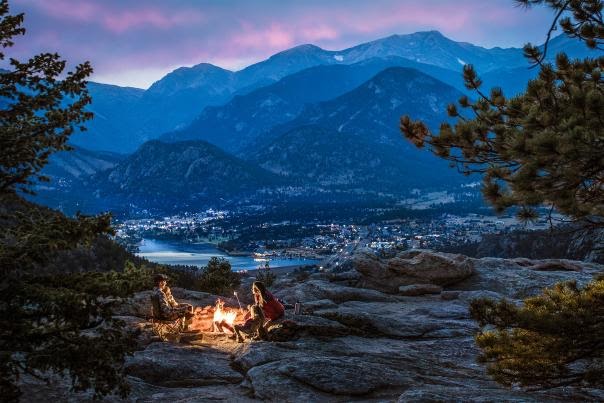 Estes Park is a haven for adventurous folk with plenty of hiking, mountain climbing, and extreme camping. You can truly get away from it all in an isolated corner of Estes Park. Set up your campsite under the stars, on a cliff, or beneath a canopy of trees.
The park offers a unique opportunity for campers. You can also grapple down the side of a cliff to sleep on a portaledge made to accommodate two sleeping bags. The next morning you can grapple the rest of the way down. For an extra-challenging outing, try backcountry camping during winter months.
Source: Visit Estes Park
Great Sail Peak, Baffin Island, Canada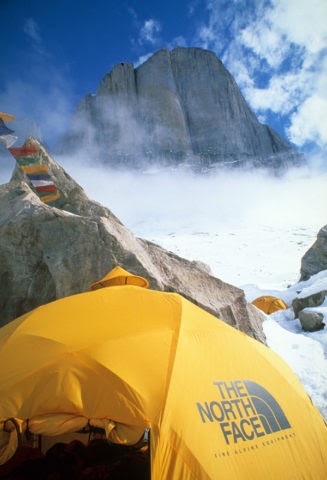 Climbers and extreme campers seeking a true challenge can't skip Great Sail Peak. To reach the massive cliff, you have to trek across the frozen Baffin Bay. Factor in piercing cold and the potential to run into a polar bear, and you have to admit it screams extreme mountain camping.
You definitely want to make this a social camping trip because it's safer with a team. Even the most experienced climbers to traverse Great Sail Peak did it with at least one partner. However, if you want to make it more challenging, try free climbing Great Sail Peak.
Source: Visit Estes Park
Moraine Lake, Oregon, USA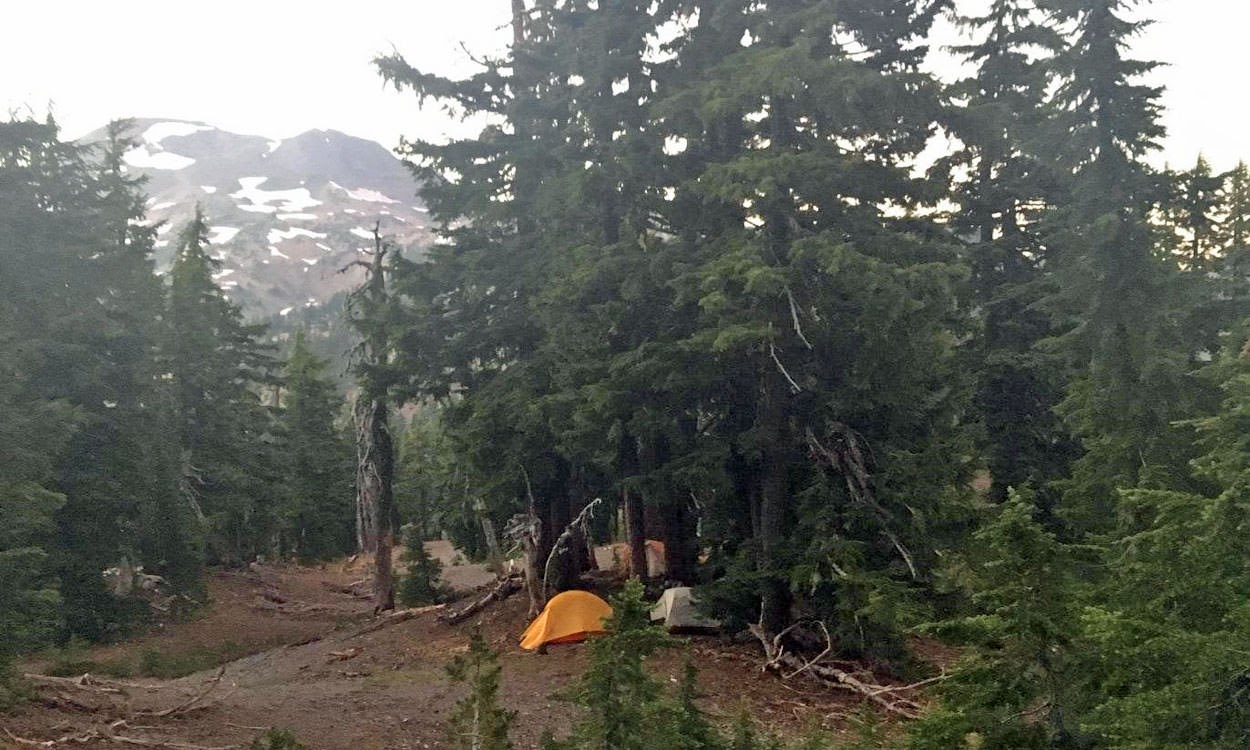 Camping in Oregon usually involves gorgeous scenery, and Moraine Lake is no exception. However, dispersed camping at Moraine Lake entails difficult hikes and some climbing to reach Three Sisters Wilderness. If you're willing to put in the work, the reward is worthwhile.
Set up your tent beneath evergreen trees, hike past Devil's Lake, and climb the third tallest mountain in Oregon, South Sister. The trail is difficult, but you end up at a remote location with plenty of peace, quiet, and wilderness to enjoy.
Source: Visit Estes Park
Are You Ready to Try Extreme Camping?
When you're tired of camping in a camper at traditional campgrounds, extreme camping sounds exciting and challenging. You may want to work your way up to the most challenging sites, but there's something to be said about the breathtaking views and getting up close and personal with nature.
From extreme mountain camping to desert campsites, there's an adventure for everyone. What will you choose?