Camper's Guide to the Grounds of California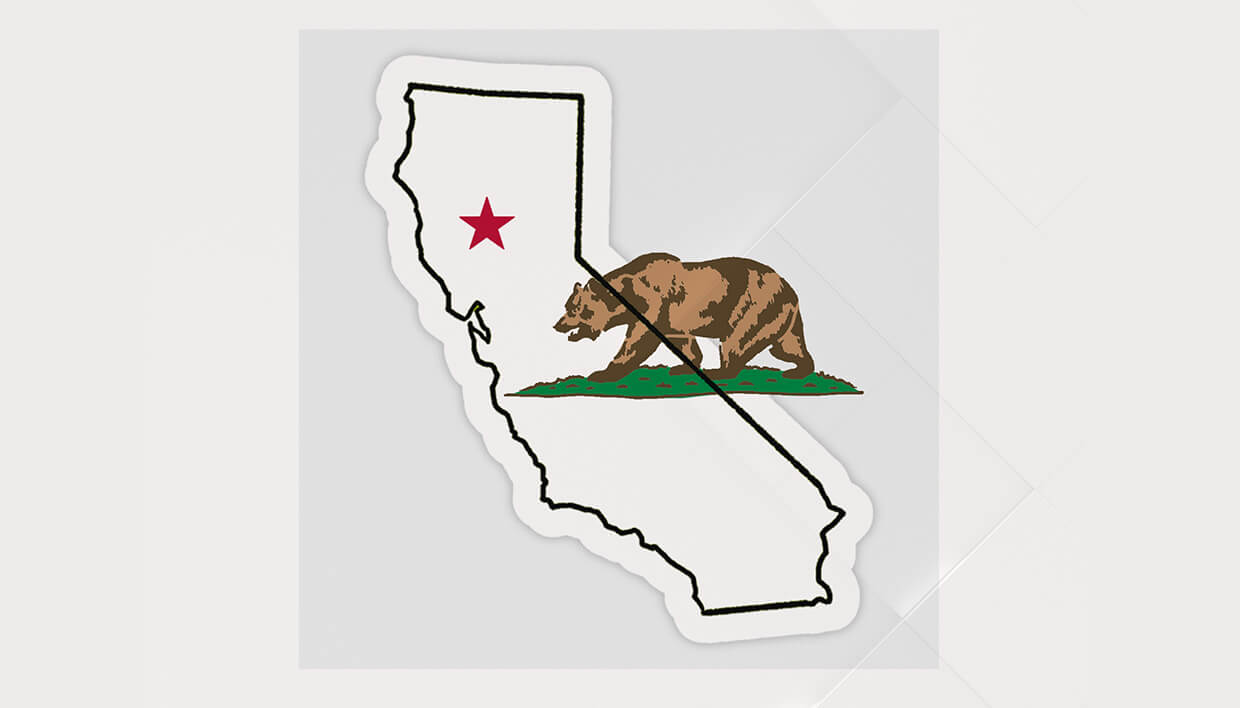 The Golden State is home to diverse state and national-level parks that boast some of the world's most exotic species and treasured landscapes. Outside the metropolis of Los Angeles, there is plenty to see and do in California, including surfing, hiking, mountain biking, birdwatching, and so much more.
In this guide to camping in California, we will provide a quick overview of the best campsites and forests in the state. Read on to discover where to plan your next rustic weekend getaway in sunny, beautiful California.
Best Beach Camping in California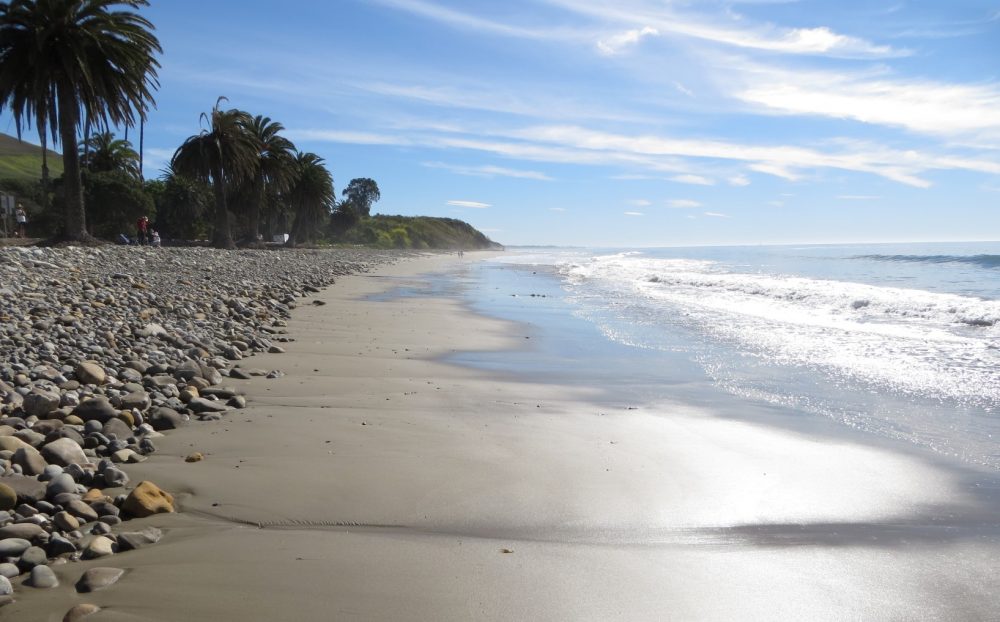 The shores of Refugio State Beach offer countless picnic sites and seaside camping opportunities. Shady palm trees line the edge of Refugio Beach for miles, and year-round lifeguards are on-duty to ensure camper's safety at the water. Campers interested in kayaking can rent boats from the State Park Lifeguards for day trips on the water.
Located a short drive from Santa Barbara, Refugio State Beach offers some of the best seaside camping in California. Over seven miles of Pacific coastline make Refugio a nationwide destination for campers looking to surf, kayak, kitesurf, and take in the many sights and sounds of Southern California.

Hours:
8 a.m. to sunset, 365 days a year

Fees:
$45 peak season, $35 non-peak season

Location:
10 Refugio Beach Rd., Goleta, CA 93117

Contact:
(805)968-1033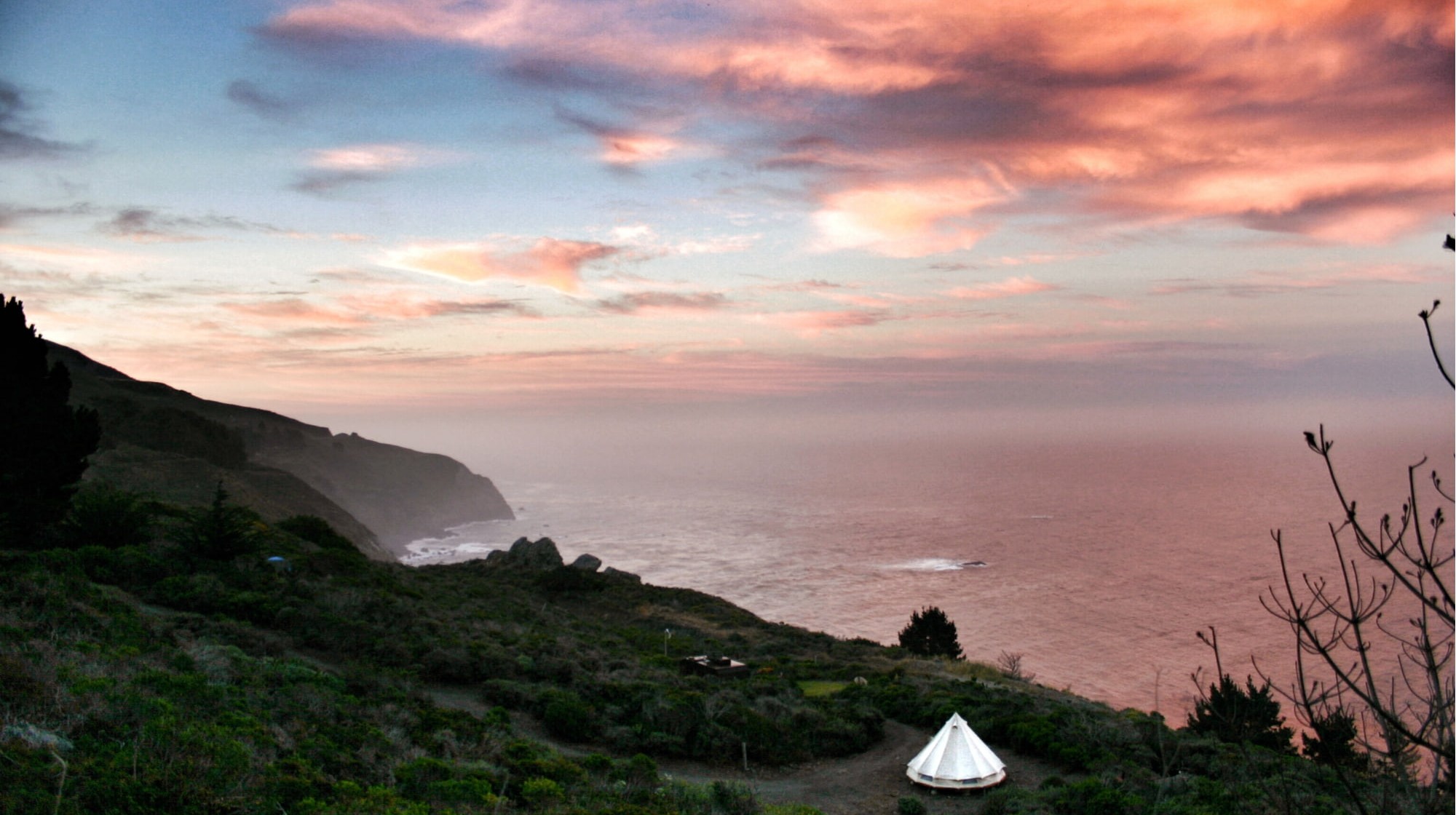 Although Big Sure does not offer many visitors' services, the region's stunning natural beauty and varied oceanside landscapes make it a world-class camping destination. It's no wonder, then, that over five million tourists visit Big Sur every year. Redwood forests, scenic hiking routes, and incredible beaches make Big Sur a breathtaking camping destination.
The iconic landscapes of Big Sur are surrounded by resort campgrounds that offer free wi-fi and other "glamping" luxuries. However, if you're after an authentic beachside California camping experience, you can pitch a tent at one of the many dispersed sites by the water. Visit Big Sur for your next oceanside camping vacation.

Hours:
8 a.m. to 5 p.m. (phone hours)

Fees:
$70 rent site, $80 RV site

Location:
47000 Highway 1, Big Sur, CA 93920

Contact:
(831)667-2315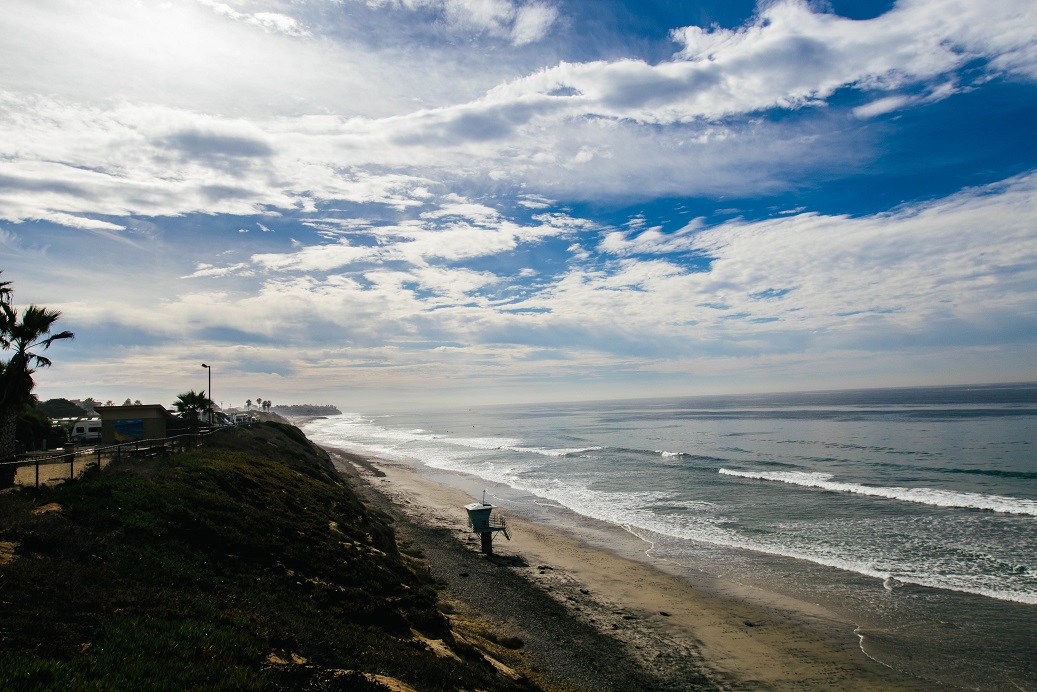 Located near sunny San Diego, California, South Carlsbad State Beach is a delight for swimmers, hikers, kitesurfers, and campers the world over. The beautiful sights and sounds of Southern California are on full display at South Carlsbad, where fishing and picnicking are commonplace throughout the year.
South Carlsbad is lined by bluffs that overlook the Pacific Ocean. At the local campground office, only steps from the highway, you can find wi-fi hotspots, full RV hook-ups, and flush toilets. Therefore, South Carlsbad has earned a reputation as one of California's most sought-after destinations for families that want a premier oceanside camping experience.
Visitors should note that long wooden stairs lead to the beach from the tops of the rocky bluffs at South Carlsbad. For this reason, South Carlsbad may not be accessible to wheelchair users or elderly visitors with limited mobility.

Hours:
Dawn to sunset

Fees:
$60+ per campsite, $15 for extra vehicles

Location:
7201 Carlsbad Blvd., Carlsbad, CA 92008

Contact:
(800)444-7275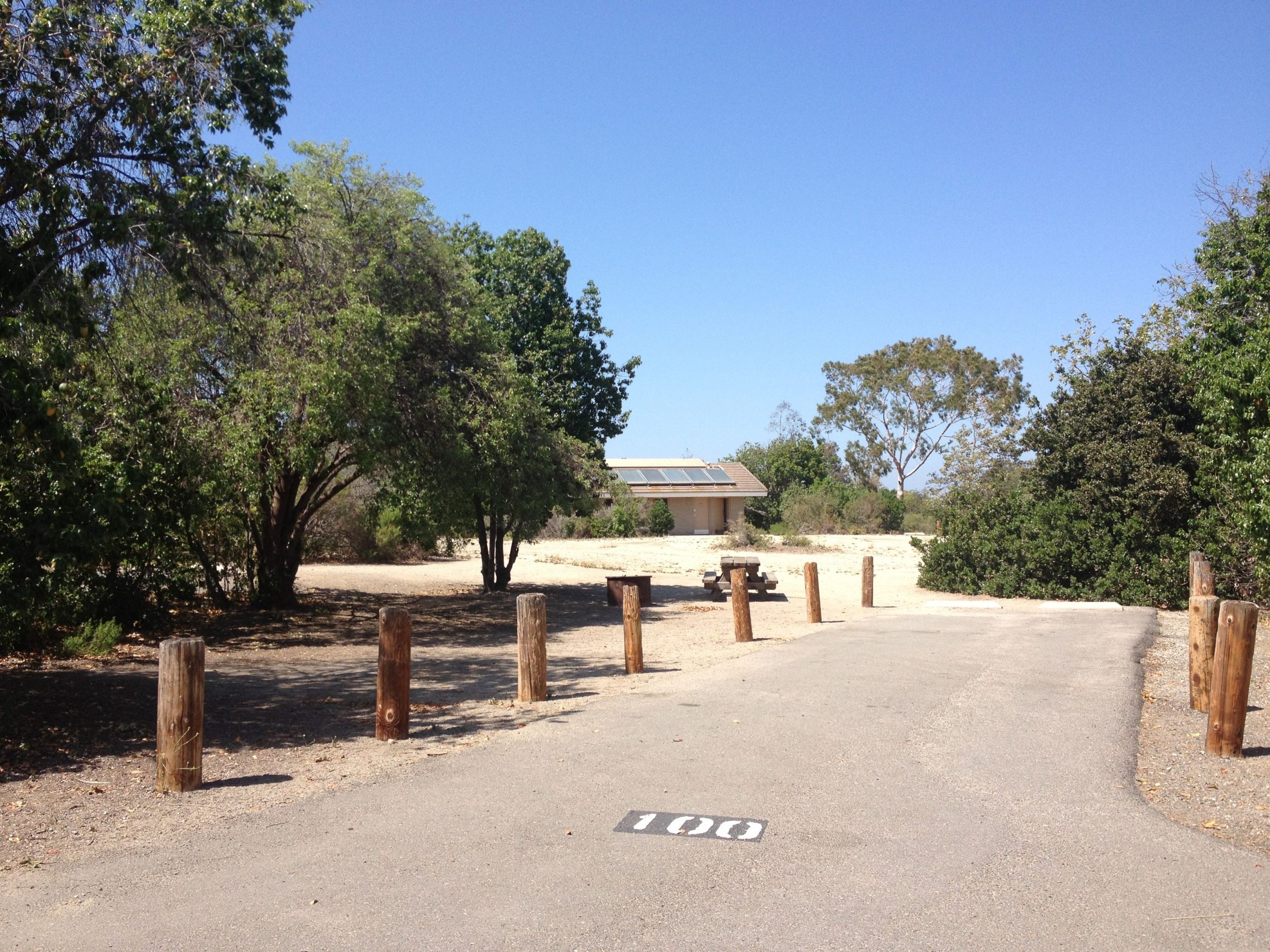 Nothing beats sunbathing on the shores of San Mateo Campground. Located in sunny San Onofre State Beach, there is plenty to see and do on the bluffs of San Mateo, including surf, hike, bike, and bird-watch. Here you will find hot indoor showers, RV dump stations, and year-round camping that's appropriate for the whole family.
Rocky reefs line the area by the water at San Mateo. Therefore, campers need to traverse long wooden staircases to descend to the shoreline of Surf Beach. Consistent waves crash along the beaches at all hours of the day, making San Mateo a worldwide destination for surfers, kitesurfers, and body-boarders who want to hit the waves.

Hours:
6 a.m. to 10:00 p.m. (Surf Beach)

Fees:
$65 per night, $15 extra vehicle fee

Location:
830 Cristianitos Rd., San Clemente, CA 92672

Contact:
(949)361-2531
Best Free Camping in California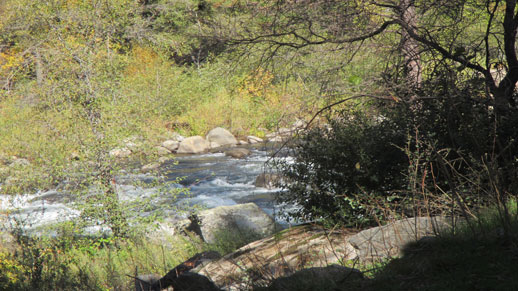 If you're looking for a weekend getaway on a budget, consider camping at Lumsden Campground. At Lumsden, there are picnic tables with cooking grills as well as vault toilets and hiking spots. Lumsden is situated at low elevation and is surrounded by lush, overgrown oak and pine trees within the Tuolumne-Lumsden Recreation Area.
The water at Lumsden Campground is untreated and requires a rolling boil to sterilize, but this shouldn't hold anyone back from visiting. Lumsden features luscious scenery that is unparalleled in the Sierra Nevada area. Although no RVs are permitted at Lumsden, there are plenty of camping hikes conveniently located near some of the finest hiking in the country.

Hours:
N/A

Fees:
N/A

Location:
Groveland, CA 95321

Contact:
(209)962-7825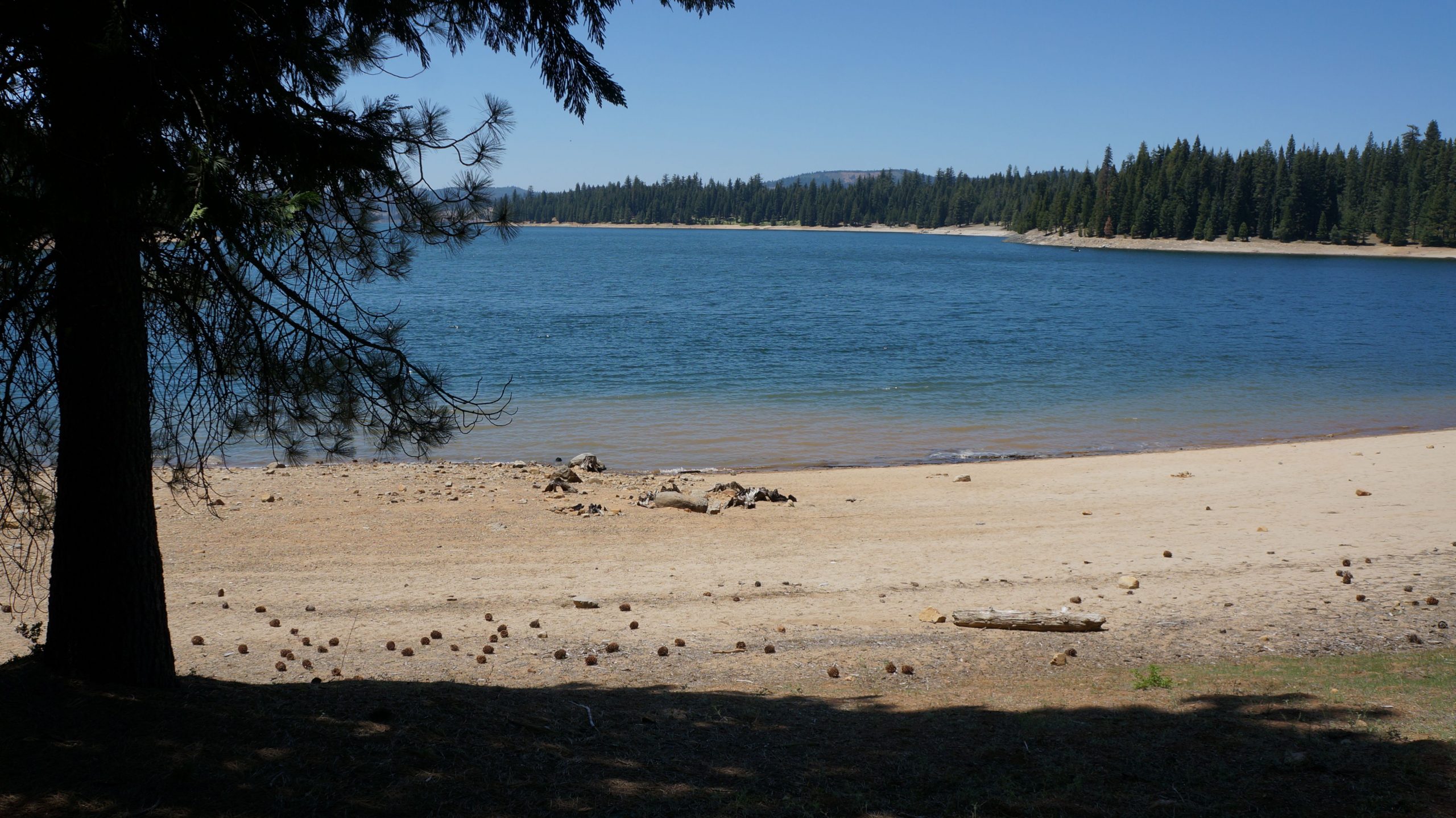 Nestled on the banks of the Union Valley Reservoir is the Camino Cove Campground, one of central California hidden gems. Each camping site is outfitted with picnic tables and fire pits at this wooded hideaway. Plus, the sounds of the local reservoir basin and several flowing creeks will lull you to sleep under the stars.
Situated inside Eldorado National Forest, Camino Cove Campground is one of the most naturally beautiful campgrounds in the state of California. Boating, angling, and hiking along the Bassi Falls Hiking Trail are all main attractions at Camino Cove. There are no potable waterspouts or public showers, but water can be easily boiled at a ring fire pit.

Hours:
N/A

Fees:
N/A

Location:
Raffetto, Eldorado National Forest

Contact:
(530)644-2324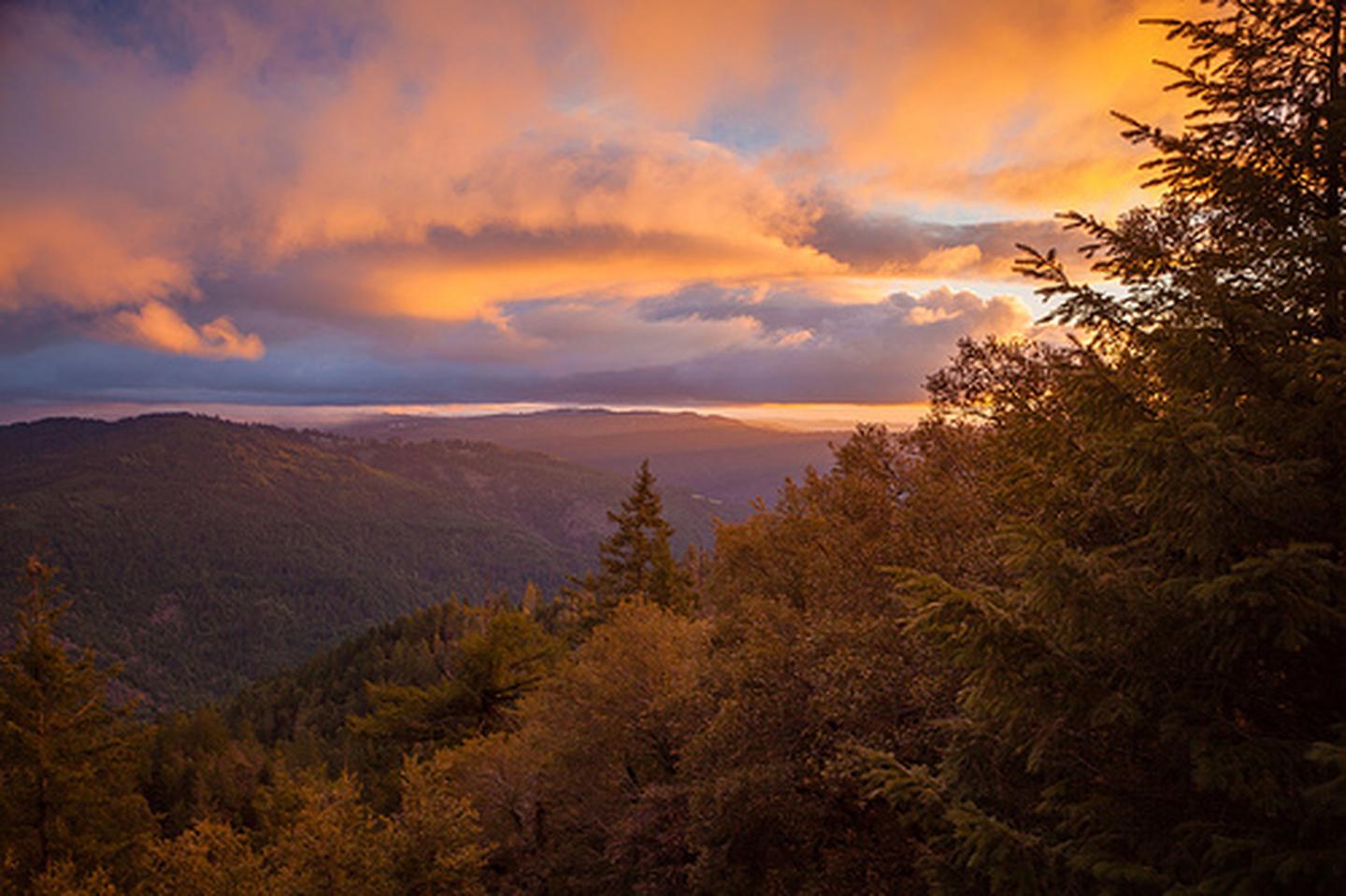 Only a short drive from the shores of the Pacific Ocean, Lacks Creek Management Area features over 7,300 acres of public land for camping and other uses. Hiking, cycling, and countless other activities can be enjoyed in total privacy at Lacks Creek. Lacks Creek is a tent camping destination nestled between private ranches and productive redwood forests.
There are several old logging roads that line Lacks Creek, which makes for excellent hiking and road cycling adventures. Although there are no fire rings or flush toilets, Lacks Creek boasts excellent private lots away from busy highway traffic and includes countless free campsites that are available for public use

Hours:
N/A

Fees:
N/A

Location:
1695 Heindon Rd., Arcata, CA 95521

Contact:
(707)825-2300
Best Dispersed Camping in California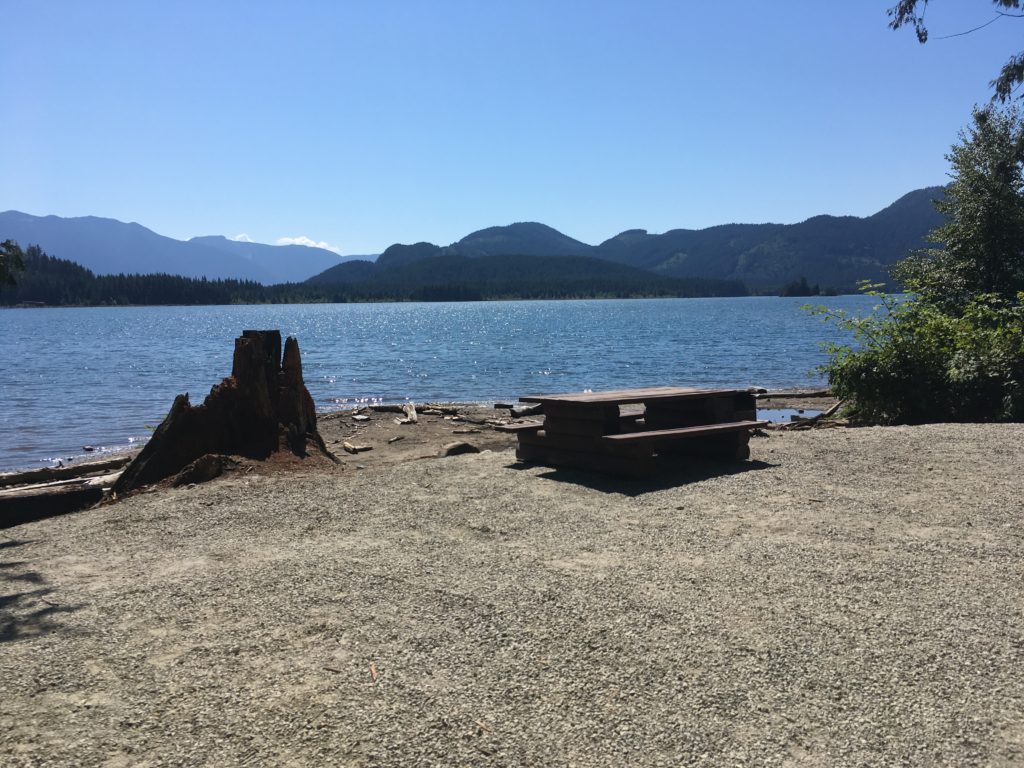 Situated north of Susanville, California, Rocky Point West Campground is an undeveloped campground that is ideal for self-directed camping adventures. Backing onto Eagle Lake, Rocky Point West is a suitable environment for small boat launches and anglers looking to fish for exotic species. 
There are no potable water or garbage services at Rocky Point. Therefore, whatever you pack in must also be packed out. Although there are no mandatory costs associated with Rocky Point West, the US Bureau of Land Management requests donations to help cover upkeep costs.
As the name suggests, Rocky Point is marked by rocky shorelines. Don't come to this free campground if you're looking to relax with your feet in the sand. Instead, show up to Rocky Point West expecting to get away from the big city and enjoy the sights and sounds of nature under a starlit sky.

Hours:
N/A

Fees:
Donation requested

Location:
2550 Riverside Dr., Susanville, CA 96130

Contact:
(530)257-0426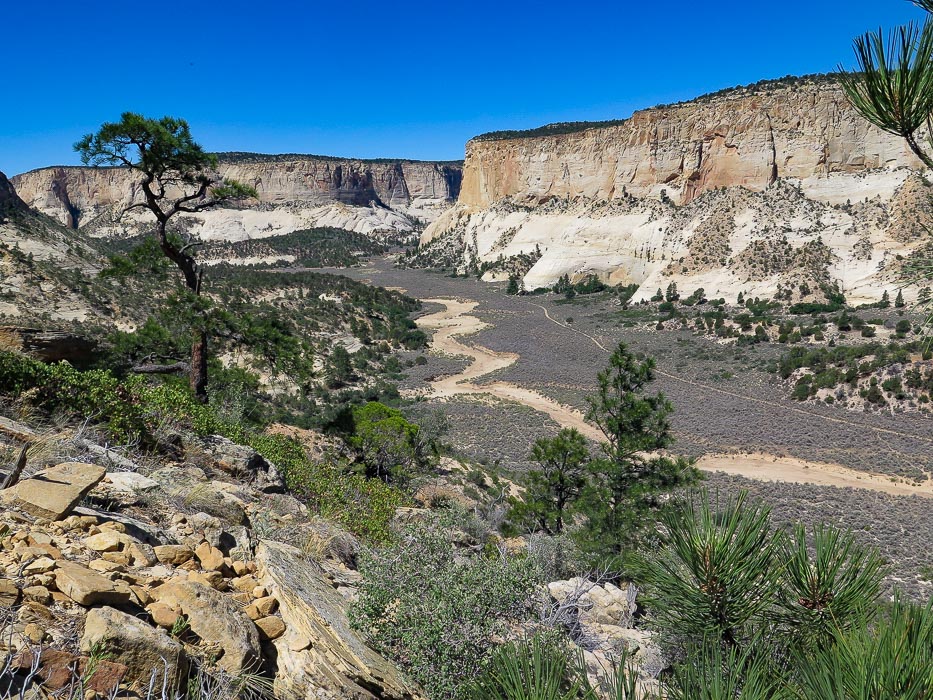 Following the beautiful Clear Creek, No Mans Trailhead is an extensive 22-mile trail system that loops near the Siskiyou Wilderness area. Although far from the Pacific coast, you are bound to run into countless exotic marine species on this trail through Sonoma County. This scenic trail is excellent for horseback riding and overlooks sand dunes in the far distance.
If you're looking for a truly dispersed camping experience, No Mans Trailhead is the place for you. Here you can pitch your tent wherever you see fit along the trail. Chances are you will enjoy a night of solitude without encountering another hiker or mountain biker. However, hikers must beware that rattlesnakes roam the trail throughout the year.

Hours:
N/A

Fees:
N/A

Location:
Forest Rte 5E01, Happy Camp, CA 96039

Contact:
(530)842-6131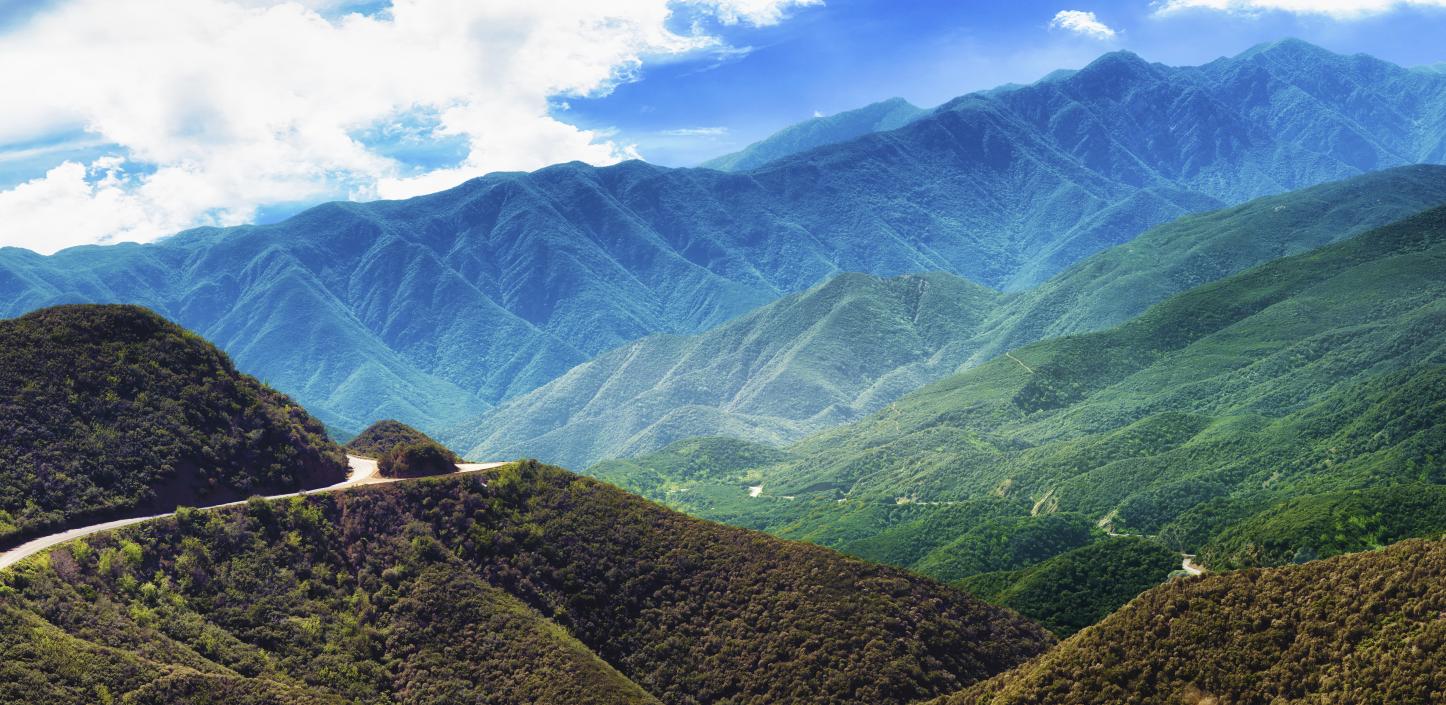 Located near Treebones Resort, San Eligo, and McWay Falls, Los Padres National Forest is home to many attractions such as hot springs, redwood forests, and several dog friendly RV camping sites. Los Padres sprawls throughout central California and provides some of the best places to camp on the Pacific coast. 
As a part of the US National Forest system, Los Padres and nearby Big Bear are part of recreation government-owned public lands. Check out this campsite if you're looking for big hikes, big views, and big animals to encounter.

Hours:
8:00 a.m. to 4:30 p.m. Monday to Friday

Fees:
$20-$35

Location:
6750 Navigator Dr., Goleta, CA 93117

Contact:
(805)968-6640