Camper's Guide to the Grounds of Oregon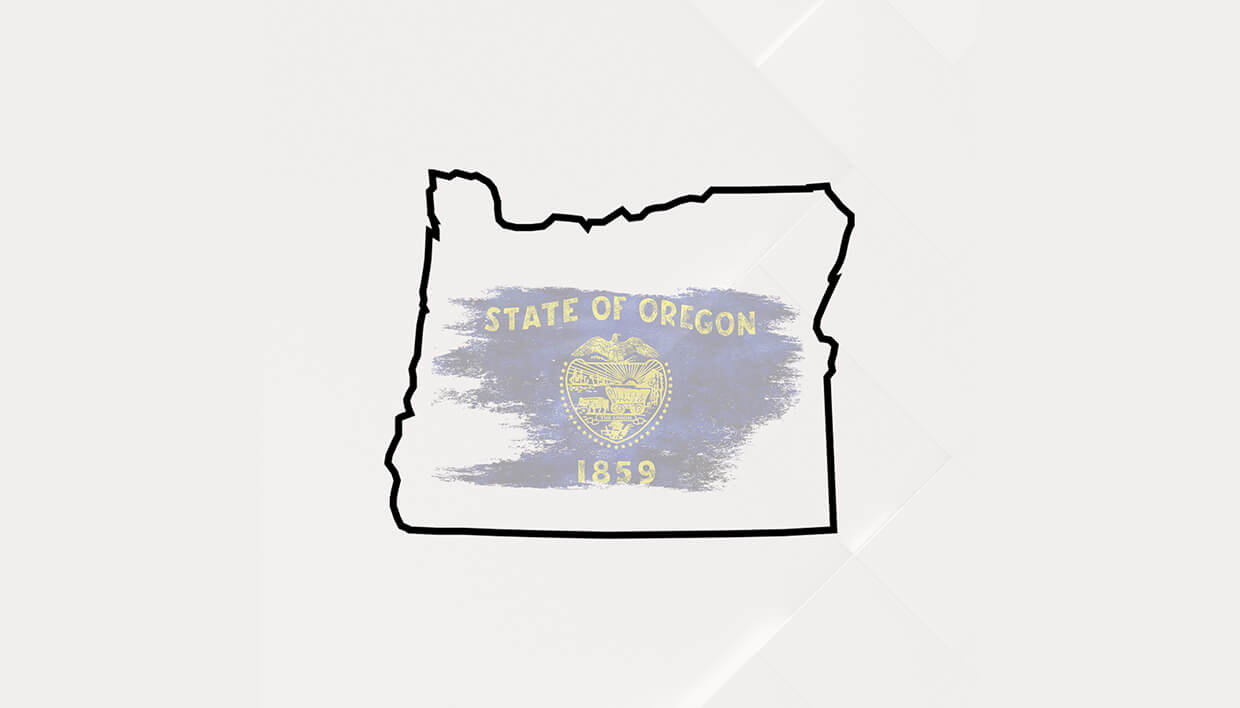 The state of Oregon offers some of the lushest and most scenic camping destinations in the Pacific Northwest. Explore all that the Beaver State has to offer by visiting one of their world-famous campgrounds and parks. There you will find coastal vistas, evergreen forests, and acre upon acre of rugged rain forests and mountainous terrain.
If you're new to camping in Oregon, check out our list of the top campsites, national forest parks, and other destinations in the state.
Best Coast Camping in Oregon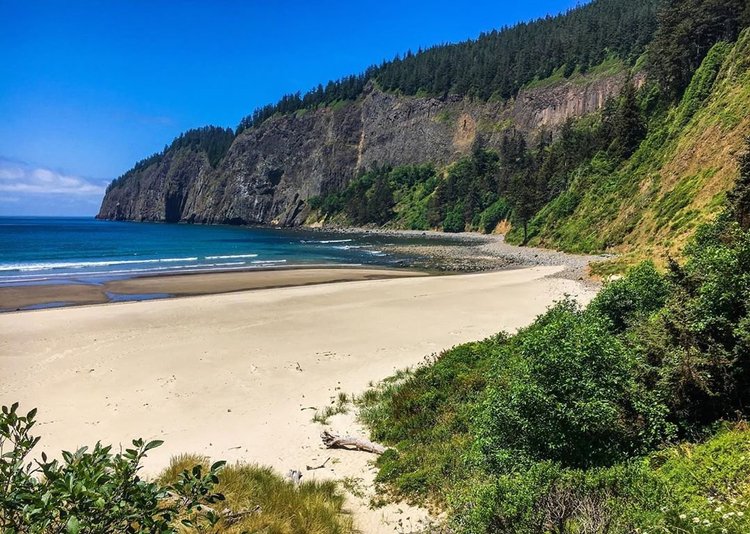 A worldwide destination on the Oregon Coast, the Cape Lookout State Park boasts hundreds of campsites on the shores of the Pacific Ocean. Cape Lookout offers all-day showers and flush toilets, beautiful Native American yurts, fully-equipped cabins, and extensive hiking and mountain biking trails.
At Cape Lookout, you can hike or bike down the cape and adventure through the Netarts Spit while taking in the varied landscapes of coastal Oregon. This campground features amenities for tent campers as well as RV hookups.
Popular for both day-use and overnight stays, Cape Lookout is conveniently nestled on the shores of Netarts Bay. The sandy beach at Cape Lookout is protected by a wide stone revetment and provides stunning views of the ocean.

Hours:
24 hours per day, October-March winter weather may cause closures

Fees:
Extra vehicle fee of $7 per vehicle; $8 transaction fee for cancellations

Location:
Tillamook County

Contact:
(503)-842-4981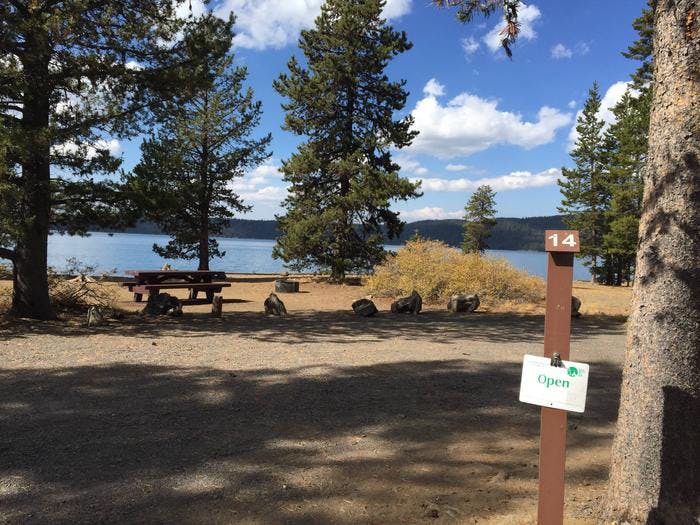 Situated on the shores of Paulina Lake in central Oregon, Little Crater Campground features unparalleled sightseeing and world-class bird-watching opportunities. Whether you're staying with a family or embarking on a solo adventure, Little Crater provides countless amenities to keep you busy, such as kayaking, boating, fishing, and swimming.
Little Crater is located within the crater of Newberry Volcano (hence the name "Little Crater"). The Newberry caldera features flowing creeks, hot springs, and a remarkable ecosystem that cannot be found elsewhere in the state of Oregon.
The wilderness surrounding Little Crater is home to diverse wildlife such as porcupines, migratory birds, black bears, and deer. All sites at Little Crater are nonelectric and camping in excess of two weeks is prohibited.

Hours:
24 hours a day from June 7 to October 27

Fees:
$18 nightly/daily rate

Location:
63095 Deschutes Market Road, Bend, OR 97701

Contact:
(541)-383-5300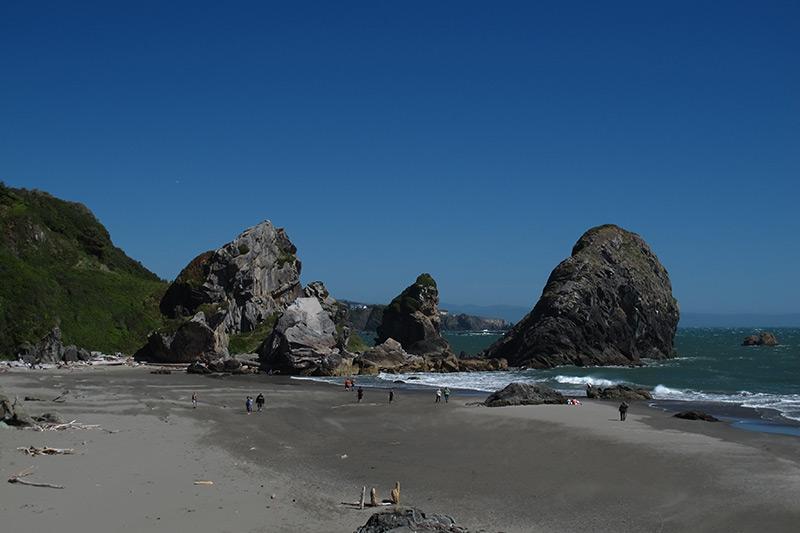 Named after the Scotsman George Scott Harris, Harris Beach State Park is known for Bird Island, the largest island off the coast of Oregon. If you're searching for a sandy beach destination, Harris Beach might be the match for you. This park features breathtaking tide pools, sea stacks, and outcroppings of rock.
Wildlife sightseeing opportunities abound at Harris Beach. For example, Harris Beach is home to natural treasures such as gray whales, sea lions, seals, and exotic sea birds. The amenities at Harris Beach include 65 full RV hookups, 25 electrical sites for tent camping, a recreation playground, flush toilets, and an RV dump station.

Hours:
24 hours a day, 365 days a year

Fees:
$30 for electrical, $20 unserved tent site

Location:
1655 Hwy 101 N, Brookings, OR 97415

Contact:
(541)469-2021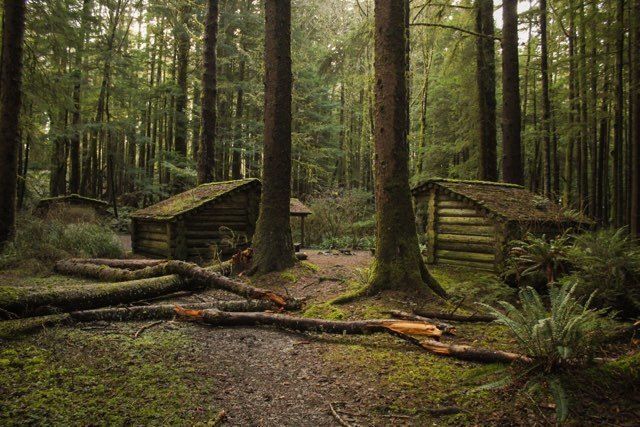 Overlooking the coast of southern Oregon, Ecola State Park is home to the beautiful Tillamook Head Backpackers Camp. Here you will find glamping tents, hot springs, grassy bluffs, and scenic vistas that cannot be found anywhere else in the region. A year-round destination, Ecola State Park is known for its world-class surfing, tide-pooling, and bird-watching.
On Indian Beach, you will find Tillamook Head Backpackers Camp, where people of all ages camp throughout the year on unserviced lots. Close to the pacific city of Cannon Beach, Ecola Park is a major lookout point over the northwestern shores of the Pacific Ocean. At this campground, you can hike, bike, surf, picnic, fly a kite, and do so much more.

Hours:
6 a.m. to 10 p.m. Monday to Friday

Fees:
$30 day-use parking permit, $5 day-use parking

Location:
84318 Ecola Park Rd., Seaside, Cannon Beach, OR 97110

Contact:
1-800(452)-5687
Best Free Camping in Oregon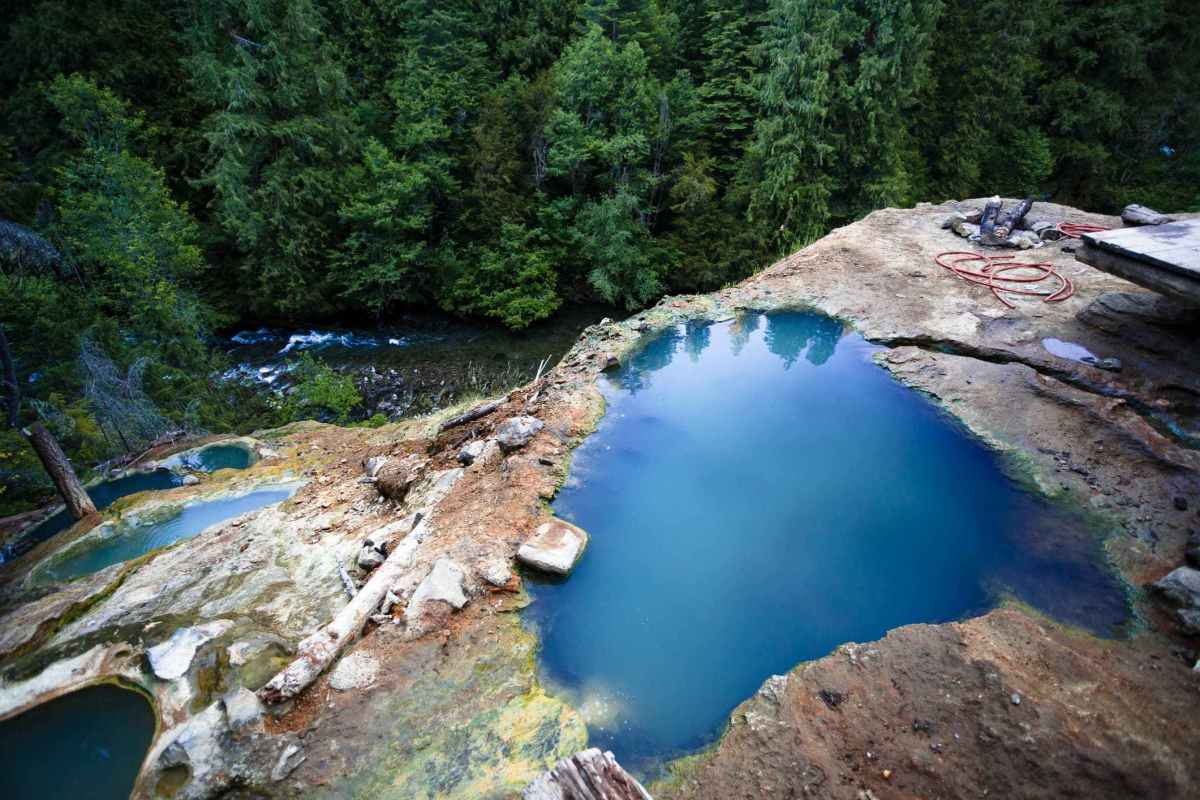 As part of the US National Forest system, Mineral Campground is a place of recreation government-owned and operated. This small campground is located on Sharps Creek, which lacks the standard amenities that you would expect, for example, at a KOA campground. At Mineral Campground, there's no drinking water or garbage disposal.
There are three campsites with picnic tables and fire pits at Mineral Campground. Interestingly, the camp location was once used by miners in the Bohemia Mining District, which gives the location some historical charm. Mineral Campground is surrounded by old Dougal fir trees, beautiful freshwater creeks, and flowing rivers.

Hours:
N/A

Fees:
N/A

Location:
Cottage Grove, OR 55016

Contact:
(541)-957-3200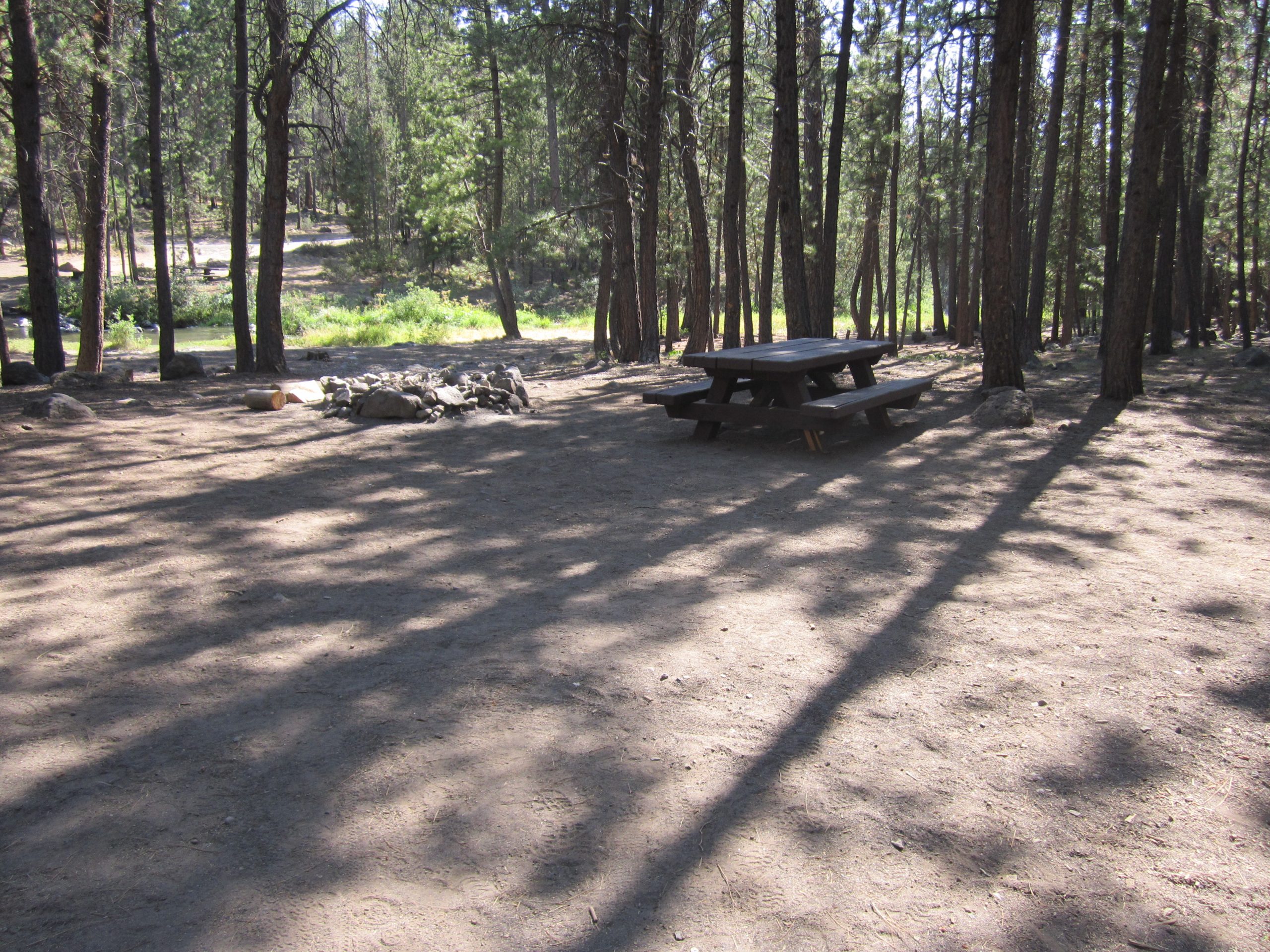 Sunny McKay Crossing is part of the Deschutes National Forest system and is overseen by the US Department of Agriculture. At this campground, there are vault toilets and very few amenities and luxuries. However, this free campsite offers some of the best hiking loops anywhere in the state of Oregon.
A combination of creeks, trails, and high elevation make McKay Crossing stand out among the rest of the campgrounds in the area. Only a short drive from Newberry Volcanic Monument, McKay Crossing is home to many rare wildlife species and features tranquil seclusion in the deep woods.

Hours:
N/A

Fees:
N/A

Location:
La Pine, OR 97739

Contact:
(541)383-5300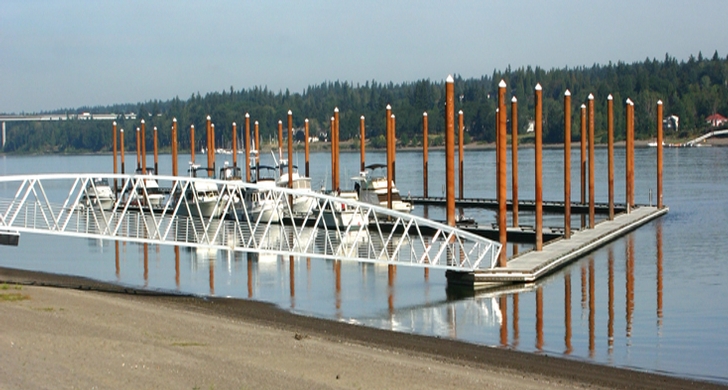 Part of a series of islands accessible only by boat, Government Island State Recreation Area is located on the banks of the Columbia River. With views of both Washington and Oregon, Government Island boasts free campsites. 
At Government Island, you won't find deluxe cabins or lake resort amenities that rival Stub Stewart or Depoe Bay. However, you will find some of the best permit-only fishing and hiking in Oregon. For this reason, Portland residents often travel to Government Island for free camping to get away from the hustle of the city without having to break the bank.

Hours:
N/A

Fees:
N/A

Location:
7004 NE Marine Dr., Portland, OR 97218

Contact:
(503)281-0944
Best Dispersed Camping in Oregon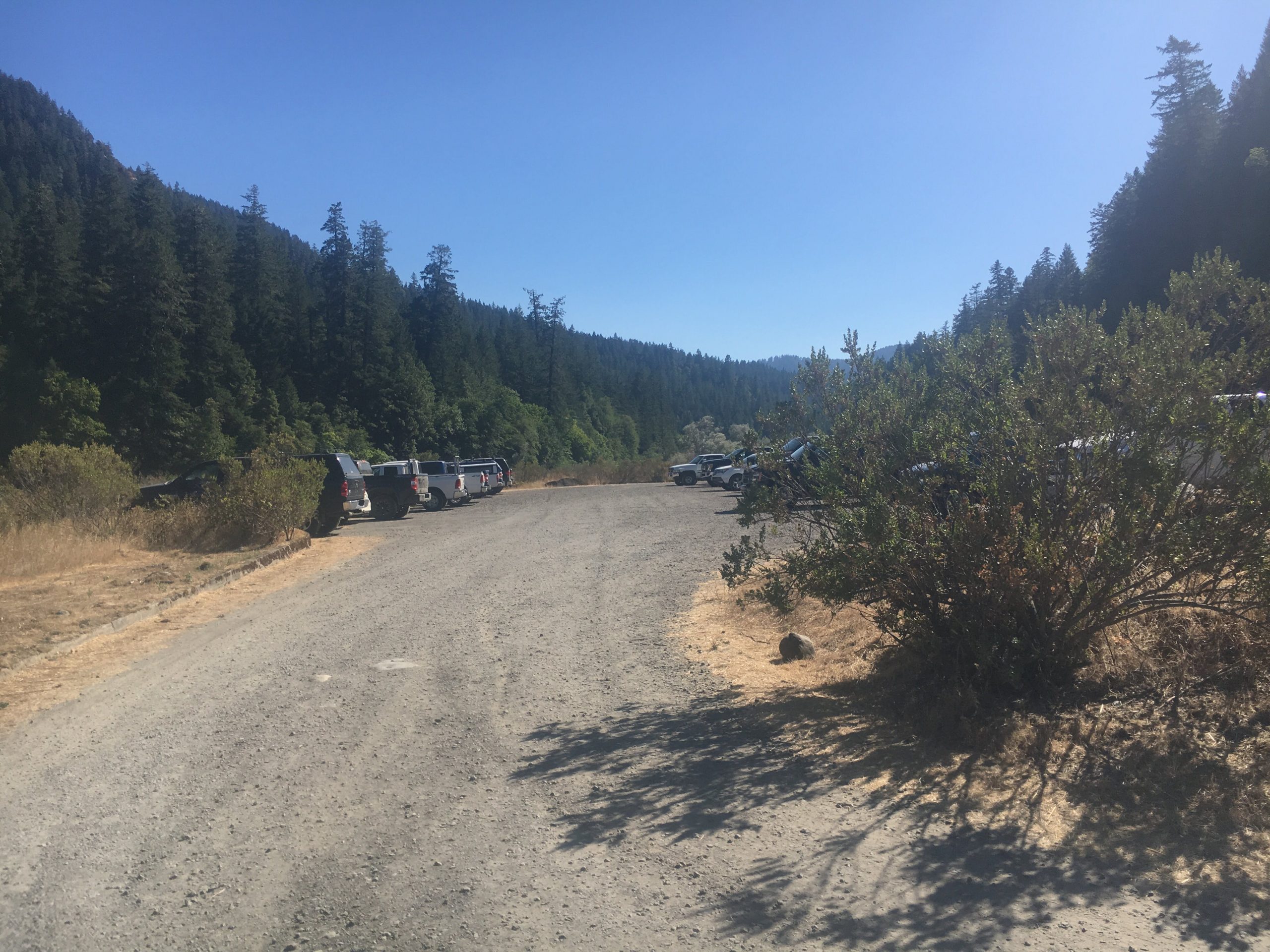 Located within the Rogue River-Siskiyou National Forest are several dispersed campsites that are off the beaten path. This quiet park system is nestled within the woods many miles away from highways and arterial roads. While not accessible to RV campers, Rogue River has many picnic areas and cascade mountain views for tent campers.
There are dozens of private camping areas in Rogue River. Each independent campsite is ideal for wildlife viewing and pets can be brought along. Scenic forest views abound in Rogue River, where you can go for a hike, rent a raft at the boat ramp, or embark on a mountain bike ride through some of the best wooded trails in America.

Hours:
N/A

Fees:
$19 for a tent site, $43 for a yurt

Location:
6941 Upper Applegate Rd. Jacksonville, OR 97530

Contact:
(541)899-3800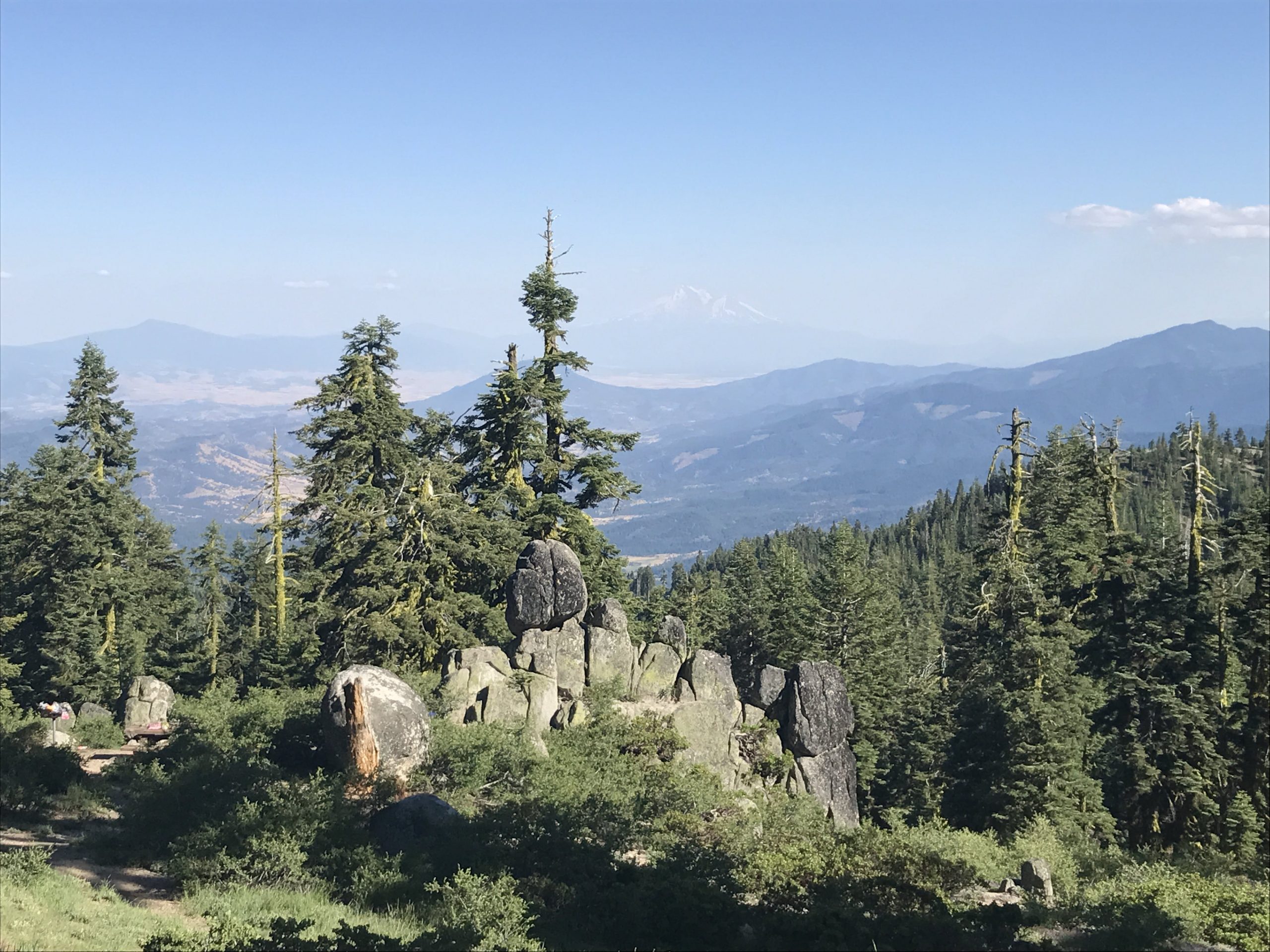 Located in Klamath National Forest, Mt. Ashland Campground provides mountain views and lookout points in a dense forest landscape. Here you will find several trailheads that extend for miles in loops around creeks and rivers, providing a world-class hiking and biking experience for outdoor adventurers.
Mt. Ashland Campground is a short drive from East Fork Ashland Creek which is home to day-use picnicking sites and bird-watching lookout points. The Mt. Ashland Lupine finds its home in this park, which is a rare plant species that cannot be found anywhere else in the world. Enjoy brush fields and open grasslands at Mt. Ashland in Klamath Forest.

Hours:
N/A

Fees:
N/A

Location:
NF-20, Ashland, OR 97520

Contact:
(530)842-6131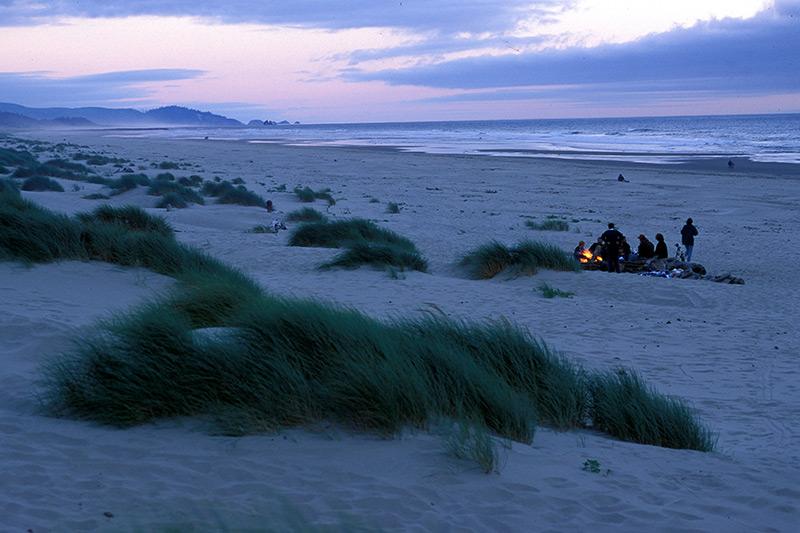 Nehalem Bay State Park is home to some of the best Pacific ocean views in the world. Nestled on sandy beaches close to Neahkahnie Mountain, this park boasts four continuous miles of sand dunes and beaches for surfing, kite flying, or building sandcastles in the sun. There is a two-mile forested footpath for cycling and taking in scenic bayside views. 
There is an RV dump station on-site at Nehalem Bay, as well as a meeting hall, airstrip, and hot showers with flush toilets. Unserviced and 265 electrical sites are available on the shores of Nehalem Bay with fresh drinking water at each site. Elk and deer often roam this park throughout the day, making Nehalem Bay a pleasure for wildlife lovers.

Hours:
Year-round

Fees:
$31 electrical, $57 for a yurt

Location:
34600 Gary St., Nehalem, OR 97131

Contact:
1(800)551-6949