Hiking in Running Shoes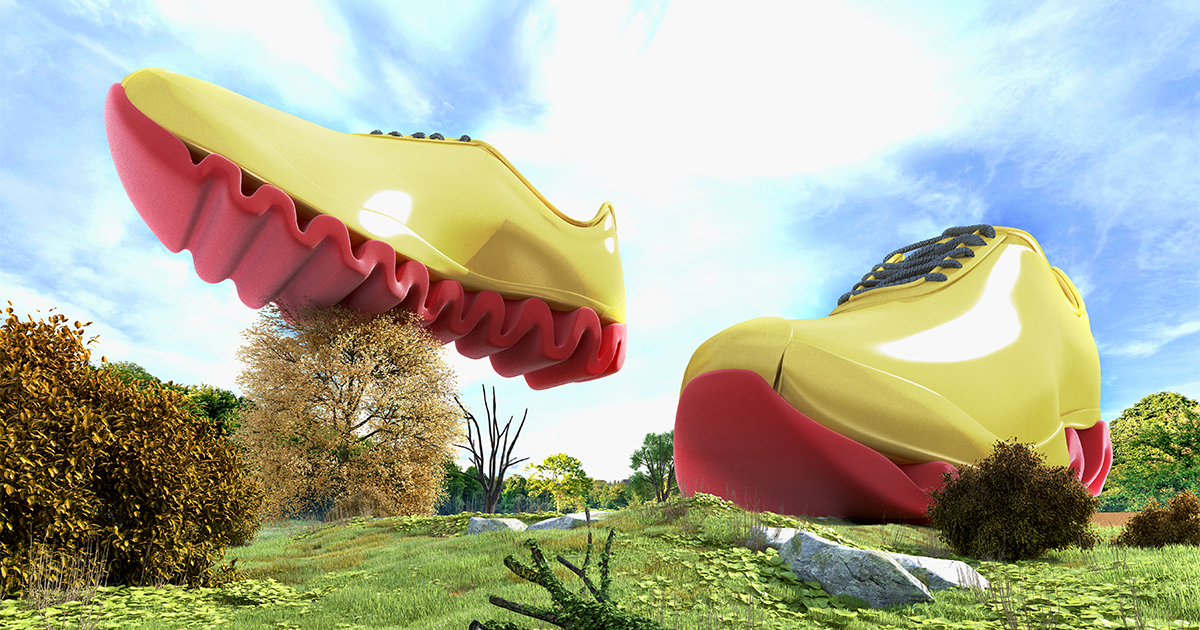 There are all sorts of shoes and boots on the market today, and I have difficulty sifting through them all, especially when it comes to choosing a hiking shoe. Trail runners, hiking boots, climbing shoes – the choices can be overwhelming! It can be hard to know when's the right time to wear each type of shoe, whether you're an expert or a novice who wonders if they should go hiking in running shoes.
Fortunately, with a little research, I've found a reasonable explanation for the difference between a hiking shoe and running shoe (and even a bit on boots), and I'll share my findings in the remainder of this post.
What Is the Difference Between a Hiking Shoe and a Running Shoe?
Boots, trail runners, and street-style shoes are all very different. There are some obvious differences in design and construction between hiking shoes and running shoes at first glance, and the difference between the two becomes even clearer when I put them on my feet.
Firstly, my hiking shoes are far more durable than any runners I've ever owned. A trail running shoe is built to stand up to hazards like sticks, stones, roots, puddles, and anything else you might encounter on a trail.
Street-style shoes should be used on flat, even pavement. Even if I step on the occasional rock or pebble or pass the occasional pothole, my street shoes can handle it. They're lightweight, comfortable, and flexible.
A hiking shoe, on the other hand, has more support in its construction. They weather uneven terrain while trail running, and they add a bit more support for my foot arches in case I lose my grip. Some trail runners end higher on my ankle, too, to help protect me if I land wrong and twist it.
Boots, on the other hand, are a different beast altogether. While I could feasibly run in a well-worn pair of boots, that doesn't mean I want to! Boots are heavy and very supportive, and they're for walking more so than running.
Can You Wear Trail Running Shoes for Hiking?
Hiking is a very broad word. When I say hiking, I personally mean that I'm going to be trekking through the woods. Sometimes I will be following a trail, but sometimes I won't. I would never go deep woods hiking with a running shoe – I would want a sturdy boot with extra protection and support. That isn't the case for everyone, though.
If I were going to go trail running, on the other hand, I would wear trail runners. I'm happy to run on an established, open trail, even if it has roots, rocks, or puddles. As long as it's not overgrown with weeds or choked with trees, I can run the trail just fine.
It depends on both how fast I plan to go and what trail I'm on. Just as I would hate running along trails in my heavy boots, I would feel almost bare hiking in trail running shoes while trekking through woodsy, dense trails.
For me, it's the level of protection and support that makes the difference. While it's easier to run with a trail running shoe, they don't offer the same support level as boots when the ground is uneven or rocky. That being said, though, they absolutely can be used for hiking. In fact, a trail running shoe is almost always a better choice for hiking than plain street shoes.
Is It OK To Wear a Trail Running Shoe on Pavement?
While a trail running shoe is suitable for walking and running on trails, that doesn't mean they can't work well as street shoes. They can work incredibly well on the pavement! I wouldn't pick a running shoe for hiking myself unless I had no other choice, though. Since a trail runner shoe is often heavier than street style shoes, they could tire me out faster.
What Shoes Should I Wear Hiking?
Which shoes I wear hiking all depends on how I'm feeling that day. Street runners can work just fine for trail running, but they don't have the same support or grip as boots or a trail runner. Similarly, I might choose to wear my worn-in hiking boots while jogging on trails when the weather is chilly – even though they're more cumbersome and a bit heavy for running.
I always keep in mind how warm my trip is going to be. For example, if I were camping in Florida for a few days where it's warm, I would bring either runners or pick a trail running shoe. If the trails were clear and relatively flat, I might even go with lighter runners instead of a trail shoe.
However, if I were camping in the northern states, I would choose a hiking boot or pick a trail shoe. A trail runner would be better if I planned to jog and explore every day, but they wouldn't be insulating. The best camping hammocks work similarly – I would bring a lightweight model for warm weather and a heavier insulated model when hiking up north.
Trip length is also something I consider. Even if temperatures are low, I always like to bring my trail sneakers on long camping trips because they're lighter and more comfortable. Big, heavy boots are great to have on hand for wet or muddy conditions, but they tend to give me blisters if I wear them for too long.
If I wanted to wear plain old street shoes while out hiking or trail running, though, no one would stop me. As long as I didn't attempt a trail past my abilities, it wouldn't necessarily be any more dangerous, either. If I didn't have the money to buy separate trail runners and street runners, for example, I'd wear street shoes for both.
Final Thoughts
Others' thought processes might be different than mine when picking a pair of shoes. Accident-proneness is also something I like to consider. I would wear trail sneakers more (or even full boots) if I tended to miss my footing and twist my ankles or wanted to go trail running. There is a safety factor to consider when preparing for a hike.
As long as you consider accident-proneness, comfort, and how shoe choice might affect the hike itself before making your decision, both trail sneakers and running shoes can be excellent options!