Hiker's Guide to the Trails of Boone, NC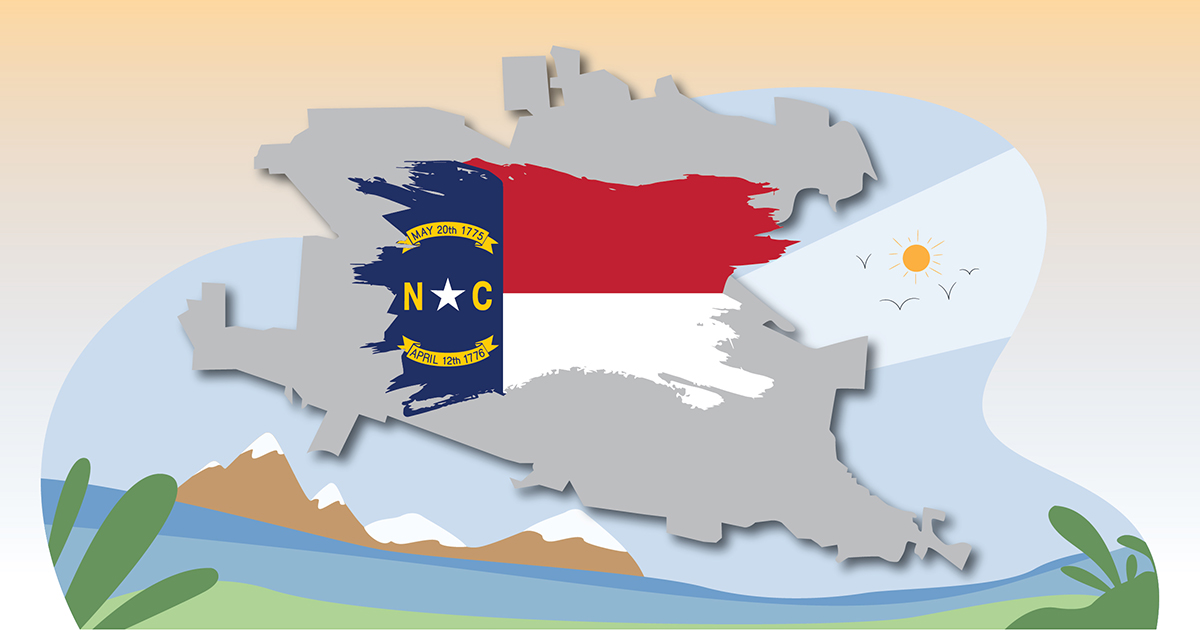 Boone is in the beautiful high country of North Carolina. The Appalachian Trail is the main attraction for hikers here, but the area includes many other trekking spots that offer both challenging hikes and casual strolls through nature. The famous Grandfather Mountain, forests, waterfalls, streams, and valleys define the hiking scene in Boone, NC.
Whether you are looking for Boone NC's easy hiking trails or something more challenging, you will find what you are looking for in this region of northwest North Carolina.
The Boone NC area is ideal for hiking and camping. It is one of my favorite places for hiking, though I also like camping in Michigan and in New England.
I compiled a list of the best hiking trails near Boone, NC. It includes treks that will appeal to avid hikers and walks for families or those who want a casual stroll in nature.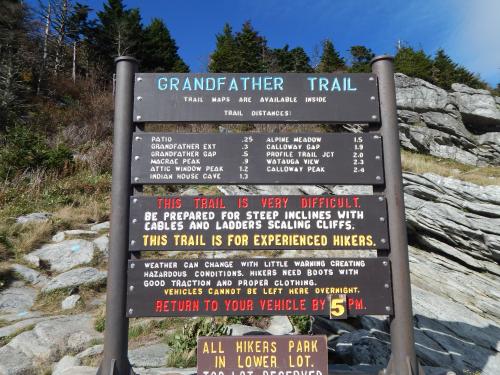 Grandfather Trail
Grandfather Trail crosses the entire summit of Grandfather Mountain. This alpine trail is 2.4 miles long. Though it is one of the most scenic trails in the area, it is rather challenging because of the mountain terrain. However, there are cables, ladders, and steps that help hikers negotiate the mountain landscape.
This trail can take up to five hours to complete on a round trip hike because of the challenging terrain. You will also want to make enough time to enjoy the views from scenic overlooks like Calloway Peak. Although hikers with a reasonable fitness level may enjoy this trail, it is not the best hiking trail Boone NC hiking trail for children.
The trail is straightforward to access because it is inside Grandfather Mountain State Park. Admission to the park is $22 for adults and $9 for children 12 and younger.

Hours:
8 a.m. to 8 p.m. (Open until 9 p.m. in the summer)

Fees:
$22 per person

Location:
Grandfather Mountain State Park. Park office is at 9872 N.C. 105 S., Banner Elk, NC

Contact:
828-963-9522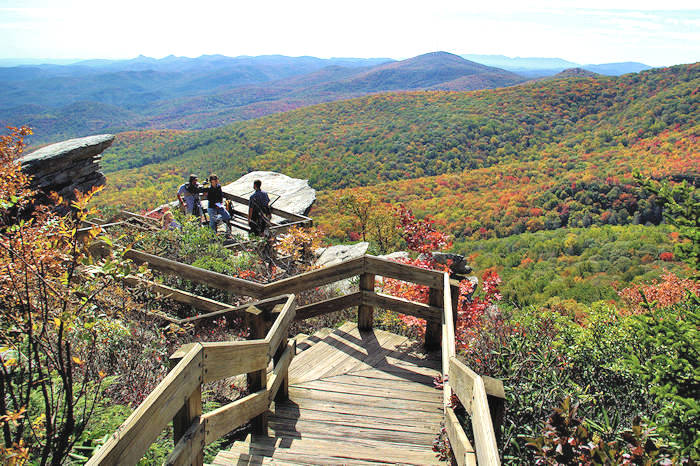 Rough Ridge Overlook Trail
The Rough Ridge Overlook Trail, which is near Blowing Rock, is another option for those who want a reward for completing a short but challenging hike. This trail, which you can access at milepost 302.8 on the Blue Ridge Parkway, is 0.8 miles long. However, it is steep and features uneven terrain. It remains popular, however, because the views from the top are unparalleled.
This trail is not a loop, so you need to descend after reaching the top. You will know that you are at the top because there are boardwalks, built to protect the ecosystem, leading to the most scenic views.
You can park your car in the parking lot next to the parkway and access the trail from there.

Hours:
No posted hours

Fees:
None

Location:
Tanawha Trail, Linville, NC 28646 on Blue Ridge Parkway Milepost 302.8

Contact:
828-298-0398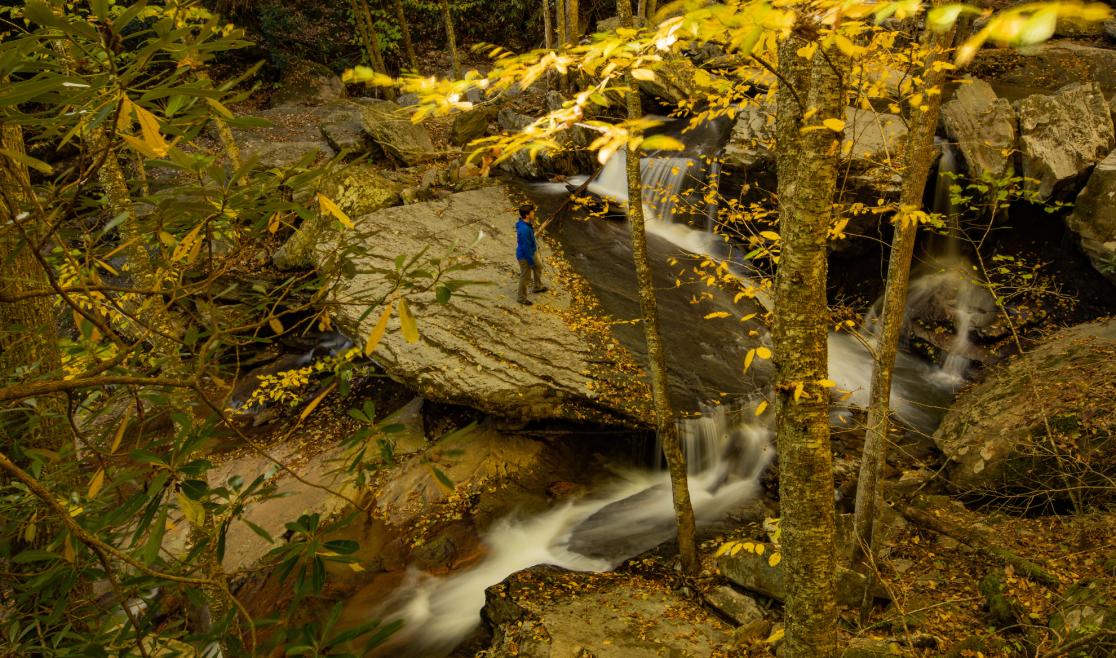 Crab Orchard Falls Trail
Crab Orchard Falls Trail, near Valle Crucis, leads to a waterfall. Those seeking hiking trails near Boone NC with waterfalls will appreciate this option. This 1.5-mile hike is an out-and-back trek that leads to the trail's namesake waterfall.
The waterfall features cascades and pools. You will want to set aside a little extra time to explore the falls area, which also has rocks for scrambling and climbing.
This trail is on the Valle Crucis Conference Center grounds. You can park on the property at a lot marked "Waterfall Parking".

Hours:
No posted hours

Fees:
No fees

Location:
146 Skiles Way, Banner Elk, NC 28604

Contact:
Blue Ridge Conservancy 828-264-2511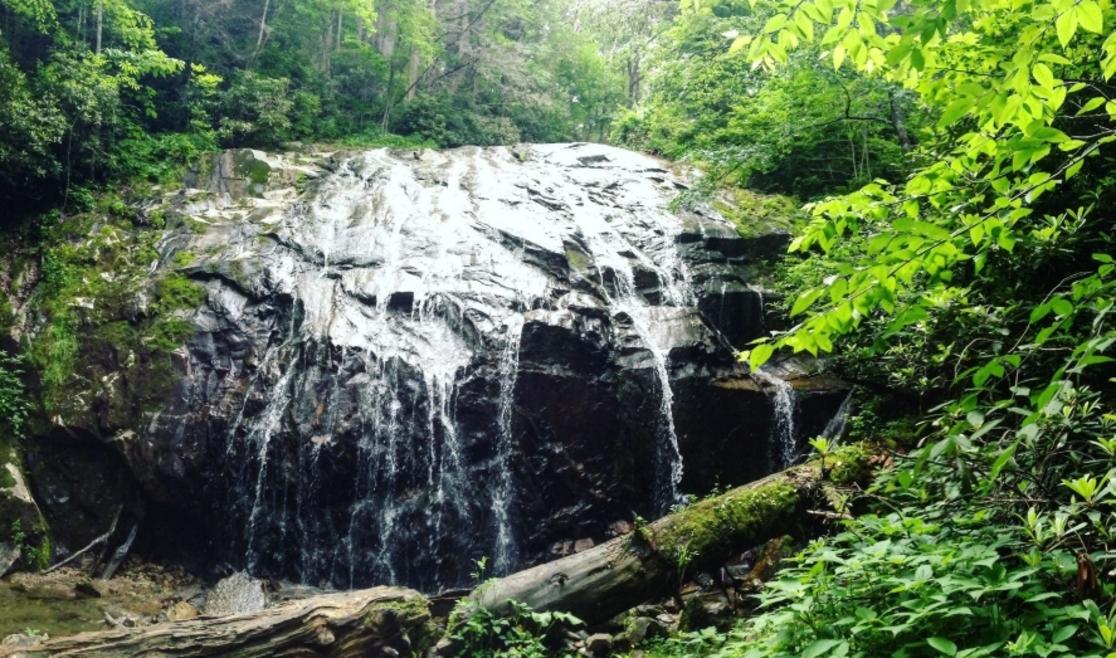 Glen Burney Falls Trail
Glen Burney Falls Trail is in Annie Cannon Park near downtown Blowing Rock. There is a small parking area of Glen Burney Trail on Laurel Lane, just a tenth of a mile from downtown Blowing Rock.
This entire hike is 2.7 miles out and back. In addition to Glen Burney Falls, you see Glen Marie falls and other cascades along the way. The walk is quite rugged, but there are some features, such as picnic tables, along the way. Because there are multiple places to view the different falls and cascades, you will want to set aside extra time to stay in different spots.
Most people who complete this trail say the best views are at Glen Marie Falls.

Hours:
No posted hours, but the trail is best used between March and October

Fees:
No fees

Location:
Glen Marie F(828)295-5200alls Trailhead, 243 Laurel Ln, Blowing Rock, NC 28605

Contact:
Town of Blowing Rock: (828) 295-5200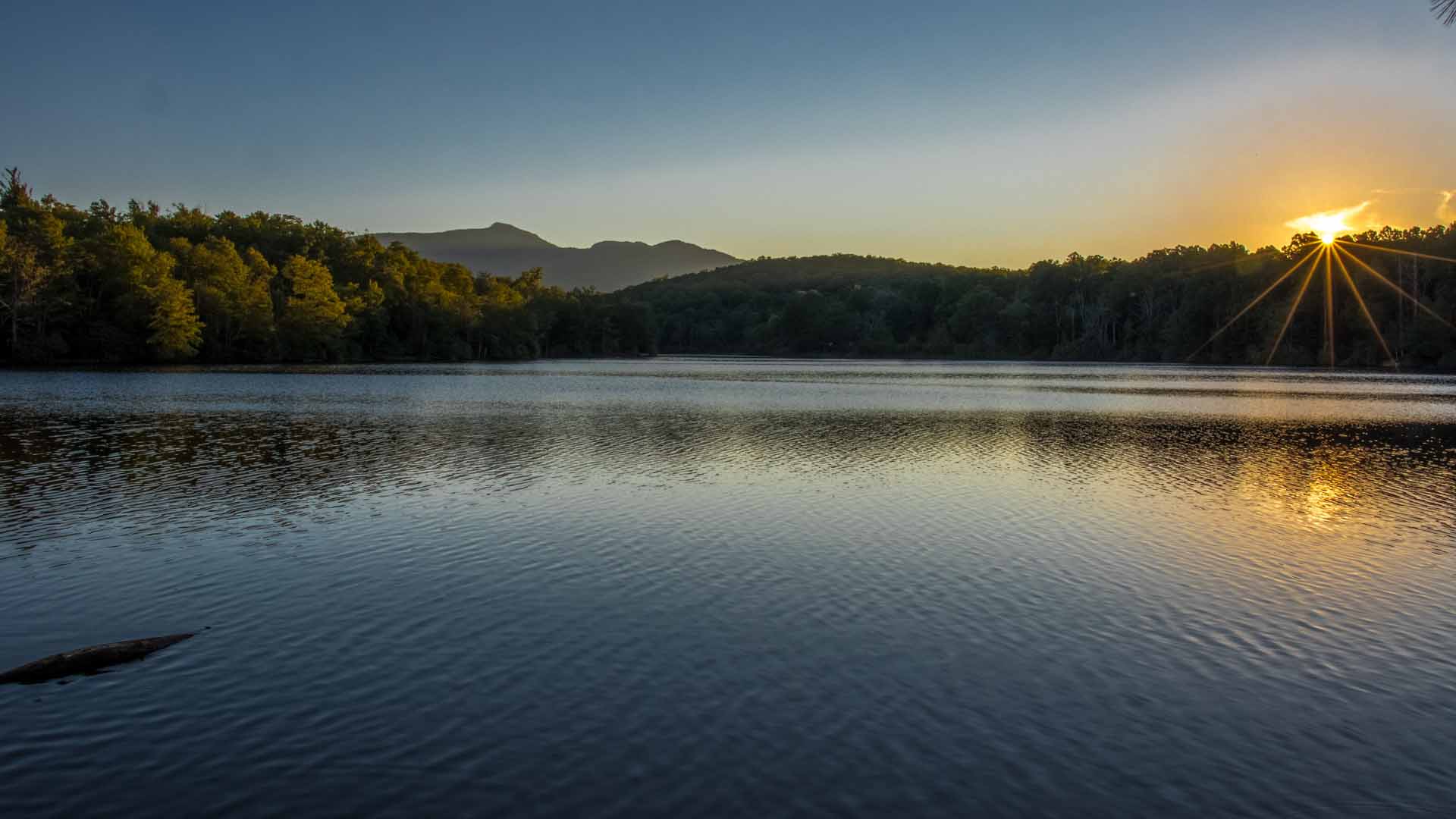 Price Lake Loop Trail
If you are looking for some Boone NC easy hiking trails, the Price Lake Trail is one of the best options. This flat, loop trail circles its namesake lake near Boone, NC and Blowing Rock.
The trail circles the lake and offers an easy hike. However, it can be muddy after heavy rain or snow melting. It is not unwalkable at these times, but you do need proper footwear to handle the conditions.
The trail skirts the lake and passes through forest landscapes. It is in Julian Price Memorial Park, which you can access from the Blue Ridge Parkway. The turn-off is at milepost 296.7 on the parkway. You can park in the parking lot. The location is between Linville and Blowing Rock.

Hours:
Daylight hours

Fees:
No fees for hiking or visiting the park

Location:
Price Lake Trail, Blowing Rock, NC 28605. Blue Ridge Parkway milepost 296.7

Contact:
(828) 348-3400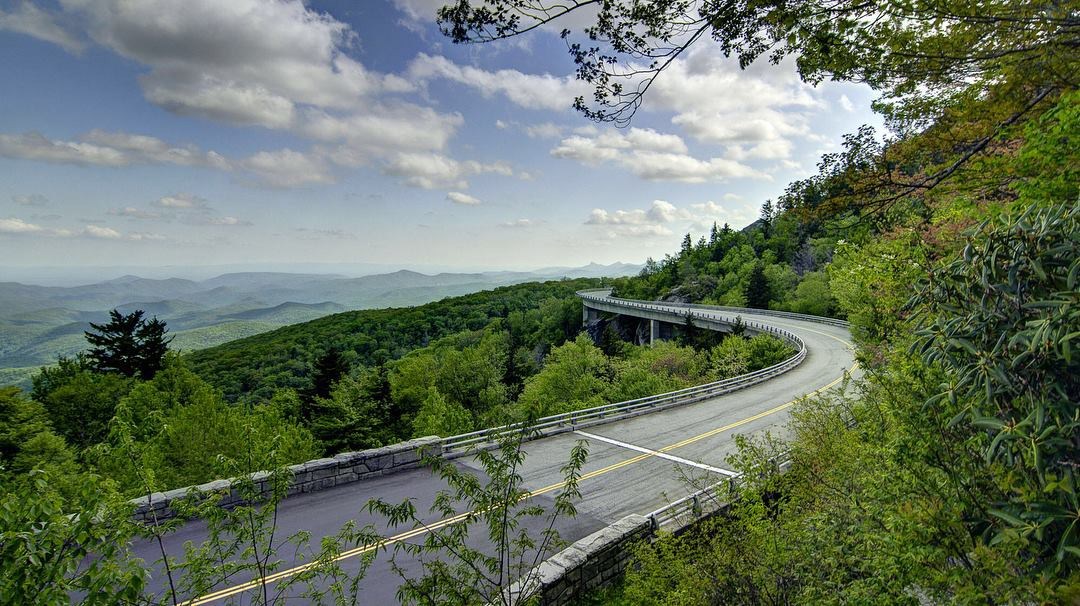 Tanawha Trail
One of the best hikes near Boone, NC is the Tanawha Trail. While many trails in the area offer shorter walks, this one stretches for 13 miles. This trail is ideal because it runs parallel to the Blue Ridge Parkway, which provides easy access.
You start your hike in Julian Price Park, which is at milepost 296 on the Blue Ridge Parkway, and you travel 13 miles to Beacon Heights. The views are one of the main reasons to take this hike. You can see the mountains on the horizon, including the famous Grandfather Mountain.
The trail starts in Julian Price Park, but the easiest way to access the trailhead is not at the main park entrance. You can park at the Boone Fork Overlook (Blue Ridge Parkway milepost 297.1). If you want to take an even longer walk, the Tanawha Trail connects to other popular hikes in the area, including the Price Lake Trail and the Boone Fork Trail.
You need camping tents and other equipment, but you can stay in the area and explore these connected trails in multiple days.

Hours:
Park access is 8 a.m. to 8 p.m., but there are no posted hours for the Tanawha Trail

Fees:
$22 per person if you access the trail from Grandfather Mountain State Park

Location:
Boone Fork Overlook at milepost 297.1 on Blue Ridge Parkway

Contact:
(828) 348-3400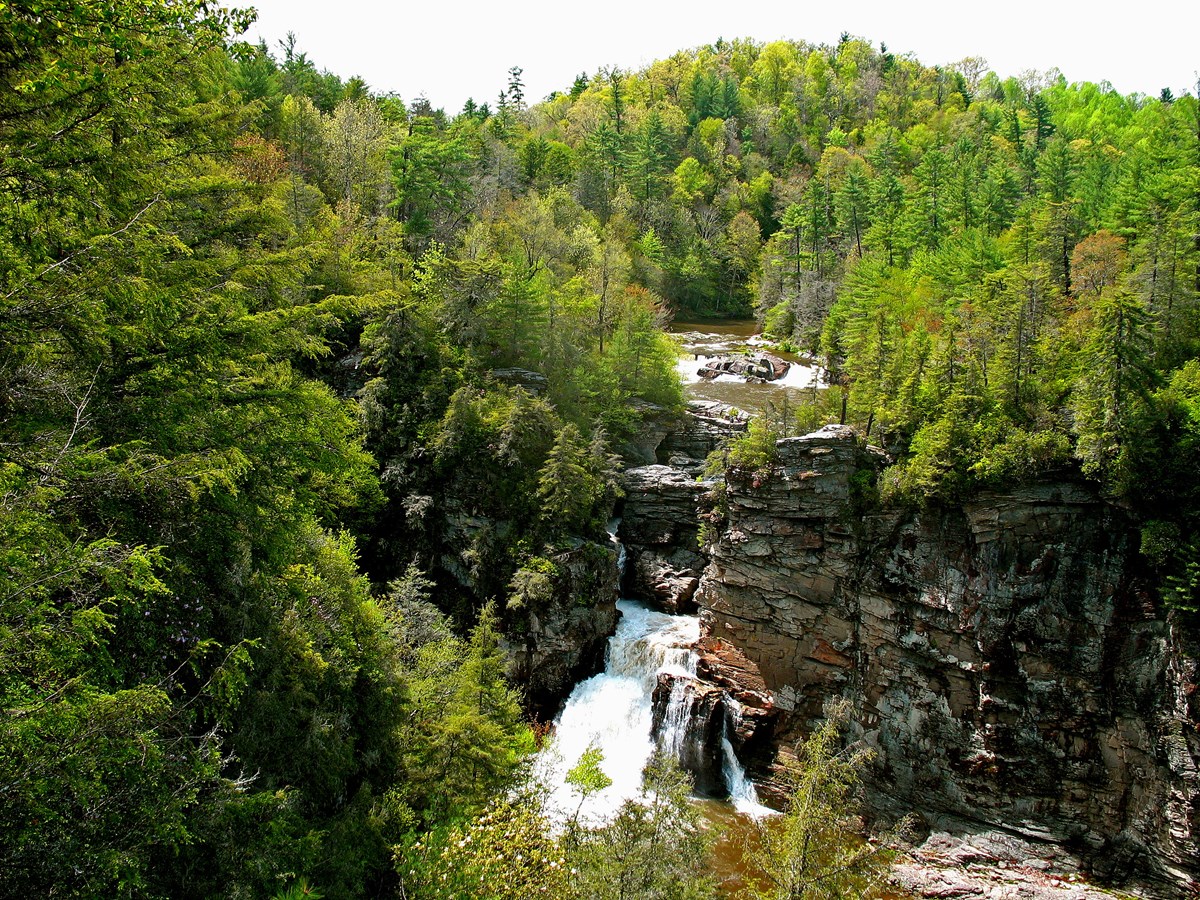 Linville Falls Trails
You reach the trailhead for Linville Falls Trail via US 225, which runs off the Blue Ridge Parkway at milepost 316.4. There is a small visitor center where you can park and get a map. Restrooms are open through three seasons (just not during the wintertime).
Technically, there are two different routes to reach the trail, although there are many connecting paths in the park that you can use. The easiest option is the 1.6 mile Erwin's View Trail. This path offers beautiful views that make it one of the most popular Boone NC hiking trails for waterfalls.
The Linville Gorge Trail is a 1.4 round-trip hike that offers similar views, but it is a bit more challenging. Both these walks deserve spaces on the list of Boone NC best hiking trails, and you do not have to choose which one you want to walk before you leave. Both are easily accessible from the Linville Falls visitor center.

Hours:
Visitor Center hours are 10 a.m. to 5 p.m.

Fees:
None

Location:
1 Milepost 316.4, Linville Falls, NC

Contact:
(828) 765-1045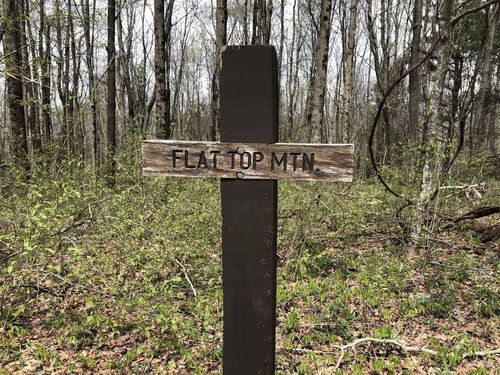 Flat Top Mountain Fire Tower Trail
If you like scenic views and moderate mountain hikes, this trail is a great option. The hike is 2.8 miles to the namesake fire tower. The trail has a switchback design, so you ascend the mountain at a moderate incline on a comfortably-wide pathway.
You will then need to descend the mountain, which makes for a hike of more than five miles, round trip.
You can enjoy views as you walk up the mountain. However, when you reach the top, the best views await you at the top of the fire tower. From there, you can see panoramic views of the Blue Ridge Mountains in every direction.
Trekkers can access this trail from the parking lot at the Moses Cone Manor. The path is technically within the Moses Cone Manor Park. You can also park at the lot for Trout Lake, though this starting point will mean a longer hike.

Hours:
Moses Cone Park is open from 9 a.m. to 5 p.m.

Fees:
No fees

Location:
Blue Ridge Parkway, Milepost 294, Blowing Rock, NC

Contact:
Moses Cone Manor Park at (828) 295-3782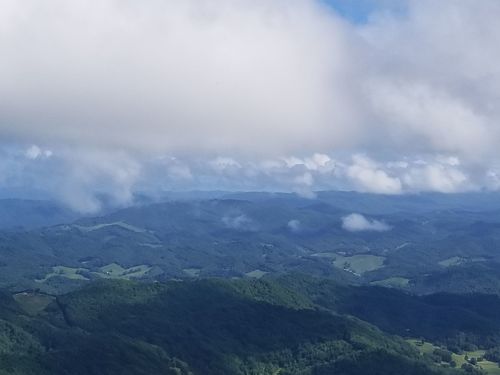 Elk Knob Trails
Elk Knob State Park is an ideal place to find Boone NC easy hiking trails. The best thing about this park is that you can also access moderate and strenuous hikes from the same places. The best hike in Elk Knob is the Backcountry Trail. This walk is four miles total, with two miles to the endpoint and two miles to retrace your steps.
This trail meets the headwaters of the New River. You can access it from the state park's parking lot. The parking lot is also the starting point for the Beech Tree and Maple Run trails, both of which are easy one-mile loops.
The Summit Trail is for advanced hikers only. This walk is 3.8 miles up and back and features excellent views of the surrounding mountains.

Hours:
7 a.m. to 8 p.m. (open until 9 p.m. in the summer)

Fees:
No entrance fees

Location:
5564 Meat Camp Road Todd, NC 28684

Contact:
828-297-7261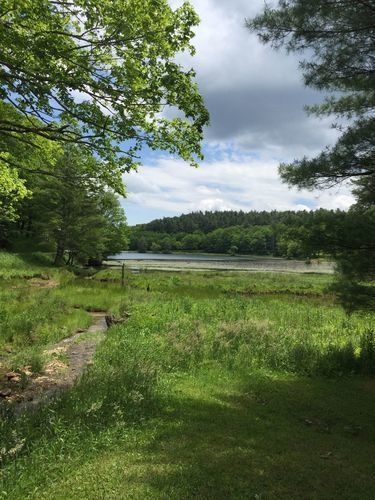 Bass Lake Loop Trail
Bass Lake is the best option for a Boone NC easy hiking trail. This 0.8-mile loop is on a gravel path. However, the trail is suitable for children, strollers, and wheelchairs.
The trail is accessible from US 221, which is also known as the Blowing Rock Highway. You use this road to get to Moses Cone Park. You park in the lot near the Bass Lake Entrance.
The Bass Lake Loop Trail also offers access to the Maze, a three-mile trail that is slightly more challenging and named for its windy layout. If you would like a longer hike, can combine the two trails for a journey that is nearly four miles.

Hours:
9 a.m. to 5 p.m.

Fees:
No fees to access the trails

Location:
Blue Ridge Parkway, Milepost 294, Blowing Rock, NC 28605

Contact:
(828) 295-3782