Camper's Guide to the Grounds of Michigan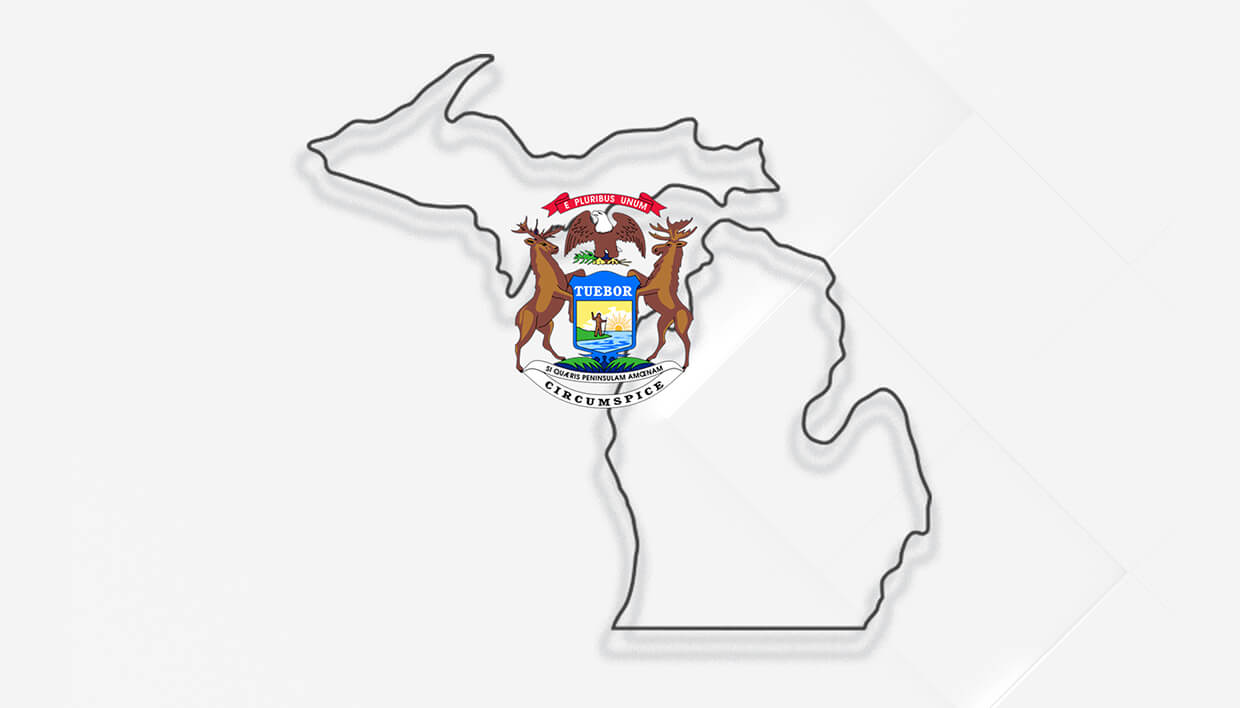 There's no better place for a wintry weekend getaway or summertime excursion than Michigan. The Great Lakes State is home to countless freshwater destinations, six dense national forests, and large, diverse islands. In Michigan, summers are hot and winters are beautiful and snowy, making it a wonderful camping and hiking destination all year long.
If you're looking for places to pitch your tent, look no further than these fantastic Michigan parks and outdoor resorts. Below, we've ranked the best camping locations that Michigan has to offer.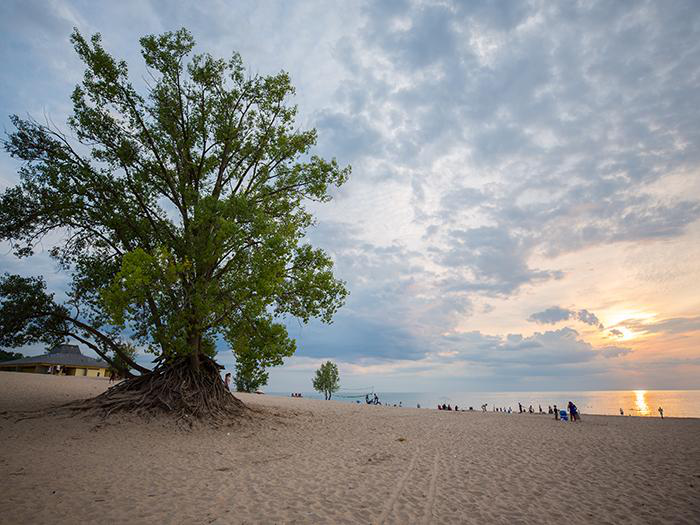 Nearly 2,000 acres of grasslands and shoreline vistas are at your disposal at Warren Dunes State Park. The forests and sandy expanses of Warren Dunes have so much to offer, from hiking and hang gliding to kayaking and fishing. Warren Dunes is home to over three miles of shoreline and over twice as many miles of advanced hiking trails.
Located on the eastern shores of Lake Michigan, Warren Dunes is known for its endless sand dunes that draw over one million tourists every year. At Warren Dunes you can find some of the world's finest sandboarding opportunities as well as a challenging hike up Tower Till (240 feet) for beautiful lake views.

Hours:
8 a.m. to 10 p.m.

Fees:
$11 entrance, $45 nightly (serviced)

Location:
12032 Red Arrow Highway, Sawyer, MI 49125

Contact:
(269)426-4013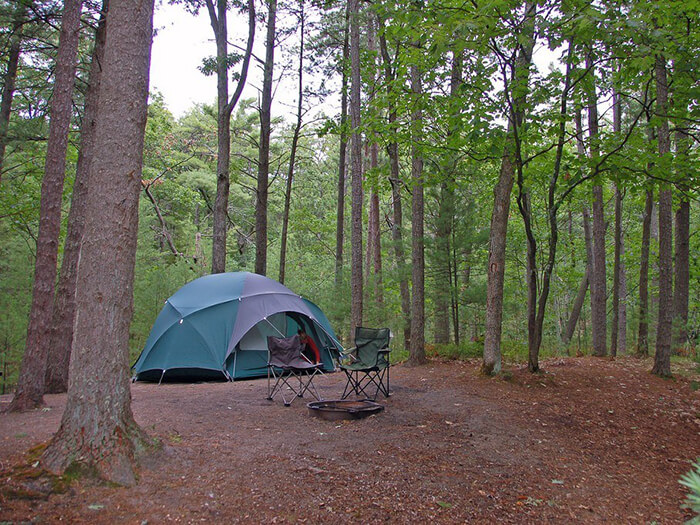 History buffs will love this incredible archaeological site located on the banks of the Platte River in Northern Michigan. Researchers suggest that the Sleepless Bear Dunes-Platte River Campground has been used since the first century AD and that prehistoric life has existed in the area for many thousands of years.
The Platte River Campground offers more than just history. For instance, Platte River boasts scenic year-round camping with many serviced tent sites, hike-in sites, and backcountry camping locations. For an authentic camping experience without having to drive up to Manitou Islands, check out Platte River for their amazing fishing and primitive camping attractions.

Hours:
10 a.m. to 12:00 midnight

Fees:
$12-$19 nightly

Location:
9922 Front St., Empire, MI 49630

Contact:
(877)444-6777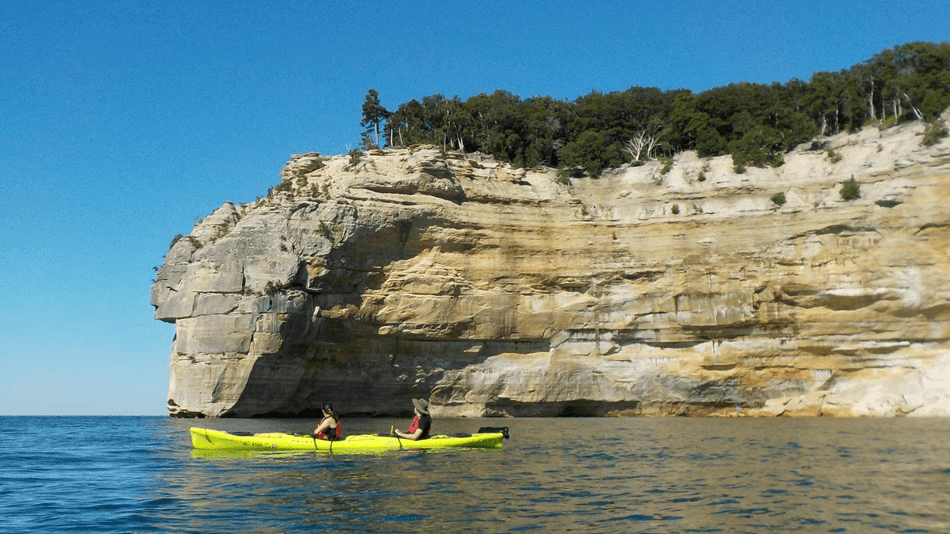 Located in sunny Munising, Michigan, Pictured Rocks National Lakeshore is a scenic campground on the shores of Lake Superior. With over 42 miles of shoreline, there is so much to see and do at Pictured Rocks. The park is named after the iconic sandstone and mineral rockfaces including copper, iron, and manganese.
Tourists from all over the country come to Pictured Rocks to visit the iconic waterfalls, beaches, forests, and coastal features that sprawl throughout the park. Like Sleeping Bear Dunes, Pictured Rocks is a partially dog-friendly park that allows on-leash pets at some of their beaches. Take your family to Pictured Rocks for world-class hiking, fishing, and boating.

Hours:
24 hours

Fees:
$20 nightly

Location:
Munising, MI 49862

Contact:
(906)387-3700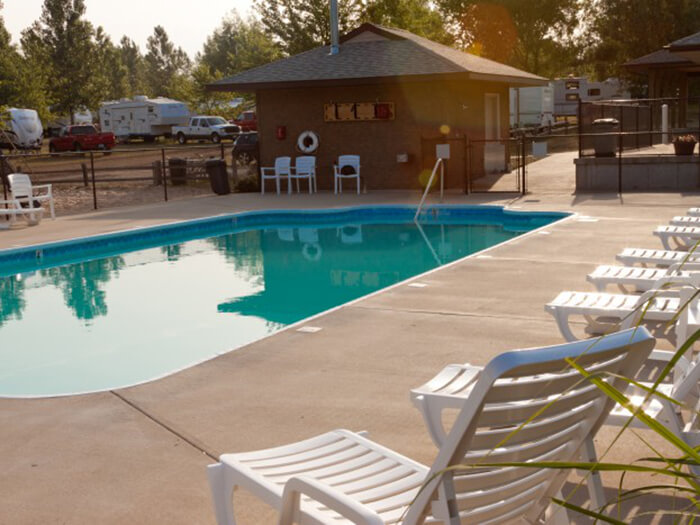 If you're looking for a luxury camping experience that you can bring the whole family to, look no further than Silver Lake Resort. Here you will find tent sites, yurts, rustic cabins, a swimming pool, and so much more. Located only steps from Lake Michigan, Silver Lake is a family-friendly establishment that features all the comforts of home.
There are full RV hookup sites, loft cabins, and standard camping cabins on the premises at Silver Lake. Plus, there's wi-fi, a pavilion area, bath buildings, and playgrounds for kids to run and play while parents kick their feet up. Bring the whole family to Silver Lake Resort and Campground if you want purely relaxing getaway.

Hours:
N/A

Fees:
$30-40 for tents, $43-95 for RVs and cabins

Location:
1786 North 34th Ave., Mears, MI 49436

Contact:
(231)873-7199
Best Dispersed Camping in Michigan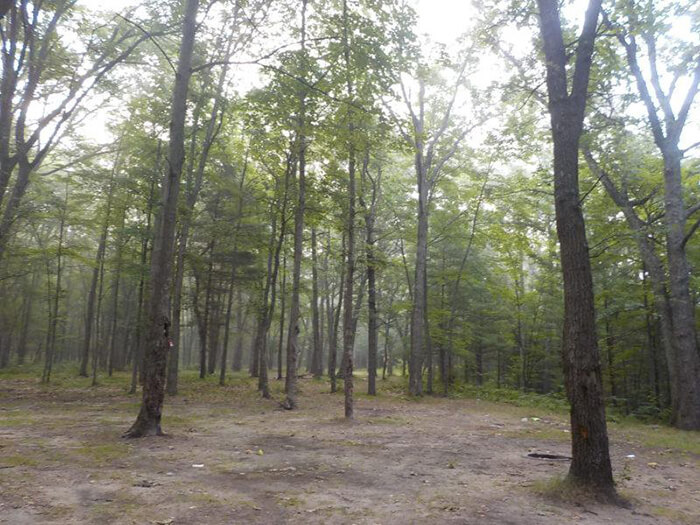 If you're looking for no-fee camping in the heart of rustic Michigan, consider roughing it in Whelan Lake. Nestled in the center of Manistee National Forest, Whelan Lake is a primitive non-motorized area boasting 2,800 acres and two nearby recreation zones: Walhalla Bridge and Indian Bridge.
There are six single tent sites in Whelan Lake and no potable water. However, there are countless opportunities for campers to enjoy world-class bird-watching, sightseeing, hiking, mountain biking, canoeing, and kayaking. For your convenience, no reservations are needed to camp at Whelan—the sites are managed on a first-come, first-serve basis.

Hours:
N/A

Fees:
N/A

Location:
Branch Township, MI 49405

Contact:
(231)775-2421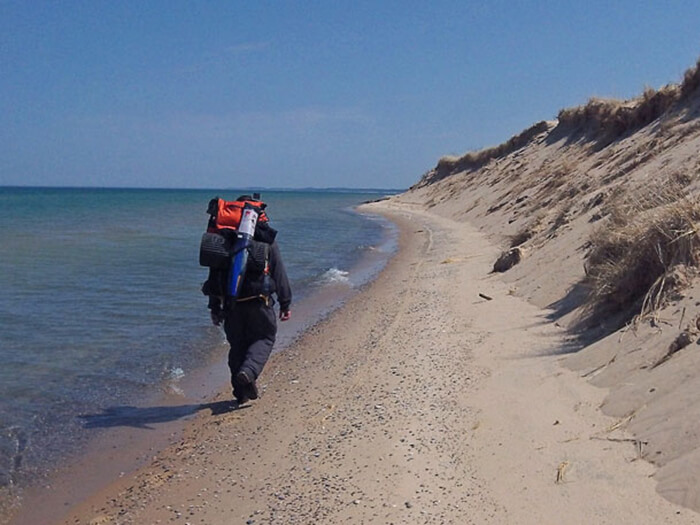 Situated in the Nordhouse Dunes Wilderness Area, the Cooper Creek Road campsite is an off-grid camping location in Michigan's lower peninsula. The forest encompasses more than 3,450 acres of public land and is maintained by the US Department of Agriculture's Forest Service. 
The main selling point of Cooper Creek Road is the presence of sand dunes, which stand up to 140 feet at their highest point. The Nordhouse area is home to a diverse ecosystem that is difficult to find anywhere else in the Midwestern United States. For this reason, Nordhouse Dunes are popular among hikers, botanists, and animal lovers the world over.

Hours:
N/A

Fees:
N/A

Location:
Cooper Creek Rd., Grant Township, MI 49411

Contact:
(231)775-2421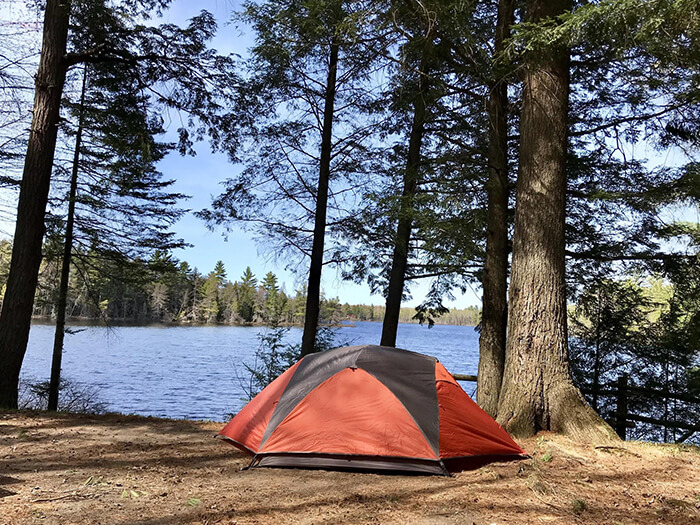 The best dispersed camping in Michigan is found in the upper peninsula, where Hiawatha National Forest is located. Here you will find countless remote and rustic camping areas, including Grand Island National Recreation Area and West Zone. If you want more than a tent camping experience, you can rent a cabin in the Rapid River and Munising Ranger districts.
In Hiawatha Forest, you can find a personal slice of wilderness that is entirely yours. For this reason, Hiawatha offers something that you won't be able to find at a regular Michigan RV campground or a luxury resort with a heated swimming pool: privacy and solitude in the heart of the great outdoors near Lake Huron.

Hours:
N/A

Fees:
N/A

Location:
Manistique, MI 49854

Contact:
(906)428-5800
Best Free Camping in Michigan
There's no shortage of free and no-fee camping destinations in Michigan. Perhaps the most sought-after free camping in the state is McKinley Horse Camp, an off-grid campsite located in the Huron-Manistee National Forests. 
Although it's no Harbortown RV Resort, hikers can rejoice to know that this no-cost campground is located only steps from the Shore-to-Shore Horse Trail. Plus, this trail has been used for centuries as a horseback riding destination, so you can bring your steed for a summertime ride through the woods.
The hiking loops through McKinley Horse Camp feature scenic views of Tahquamenon Falls, Mackinaw Mill Creek, and the Porcupine Mountains. There are no vault toilets at McKinley Horse Camp, so you must pack everything out of the camp with you. That's why we usually suggest leaving the kids at home with a babysitter before heading out to McKinley.

Hours:
N/A

Fees:
N/A

Location:
US Hwy Govt 4428, Mio, MI 48647

Contact:
(231)775-2421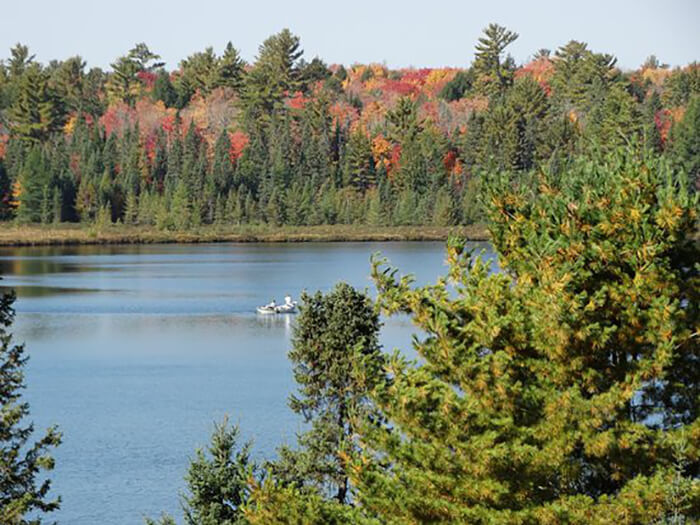 It's hard to find an isolated dispersed camping area that's family friendly. However, Hovey Lake fits the bill. Here you will find excellent swimming waters, fire rings, picnic tables, pit toilets, and several amenities you would expect of a paid campground. Plus, anglers can have their pick of black bass, northern pike, panfish, and several other species.
Hovey Lake is a premier canoeing destination that boasts paddling opportunities through the Indian Wild and the Scenic River. Check out Hovey Lake if you want a remote lake campground experience without having to break the bank. Choose Hovey Lake for peace and quiet the next time you want to get away from the hustle and bustle of the lower peninsula.

Hours:
N/A

Fees:
N/A

Location:
Au Train Township, MI 49862

Contact:
(906)387-2512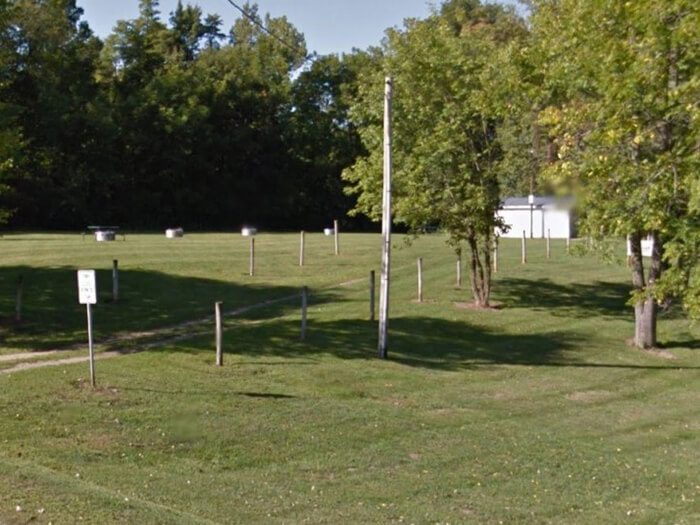 Located in the town of Bloomingdale, Michigan, Shady Brook Park is one of the last few free municipal campgrounds in the state. However, this is no ordinary free campground. Here you will find free wi-fi only a short walk away at various restaurants and libraries in town. 
Since Shady Brook is nestled in a small, quaint town, you have to keep noise levels to a minimum at night. However, it's not a far drive from downtown Traverse City if you want to get out in the evening. Guests should note that Shady Brook requires guests to register at the nearby city hall, and that private non-flush bathrooms are available on-site.

Hours:
N/A

Fees:
N/A

Location:
220-500 S Van Buren St., Bloomingdale, MI 49026

Contact:
N/A