Hiker's Guide to the Trails of Auburn, CA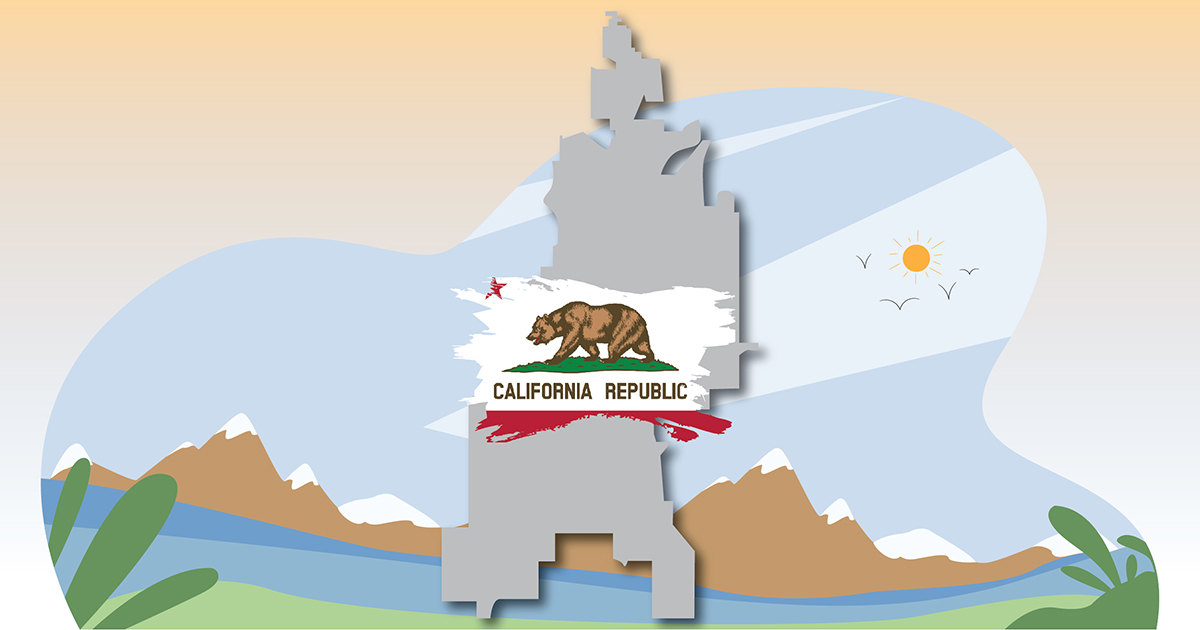 Northern California has a little something for everyone, especially when it comes to hiking—and Auburn, CA, is no exception. Located northwest of Sacramento on the Sierra Nevada's edge, this small city is a mecca for hikers. It's also a fantastic option for camping in California—just make sure you've got the necessary permits and one of the best camping tents before you go.
If you're looking to hit the Auburn hike trails but don't know where to start, I've got you covered. Keep reading to learn all about the best hiking trails in Auburn, CA.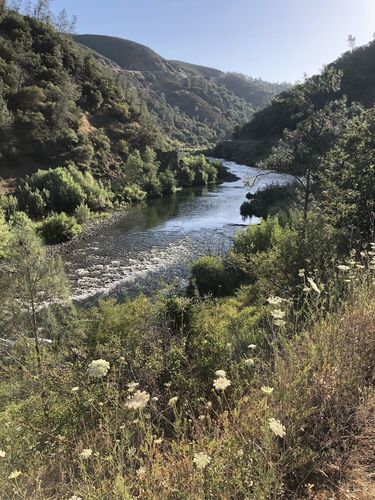 Quarry Trail
The first trail is an easy to intermediate out and back hike. The Quarry Trail is a double track that offers views of the Middle Fork of American River, and at 11.2 miles round trip, it also provides a good workout.
Hikers like to head to Quarry Trail in the summer, as it has plenty of shade and you can go swimming if you want, but don't discount it in the colder months. When it starts to rain, the landscape becomes green and lush—and even more beautiful. But regardless of the time of year, you'll find excellent views of the forest, river, creeks, and waterfalls.
It's also a popular place for birding, and the trail has plenty of flora. You may even run into some wildlife! Just be sure to watch out for poison oak on the edges of the trails, and bring bug repellent for the mosquitos. Dogs are allowed as long as they are on a leash.

Hours:
Closed after dark

Fees:
$10 parking in lots, free along Highway 49

Location:
Highway 49, slightly uphill from the Auburn Confluence

Contact: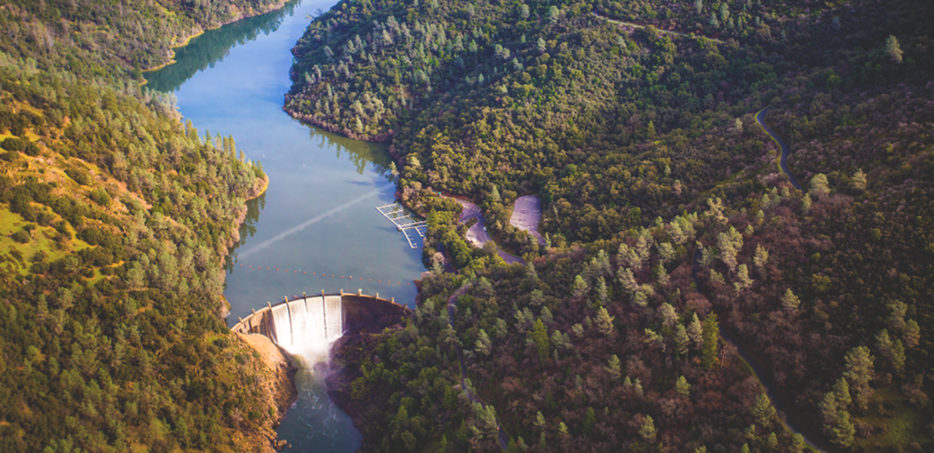 Lake Clementine Trail
Lake Clementine Trail's biggest attraction is the Foresthill Bridge, the tallest bridge in California. You can also marvel at the Lake Clementine Dam on this easy to moderate 4.5-mile hike. And as you climb the 730 feet of elevation gain, hikers are rewarded with spectacular panoramic views of the North Fork of the American River.
Lake Clementine Trail also has several trailheads that lead down to the river, the last of which leads to a deep pool underneath the North Fork Dam. It's the perfect place to enjoy incredible views of the waterfall. Just don't forget your bug repellent—mosquitos are plentiful on this trail.

Hours:
No curfew

Fees:
$10 parking

Location:
139 Old Foresthill RD, Auburn, CA 95603

Contact:
530-333-3675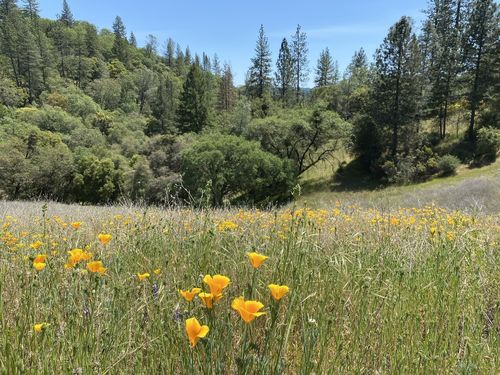 Foresthill Divide Loop Trail
The Foresthill Divide Loop Trail is rated as easy to moderate, though there is quite a bit of uphill and downhill terrain. From elevations of 1600 to 1900 feet, you can take in the views of Lake Clementine and the North and Middle Fork of the American River.
There's also plenty of diversity of flora to see, and the trail passes through open grasslands that have impressive wildflowers in the spring. This loop trail is popular with bikers, so make sure to be aware of them as you're hiking. Pay close attention to the poison oak as well, which is abundant on this trail.

Hours:
No curfew

Fees:
$10 parking

Location:
Trailhead (west) Foresthill Road, 3.5 miles east of Foresthill Bridge; Trailhead (east) on Foresthill Road, 7 miles east of Foresthill Bridge

Contact: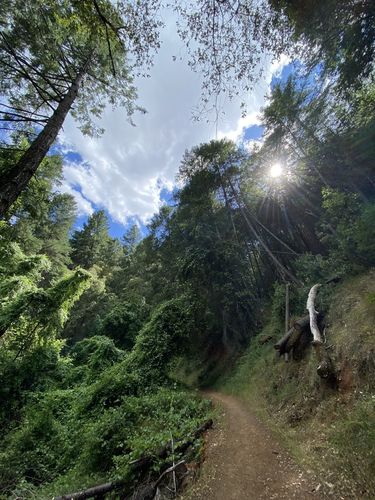 American Canyon Trail
Another of the Auburn hiking trails with a waterfall, the American Canyon Trail is a 10.3-kilometer loop trail. It's got some significant elevation gain, which makes it best suited for intermediate to advanced hikers.
Like most challenging trails, the American Canyon Trail has a lot to offer. It's ideal for birding, hiking, and checking out the various plant and animal life in the area. It also features panoramic views of the American River, as well as views of the nearby mountain canyons.
Be aware that the trail includes some river crossings, and be on the lookout for poison oak. There's lots of shade, though be sure to take plenty of water in summer.

Hours:
No curfew

Fees:
None

Location:
from the town of Cool, turn left on Highway 193 and drive five miles to Pilgrim Way. Turn left at gate three of the Auburn Lake Trails. Park before the gate.

Contact: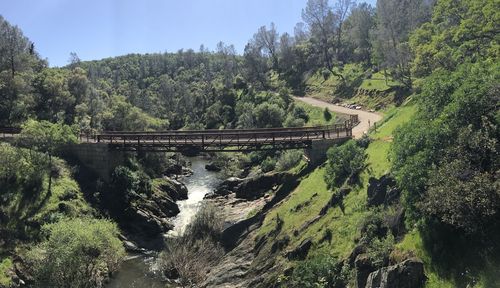 Hidden Falls Trail
Of the many Auburn hiking trails Hidden Falls is one of the most popular. It's located in the Hidden Falls Regional Park, which has over thirty miles of multi-use hiking trails. You can hike, bike, run, or go horseback riding on them, including the Hidden Falls Trail.
Perfect for intermediate hikers, this 3.2 loop provides a moderate challenge and the opportunity to see lots of wildflowers. It also features a waterfall, and you can enjoy the pleasant sound of the stream as you hike.
I recommend bringing your lunch and having a picnic in one of the shaded parts of the hike. Be sure to bring plenty of water in the summer, and be aware that the trail can sometimes be busy.
Note that during the COVID crisis, parking reservations are required on the weekends and holidays.

Hours:
Posted daily by park rangers—check closing information before entering the park

Fees:
$8 for parking

Location:
7587 Mears Pl, Auburn, CA 95603

Contact:
530-886-4901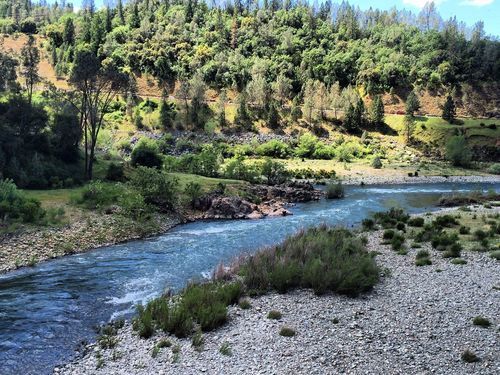 Confluence Trail
Confluence Trail is a local hotspot for mountain bikers, so if that's your thing, I highly recommend hitting this trail. And even if it's not, you can take in the excellent views of the American River above the confluence area (hence the name) on this out and back trail.
Over the 3.6 total miles, the trail takes you through the rolling chaparral characteristic of the area, as well as grasslands. Hikers can lengthen their excursion by joining other paths, which makes the Confluence Trail quite versatile.
One thing to keep in mind if you decide to visit this trial is that it has some narrow areas with steep drops. Proceeding with caution is recommended in these areas.

Hours:
No curfew

Fees:
$10 parking

Location:
Confluence Trailhead N38-55-235; W121-00-739

Contact:
530-887-2111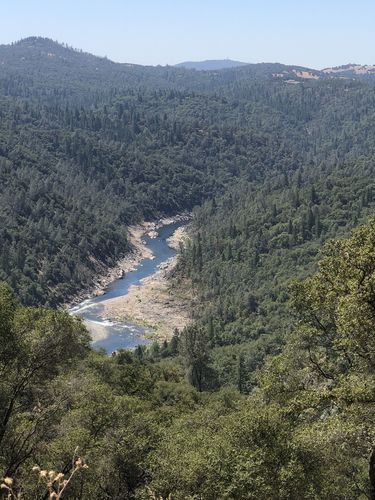 Cardiac Hill
You may have already guessed from its name, but venturing out on Cardiac Hill will get your heart rate up. It features a steep trail that connects Auburn with the American River, which is rather challenging and not recommended for beginners.
What this trail lacks in flatness, it makes up for in shade. Additionally, if you're looking for Auburn hiking trails with water, Cardiac Hill is perfect—there's an option to cool off in the river if you need to.
You can hike this trail as a quick out-and-back, but it's also an excellent place to connect to other trails if you want. Dogs are allowed on Cardiac Hill on a leash.

Hours:
Open during daylight hours

Fees:
$10

Location:
490 Maidu Dr, Auburn, CA 95603

Contact:
530-887-2111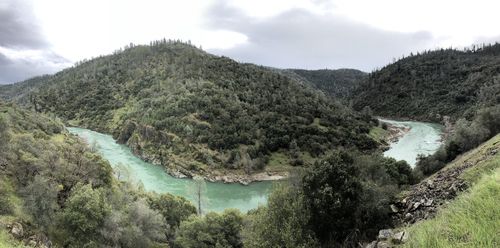 Western States Trail to Calcutta Falls
For something easy and relaxing, the Western States Trail to Calcutta Falls is perfect. This out and back trail is both wide and flat, and it's an easy 2.2 miles that provides excellent views of the river.
There's a little bit of everything on this hike, like waterfalls, views, and wildflowers. It also crosses over the No Hands Bridge to the Black Hole of Calcutta Falls, and other trailheads meet up with it, such as Lake Clementine and Quarry Trail.

Hours:
No curfew

Fees:
Free parking next to the trailhead

Location:
Trailhead located next to No Hands Bridge on Highway 49

Contact:
530-887-2111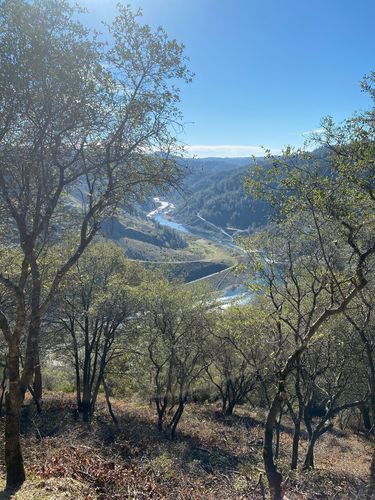 Robie Point Trail
For hikers interested in birding and nature excursions, the Robie Point Trail may be just what you're looking for. This loop trail is about 3.6 miles long, takes around three hours to complete, and allows for a look at fauna like the foothill woodlands, riparian woodlands, and chaparral.
Hikers will find lovely views of the North Fork American River canyon on this firebreak trail. It's wide and paved in some areas, which makes for an easy to moderate hiking experience. If you're looking for something a bit harder, plenty of trails lead from Robie Point down to the river.
The best time of year to visit is from March to October, though during the summer months, you might want to hike in the evening when there's more shade.

Hours:
7 AM to sunset

Fees:
$10 parking

Location:
Trailhead (north) located on Highway 49, ½ mile southbound from Auburn behind gate 130

Contact:
530-887-2111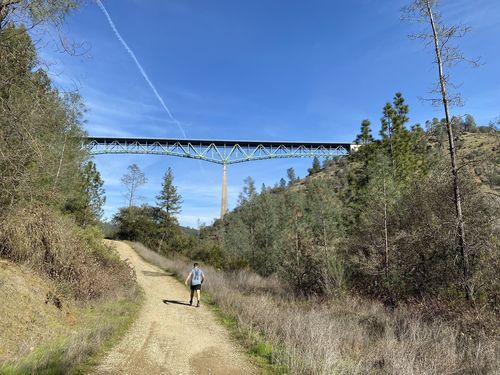 Stagecoach Trail
Finally, I have Stagecoach Trail, a 3.6-mile out and back trail that's excellent for biking, hiking, and horseback riding. This moderate trail climbs almost 800 feet in two miles, which will get your heart rate up without being too challenging. You'll also get to see some riparian corridors and chaparral, as well as plenty of wildflowers.
One thing to note is that there isn't much shade, so don't forget a hat and sunscreen.

Hours:
7 AM to sunset

Fees:
$10 parking

Location:
N38-55-010; W121-02-207

Contact: