All Your Truck Bed Camping Needs Answered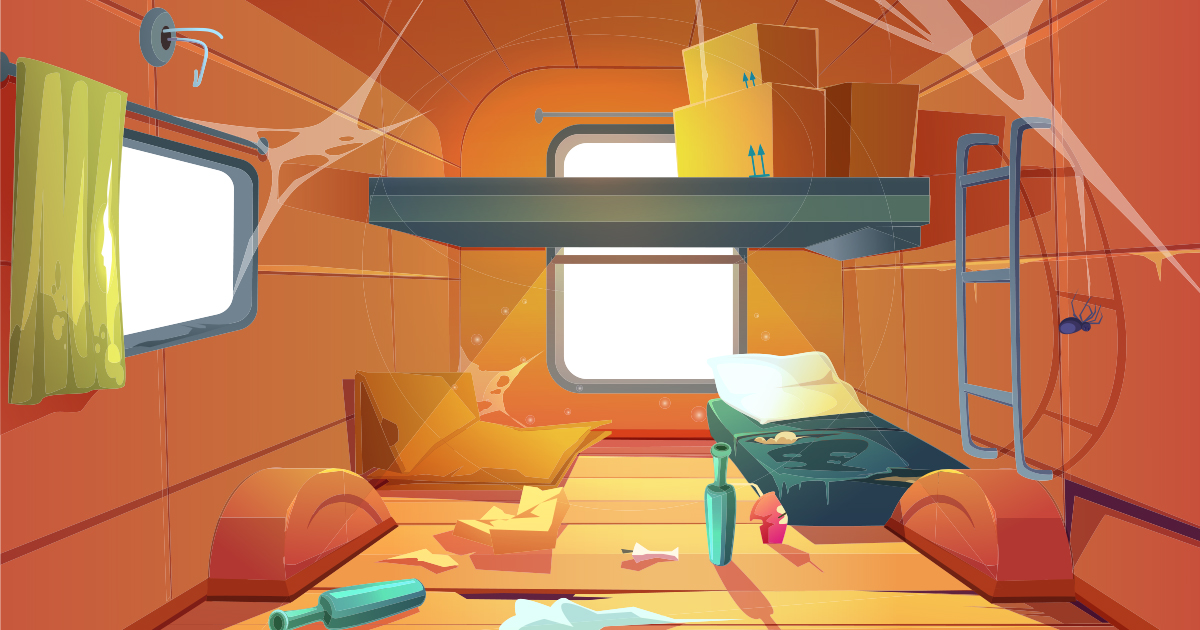 Camping is a wonderful way to relax, unwind, and connect with nature. Whether you're heading to a local campground or taking a cross-country trip, truck bed camping is an affordable alternative to more expensive motor homes and hotel stays.
If you're looking for a different type of travel experience that you can enjoy on a budget, read on to learn everything you need to know about truck bed camping. From what it is to how you can make it happen, we've got the answer you need.
What is Truck Bed Camping
Truck bed camping is an affordable, convenient option for many people. Sleeping in a pickup truck may sound strange, but it can be a comfortable and functional way to vacation.
There are many benefits to truck camping, including convenience and security. It also provides more flexibility because you have everything with you at all times.
Today's trucks are comfortable to drive and roomy with loads of accessory options, especially for camping. They have plenty of storage for clothes, bedding, and cooking supplies. You even have a few options for your truck bed camping setup.
Camper shells or canopies that fit onto your truck bed can protect you from the elements overnight and keep your belongings safe while you travel.
Truck bed tents are inexpensive and easy to set up before you turn in for the evening. Tear them down and store them when you want to travel again.
You can always carry a ground tent to set up when you make camp for the night.
Tow a camper with your pickup truck.
Truck Bed Canopy
You may already have a canopy or shell on your truck bed, which gives you an excellent starting point. If not, the canopies are affordable attachments you can purchase to match your truck.
Canopies provide security, protection from the elements, and plenty of headroom for sleeping when you're truck camping. You may want to choose a cap with fewer windows to provide privacy.
Truck Bed Camping Tents
If you prefer a little more space for sleeping and an easier truck bed camping setup, you may want to choose a truck bed camping tent. These lightweight tents attach to your truck bed and provide the feel of tent-camping.
Truck bed camping tents are cost-effective, but they're also less weather-resistant than canopies. You also have to set up and take down the tents whenever you need to drive. Plus, you need to make sure you choose a truck bed tent that fits your bed size.
DIY Truck Bed Camping Setups
For campers torn between using a cap and buying a tent, there is an option that gives you the best of both worlds. DIYers can craft a custom combination that provides security, comfort, and privacy.
From adjusting a ground tent to creating and covering a frame for your truck bed, the skies the limit for handy campers. There are hundreds of ideas and tutorials to help deal with the elements and create storage solutions for a DIY truck bed camping setup.
Truck Campers
Some people just can't get on board with tents or canopies, and that's okay. You can select a camper that attaches to your truck bed, and still enjoy truck camping. There are hundreds of options to choose from based on the size and capacity of your truck.
One of the biggest advantages of choosing a truck camper is the ability to go anywhere while camping in luxury. Many of the truck camper models have full-size amenities like those on a fifth wheeler or motorhome.
Towing a Fifth Wheeler
Towing a fifth wheeler is an option if your truck can handle it and you are comfortable navigating the additional load. Most of today's full-size pickup trucks can handle fifth wheelers. However, there are three main things to consider when deciding if your truck can handle a fifth wheeler.
Bed length is crucial because you want to handle the weight and be able to maneuver the camper. The best fit for towing a camper is an eight-foot bed.
Does your truck take gas or diesel? Both fuels can handle the stress of towing, but diesel engines perform slightly better.
Truck size affects the size of the camper you can comfortably tow. A half-ton truck can tow fifth-wheels up to 10,000 pounds, three-quarter-ton trucks handle up to 16,000 pounds, and a full-ton truck can manage the largest fifth-wheel campers.
Preparing Your Truck Bed Camper
As you can see, truck bed camping isn't a one-size-fits-all situation. There are many creative ways to prep a truck bed for camping, so you can customize it to fit your preferences. Remember, more preparation before you leave makes for a better experience on your trip.
Setting Your Sleep Space
Comfort is important for a good night's sleep, and that means having the right gear. You don't want to add unnecessary weight, but you want comfort.
Choose camping mattresses or camping sleeping pads for comfort and support.
Sleeping bags add padding while providing warmth.
Don't forget pillows, sheets, and blankets depending on the weather and your personal preferences for a good night of sleep.
If you choose to roll with camp using your existing canopy or cap, you probably want to make some adjustments to make the most of your space. Creating a platform is a great option for adding storage space beneath your bed without sacrificing headroom. It also means you can drive without tearing down your bed.
Meeting Your Power Needs
You will need power at some point during your camping excursion. Power inverters are helpful devices that convert DC currents to AC currents so that you can charge electronics.
If you're not comfortable relying on your car battery for all of your power needs, you have options. Look into additional batteries with portable emergency jumpers, or you can use portable power banks.
Creating Your Camping Kitchen
As mentioned, many truck campers have full-service amenities, including kitchen appliances. However, if you choose to go the cap or tent route, you need to account for food preparation.
The tailgate on your pickup truck makes a wonderful prep table. You can also pack a folding table if you want more space. Consider the storage of cooking appliances and utensils when building your storage area. Don't forget to make your cooking supplies accessible!
Additional Considerations for Truck Bed Camping
Camping comes with additional challenges regardless of how you do it. From creating privacy to combating condensation, we compiled some DIY truck bed camping suggestions to help you make the most of your trip.
Combating Condensation
Condensation is a challenge for all campers, and it's impossible to prevent it completely. However, reducing the conditions that trigger intense condensation helps.
Pay attention to your campsite selection. Avoid camping near water, where humidity is higher.
Ventilate your camping area appropriately so humid air and moisture can escape. If possible, consider adding vent fans or dehumidifiers.
Remove wet items from your sleeping area overnight.
Cook outside the tent or camper to limit the humidity inside.
Insulating Your Truck Bed
Unless you're planning on evening lows of 70° during your camping trip, you probably want to insulate your sleeping space. Getting off the ground into a truck bed camper is helpful, but that doesn't mean you won't wake up shivering.
Test your camper or tent for cold spots and leaks. You can add insulating materials, extra fabric, or seal the leaks.
Place fabric on the floor of your truck bed before installing your tent or camper.
Create a platform to lift you off the ground or floor.
Create Sufficient Storage
It sounds strange to consider storage when you're driving a pickup truck, but it's a critical aspect of truck bed camping. Think about all of the truck bed camping accessories you need to take with you, including clothing, bedding, and cooking supplies.
Plastic storage totes keep your belongings dry, can be labeled for efficiency, and provide structure.
Dry food storage covers your non-perishable goods. Just make sure wildlife can't get into any of your dry food stores, especially if you leave it outside overnight.
If you don't have a refrigeration unit in your camping system, you can choose a cooler or camping fridge. Consider one cooler for drinks and the another for food.
Truck Bed Camping Accessories You Don't Want to Forget
We covered a lot of ground here, but just because you created the perfect truck bed camping system doesn't mean you're ready to hit the road. There are a few truck bed camping accessories you don't want to forget before you take off.
Bathing and toileting may not be an issue for some camping systems, but what if your setup doesn't come with a toilet and shower? Consider a pee bottle or personal toilet and a portable shower, so you don't have to sacrifice personal care.
First aid kits are necessary for safety. Don't worry about overdoing it, buy a good kit.
Put together a repair kit with tools, scissors or utility knife, duct tape, and Velcro. Trust us, you will use them at some point!
Don't forget a fire extinguisher!
The Joys of Truck Bed Camping
Whatever truck bed camping setup you choose, camping in your pickup truck puts you closer to nature without compromising your comfort or budget. Take some time to plan your ultimate truck bed camper with the details you love. You're sure to have an unforgettable experience!