How Much Should You Spend On a Tent?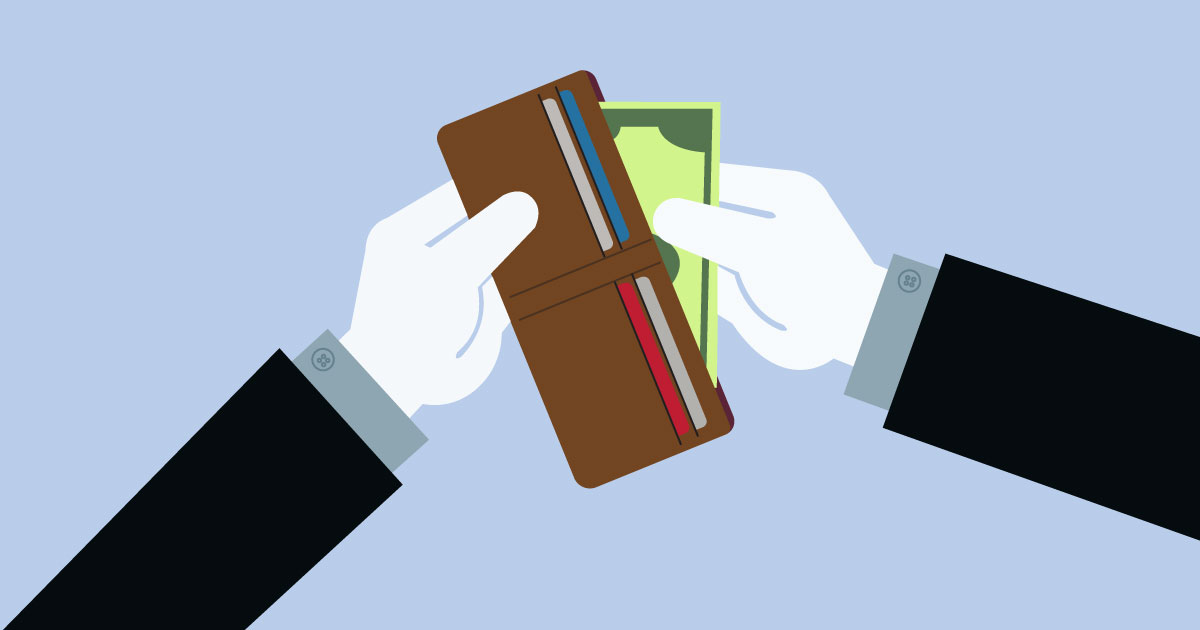 Shopping for a tent these days has never been easier, but in many ways, it's an overwhelming process. It's easier because of the large amount of information available to potential buyers to help them make the right choice, but more difficult because of the countless options available.
How much is a tent, and what are the factors involved? We go over price, size, versatility, weight, and quality to help you make the best decision about the type of tent you need and how much to spend.
When Should I Start Searching For a Tent?
Have a spur of the moment camping trip planned? You're likely to find a tent, but your options might be limited. The best time to shop for a tent, especially if you want a discount, is in the late fall or early winter.
It's more important to take your time, do your research, and factor what you need and want in a tent.
Factors To Consider When Shopping for a Tent
Are you shopping for a camping tent or a canopy tent for events such as a party, wedding or bar mitzvah?
To make sure that you're buying one of the best camping tents for you, in addition to thinking about the price, you need to consider some factors:
Backpacking or campsite camping
Summer or winter camping
Ease of setup
Number of people
The best backpacking tents, for example, are lightweight and relatively easy for one person to set up. They also don't take up too much space and are designed for quick set up and tear down.
If you are buying a tent for an event rather than camping, you'll need to consider size, use, ease of setup and other features you might need or want.
What Size Tent Do I Need?
In most cases, the bigger the tent, the more you'll spend. However, because quality can vary considerably, this is not always the case.
It's important to keep in mind that manufacturers list the maximum number of people a tent can accommodate. For example, when they refer to a "four-person tent," this means four people can sleep in the tent meant for camping, but that is just about all they can do. The people are tightly packed in, which leaves little room for moving around (certainly no living space) and little or no room for stowing or storing equipment and gear.
Types and Prices of Camping Tents
Since most people looking at tents are searching for something to camp in, here are some of the most common types and the average price range.
Pop-Up Tents
You can purchase small pop-up tents for around $35. These tents sleep two, and you do not use poles to set them up. However, they are relatively small and do not fold up very compactly, which is a drawback when it comes to backpacking.
Some buyers report that these tents are low quality, and because manufacturers are continually striving to keep their costs down, the quality can vary between tents even within the same model. Buyers also complain of insufficient waterproofing.
Two-Person Tents
You can purchase a satisfactory two-person camping tent at the lower price end, between $40 and $50. These tents have standard features such as guylines, waterproofed seams, vents, and a rainfly. These $40- or $50-tents are great, for example, for a weekend trip for one or two people perhaps twice a year, and are recommended for those just starting out camping and for car camping.
The tents at these prices, in general, are made from heavier materials compared to more expensive tents made from lighter materials that sleep the same number of people. They, therefore, do not work well for backpacking where every ounce matters.
On the higher end, between $50 and $100, you get a better two-person camping tent. A significant difference is the quality of materials used in the tent's construction. The tents in this price range will last longer than cheaper two-person tents and are suitable for more than just weekend camping excursions. They can handle cool weather, but they do not provide enough protection for cold-weather camping.
Four-Person Tents
The $50-$100 price range also includes four-person tents that feature similar attributes and the higher quality you find in two-person tents in this category — better materials, more waterproofing, extras, etc. You have many options in this range, including dome tents and also cabin-style tents where you can stand straight up.
Six-Person Tents
You start to see beginning- to mid-level quality tents for six people in this range. They are available in various styles, such as dome tents, screen room tents, and cabin tents.
Breakdown of Camping Tent Pricing and What You Can Expect
Whether you're considering add-ons or other features, this breakdown can help you decide how much you want to spend.
Between $100 and $150
The quality of camping tents in this price range vastly improves. This translates into better waterproofing and more durability. Two-person tents at these prices, in addition to better material and waterproofing, also may include extras such as:
A footprint — a ground cloth, which you usually must purchase separately
Vestibules — a place outside of the tent that is covered where you can cook if it's raining, or under which you can store equipment
Seams that are specially treated — these are better waterproofed compared to less expensive models
"Bathtub"-type floors — floors that continue up the sides, which stops water buildup
Between $150 and $250
This price range offers four-season tents. These are made from thicker material, which makes them capable of insulating you against extreme cold temperatures.
The super-light tents in this price category are made from ultra light-weight materials, best for backpacking and hiking.
You will also find large tents that fit up to 12 people in this range. The quality is beginning- to mid-level.
Between $250 and $500
This is where you start to see luxury tents. These tents are constructed of high-quality materials all around, and they sleep ten or more people. In addition to the previously mentioned quality attributes, the tents in this category sport features like:
Room partitions — for more privacy
Better quality poles
Numerous zippers for customizing rooms and for more ventilation
Doors with hinges
Elaborate extras like room darkening
Four-season tents made of multi-ply fabric
Custom ventilation capabilities
Over $500
Here you find tents that address special needs like super-light tents for backpacking and large tents for groups that are extremely durable and flexible. You also find tents that are more of a permanent nature, such as cabin and yurt-type tents that have canvas walls.
What Type of Tent is Best For Me?
When you are deciding on a tent, price and intended use are main considerations. Below are some of the attributes of the various types of tents that can help you make a decision.
Frame Tents vs. Pole Tents
Pole tents use poles, guy lines, and stakes to hold them up. People use them as party tents, wedding tents, and for other gatherings.
Rather than poles, a frame tent uses a frame to hold it up and give it stability. No staking needed here; instead, weights are used to hold everything in place. These are the most popular tents for weddings and other formal occasions.
Clear Span Tents
This tent employs an aluminum frame and a track apparatus to hold hard PVC, vinyl, and glass side walls in position. These are popular for event tents or for protecting a dance floor at a party or wedding. The costs can vary greatly and it's often more cost-effective to rent one.
Dome Tents
These feature quick set-up times — often 10 minutes or sooner — due to simple designs and pole sleeves. They are available in a number of sizes, with the most prevalent being the one-to-two-person version and the four-to-six person versions.
In the more economical price ranges, dome tents have features like ground vents for better ventilation, inverted seams for better waterproofing, an awning that provides welcome shade, and welded flooring that keeps you insulated from the ground and helps maintain a comfortable temperature inside. The tent's weight can vary, between 10 and 16 pounds.
Cabin Tents
These tents are for the more luxury-oriented camper. You can stand straight up in them, and they can comfortably sleep six to eight people. A cabin tent is more sturdy than a pop-up or two-person tent and often features large doors for easy entry and exit, and big windows for light and fresh air.
These tents have plenty of room for storing your gear, but they are often heavy (as much as 70 pounds or more), which makes them harder to transport.
Other Few Other Designs
With inflatable tents, you use an air pump and air pressure to set up the tent. These tents have inflatable tubes or beams instead of poles that fill with air, and the tent sets up. However, they still require pegging down and guy lines. Inflatable tents are strong, which makes them very wind and snow resistant, and they are also heavy and geared more for campground use.
Tunnel tents look like their name. Their curved poles make them look like tunnels. These are also heavy, large tents, geared for families and groups, and for storing considerable gear and belongings.
Whatever design you like, whatever your needs, and whatever your price range, you have a fantastic variety from which to choose. This includes party tents and canopy tents.
If you are a beginner camper, a car camper, or a weekend camper, you only need to spend in the $50 price range for a well-built, comfortable tent. If you're a veteran backpacker and camper, you know from experience what you need, what suits your purposes, and what you get for the money.
If you're a family or group camper, you can choose from a broad spectrum of larger, more versatile tents that will provide years of use and enjoyment. Whatever your needs, requirements, and budget, there's a tent out there for you.