Hiker's Guide to the Trails of Tulsa, OK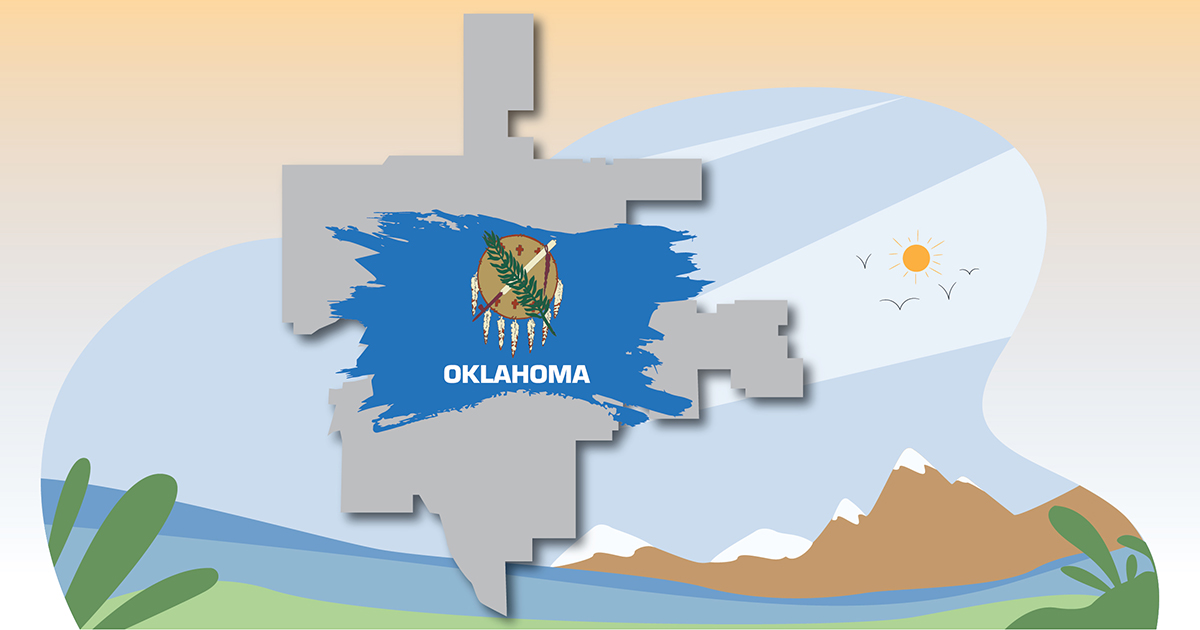 Have you found yourself in Tulsa on a business trip with some extra time to spare? Despite being the second-largest city in Oklahoma, outdoor enthusiasts will be pleased to learn that there is an abundance of hiking trails within striking distance of Tulsa. If you'd rather skip the city scene, getting away from it all is a breeze.
In our guide to the best hiking trails near Tulsa, I'll break down our favorite local spots. Whether you prefer relaxing walks or strenuous hiking, mountains or valleys, or if you want to see some wildlife, there's a little something for everyone. Without further ado, let's jump in.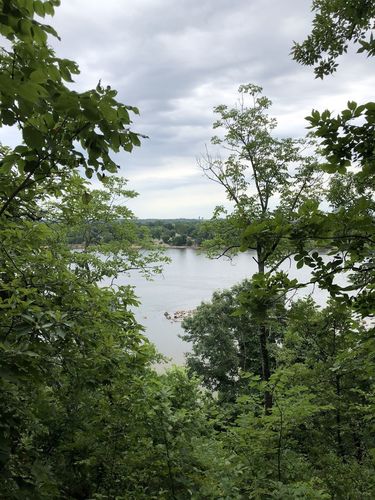 Turkey Mountain via Yellow Trail
Let's kick things off with a couple of Turkey Mountain options, which is home to plenty of hiking trails near Tulsa, Oklahoma—just seven miles away from the downtown area, to be exact. But despite its proximity to Tulsa, this park has over 300 acres and more than twenty miles of trails for visitors to explore.
It's an ideal backdrop for all sorts of activities, such as hiking, biking, horseback riding, and running. You can also do activities like fishing and rock climbing while enjoying the lush landscape and excellent views.
One of our favorite Turkey Mountain trails is the Yellow Trail, which is 3.7 miles long and has a 337-foot elevation gain. There are lots of small walkways that branch off the main trails, some with hidden waterfalls. Many hikers enjoy the Yellow Trail, though you should be careful to stay on the path. Some say the indications are confusing, and you may want to bring a GPS.

Hours:
Curfew from 11 PM to 5 AM

Fees:
None

Location:
6580 S Elwood Ave, Tulsa, OK 74132

Contact:
918-596-2001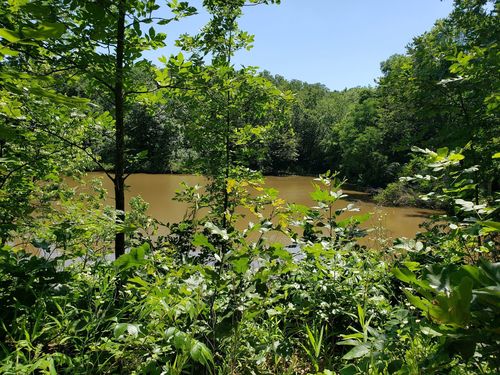 Turkey Mountain via Pink Trail
Another Turkey Mountain hike I like is the Pink Trail, a 5.6-mile loop that goes through a double and single track on the western side of the mountain. One thing that surprises people who walk this trail is that even though it's so close to Tulsa, there aren't a ton of people. It's a relaxing place to get away from it all and enjoy the beautiful scenery.
The difficulty rating of the Pink Trail is moderate, and it has plenty of wildlife, including birds. Like with the Yellow Trail, you may want to use an app to help guide you, as the trail markings aren't always perfect.

Hours:
Curfew from 11 PM to 5 AM

Fees:
None

Location:
6580 S Elwood Ave, Tulsa, OK 74132

Contact:
918-596-2001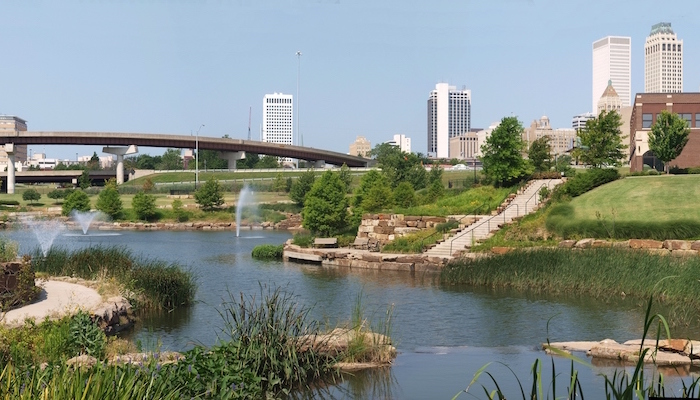 Tulsa River Parks
Next up on our guide to hiking trails near Tulsa is the Tulsa River Parks, which features 800 acres of land alongside the Arkansas River. Hikers can enjoy the area's wildflowers and colorful trees on any of the several trails in the park, such as the Tulsa River Parks Trail.
With year-round access, this 10.9 point-to-point trail is a perfect getaway. It has 344 feet of elevation gain, and users can bring both their dogs (on leash) and mountain bikes. Tulsa River Parks is also a popular spot for fishers and kayakers.

Hours:
Sunrise to sunset

Fees:
None

Location:
3498 Riverside Dr, Tulsa, OK 74105

Contact:
918-596-2001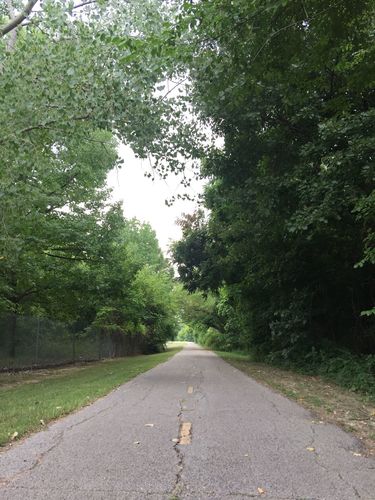 Creek Trail to Hunter Park
The Creek Trail to Hunter Park provides more of an urban hiking experience. It is a 4.7-mile path, part of which follows the interstate before looping through Hunter Park. If you're looking to build your stamina for more strenuous hikes, the Creek Trail is an ideal place to do it—and right in town.
Though it does have a bit of light traffic, you can catch a glimpse of local wildlife, and kids and dogs will feel right at home on this trail. Because there are quite a few bikers, I recommend not using headphones to better hear and communicate with these users on the trail.

Hours:
Daylight hours

Fees:
None

Location:
7899-7801 E 97th Pl, Tulsa, OK 7413

Contact:
918-596-7275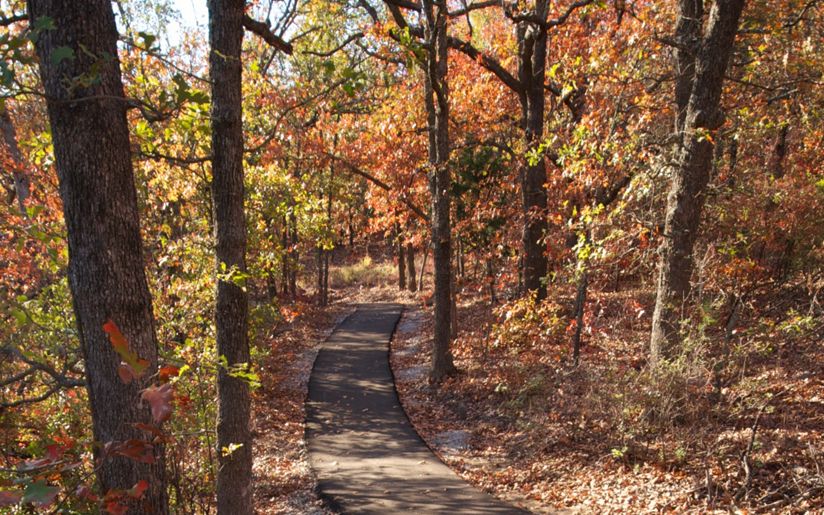 Keystone Ancient Forest
For anyone with kids looking for a family-friendly hiking option, look no further than the Keystone Ancient Forest. This magnificent nature preserve has over 1,360 acres to explore. You can discover 500-year-old cedar trees, 300-year-old post oak trees, and wildlife, such as eagles and bobcats.
It has three trails of varying lengths: the Childers Trail, the Frank Trail, and the Wilson Trail. All of them take an hour or less to complete, and they are rated from easy to difficult. Volunteer trail guides are stationed around the forest and are available to answer any questions you might have.

Hours:
Hiking allowed on certain days; Check their website

Fees:
Free

Location:
160 Ancient Forest Dr., Sand Springs

Contact:
918-246-2661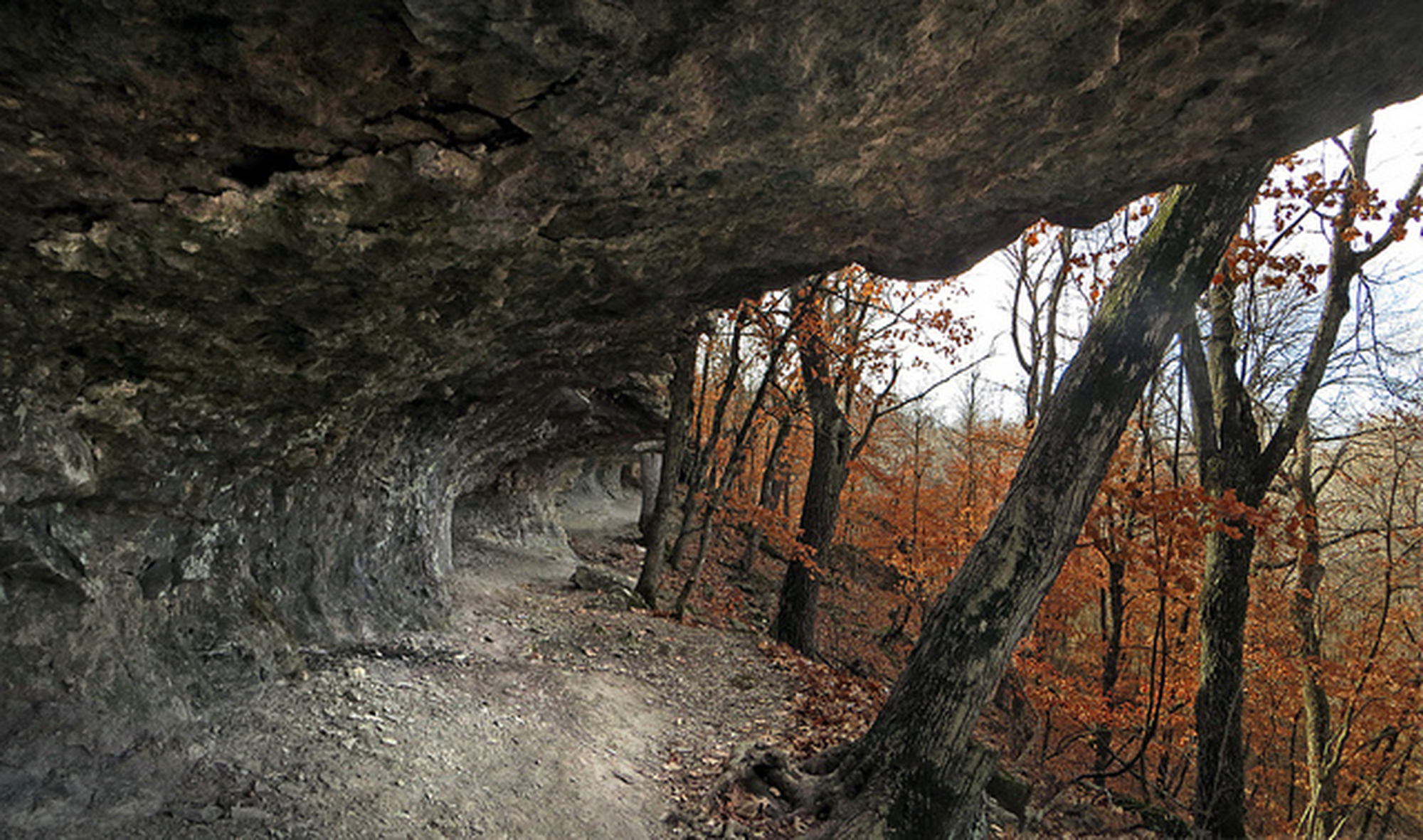 Red Bud Valley Oxley Nature Trail
If you're looking for a quiet and beautiful place with rugged landscapes, the Red Bud Valley Nature Preserve has a lot to offer. Though not one of the longest walking trails around Tulsa, there is plenty of opportunity to enjoy nature on this one-mile hike. And for any parent hoping to teach their kids to appreciate being in nature, this is the perfect place to bring them.
The Nature Trail takes hikers through several habitats, such as limestone bluffs and dry upland forest, which provide a tranquil backdrop for bird watching, listening to the sounds of the river, and taking in the rarity of some of the plants and animals present in the park.
The charm of the Red Bud Valley is that everything is quite rugged, and this includes the trail. Parts of the path may be muddy, rocky, and steep, so watch your step.

Hours:
8 AM to 5 PM, Friday through Sunday

Fees:
None

Location:
16150 Redbud Dr, Catoosa, OK 74015

Contact:
918-596-9054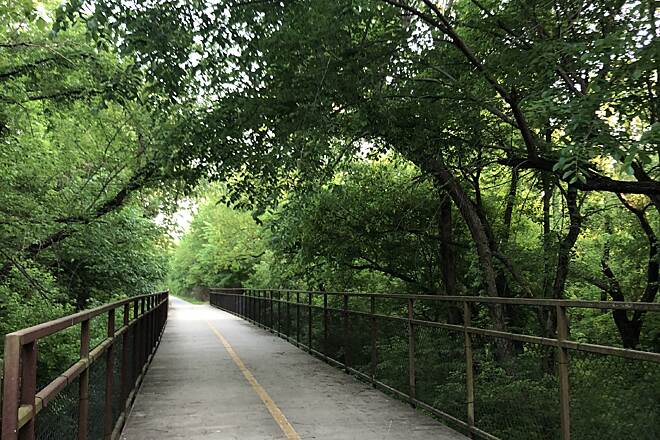 Osage Prairie Trail
The Osage Prairie Trail is another urban hiking experience on our list of trails near Tulsa. It follows the old Midland Valley Rail, linking Oklahoma State University and the town of Skiatook. It also passes through rural landscapes and eight pedestrian bridges on the 14.5 miles of asphalt trail.
Whatever activity you choose to do on the path—whether that's walking, horseback riding, mountain biking, or inline skating—there's plenty to see. Birders should pay attention to the area from Sperry to 76 Street North, where the trail goes through several woodland and grassland habitats.
Osage Prairie Trail is always open, and parts of it are lit for nighttime use.

Hours:
Open twenty-four hours a day

Fees:
None

Location:
Old Midland Valley Rail Bed, Tulsa, OK 74101

Contact: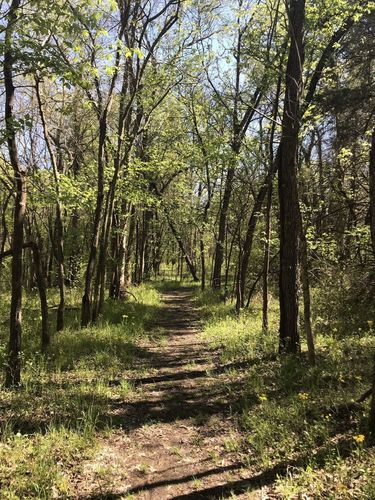 Mary K. Oxley Nature Center Loop
The Mary K. Oxley Nature Center Loop is a 2.6-mile loop trail suitable for all ages and skill levels. The main feature is the lake that it passes by, but you can also see prairie land, wetlands, and woodlands. You may also come across wildlife on this hike, such as deer, beaver, squirrels, and birds.
The trail is beautiful and well kept, so it's worth visiting if you want a dose of nature without having to go far. Bug spray is recommended in summer, as the bugs can get a bit overwhelming on this trail.

Hours:
10 AM to 4:30 PM Monday through Thursday and Saturday, 12 PM to 4:30 PM on Sunday

Fees:
Free

Location:
Mohawk Park

Contact:
918-596-9054​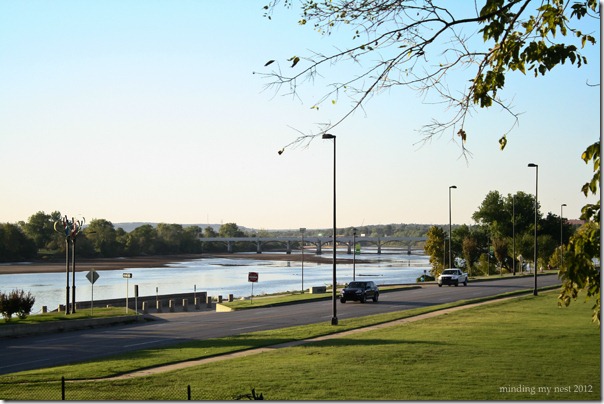 Midland Valley Trail
The Midland Valley Trail is a 3.3-mile-long path that connects downtown Tulsa with Riverparks. It follows the Midland Valley Railway corridor and passes through Maple Park and Centennial Park.
What's excellent about this trail is that it connects with several others—in the north, the previously mentioned Osage Prairie Trail, as well as the KATY Trail. Users on the south end can connect to over 20 other miles of paved trails along the river, such as the Riverparks East and West Bank Trails, where fishers try their luck at catching striped bass and catfish.

Hours:
Twenty-four hours a day

Fees:
None

Location:
Trail endpoints are located at E. 3rd St. and S. Madison Ave. and Riverparks West Bank Trail at Arkansas River

Contact:
918-569-7275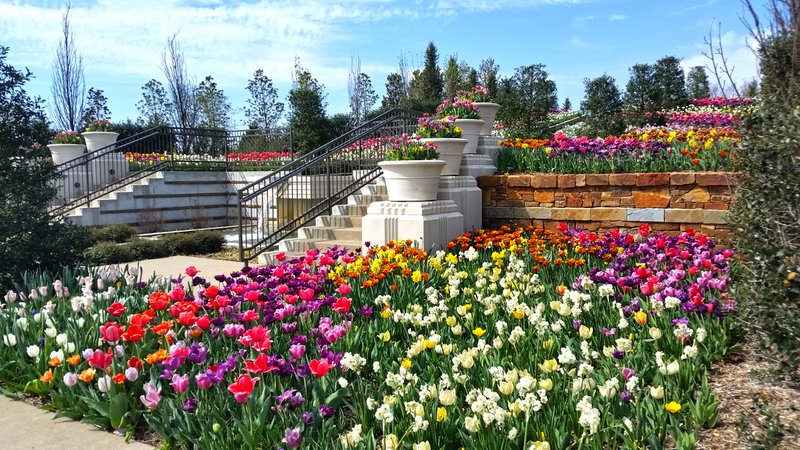 Tulsa Botanic Garden
Okay, a botanic garden is probably not the first place you think of when you hear the word "hiking," but the Tulsa Botanic Garden is an excellent place to stretch your legs.
Though not a hike in the traditional sense of the word, the ¾ mile Lakeside Promenade is a scenic stroll that all members of the family will enjoy. You can also take in the sights of the spectacular prairie landscape on the 1.5-mile Cross Timbers Trail.

Hours:
Tuesday to Sunday, 10 AM to 5 PM

Fees:
General Admission $8, Children $4

Location:
3900 Tulsa Botanic Dr.

Contact: