Camper's Guide to the Grounds of Colorado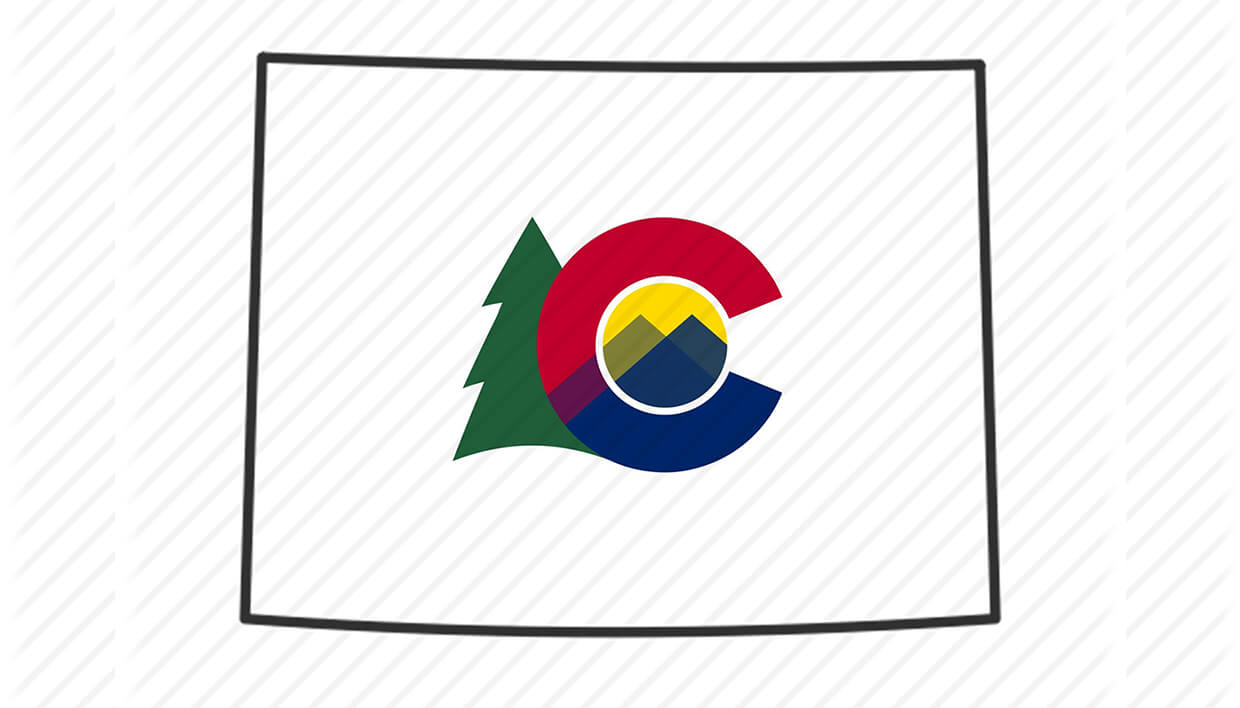 There's nothing quite like waking up to the low-lying mists of the Rocky Mountains. Nicknamed the "Centennial State," Colorado offers countless opportunities for campers to sleep under the stars, enjoy breathtaking mountain views, and relish in the sights and sounds of the high plains.
Colorado offers a mix of resort-style campgrounds and free campsites on public land. If you're looking for your next vacation destination or weekend getaway in Colorado, read on to discover all the best campgrounds, forests, and parks that the Centennial State has to offer.
Best Campgrounds in Colorado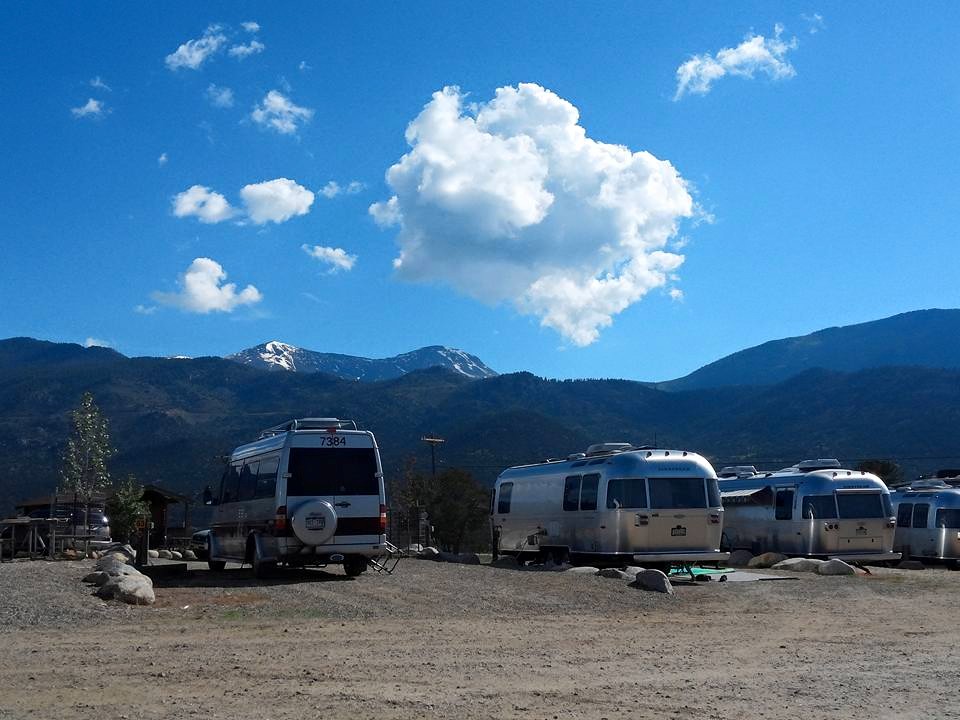 Located only a short drive from Bueno Vista and Colorado Springs, Arrowhead Point Camping Resort is a resort-style campground with luxury amenities. If you want a "glamping" experience, Arrowhead Point features yurts and cabins for a more comfortable stay. However, traditional campers can pitch tents on electrical sites with full RV hookups.
There are plenty of RV sites at Arrowhead Point, as well as family-friendly amenities like playgrounds and swimming pools. The main attraction at Arrowhead Point is its close proximity to natural wonders such as the mountainous terrain of western Colorado.

Hours:
8 a.m. to 10 p.m.

Fees:
$180 for two nights in yurt or cabin

Location:
33975 US Hwy 24N, Buena Vista, CO 81211

Contact:
(719)395-2323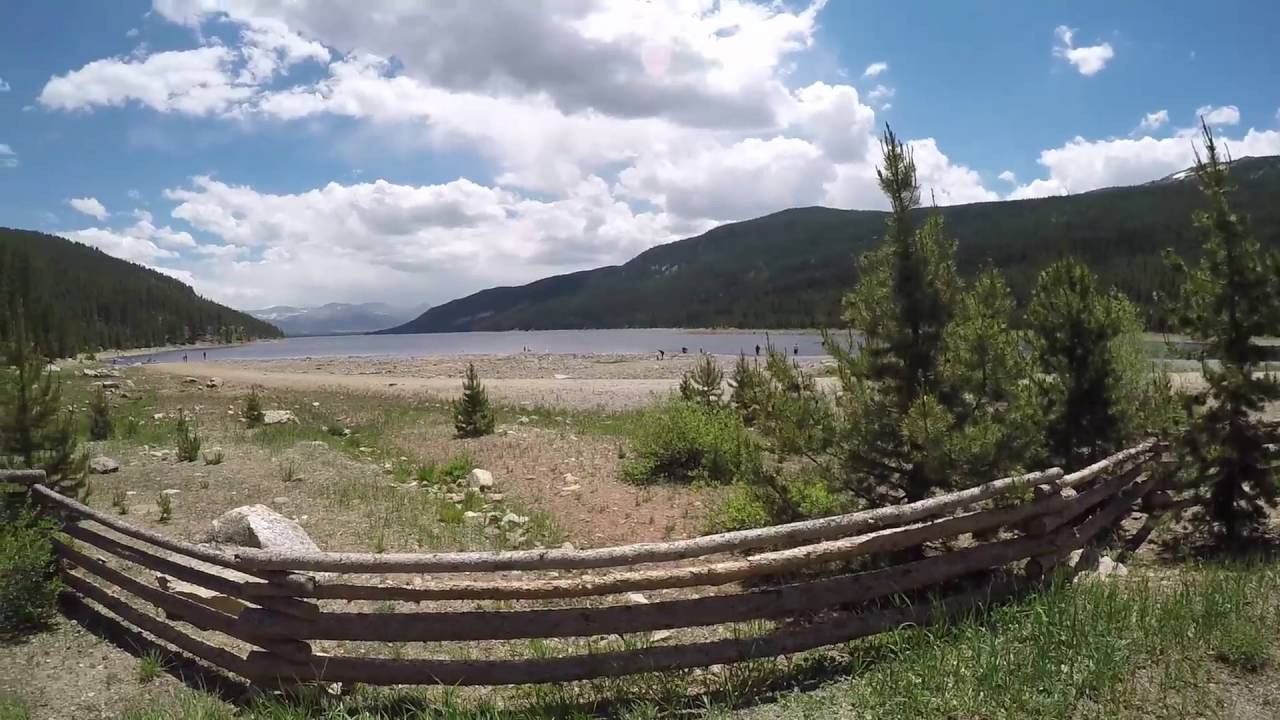 Situated within a lodgepole pine forest, the May Queen Campground is an isolated camping destination on the western shores of Turquoise Lake. The May Queen is known for its spectacular views of the Mount Massive Wilderness Area and its diverse wildlife, including beavers, brown bears, and porcupines.
Vault toilets and potable water are available on the premises at May Queen, and every site includes a fire ring and a picnic table. However, there are no electrical hookups for RV campers or those who want to charge their devices. The Colorado Trail is accessible from the campground, which sits at a sky-high 9,900 feet above sea level.

Hours:
Sunrise to sunset, May 24 to September 15

Fees:
$24 nightly

Location:
810 Front St., Leadville CO 80461

Contact:
(719)486-0749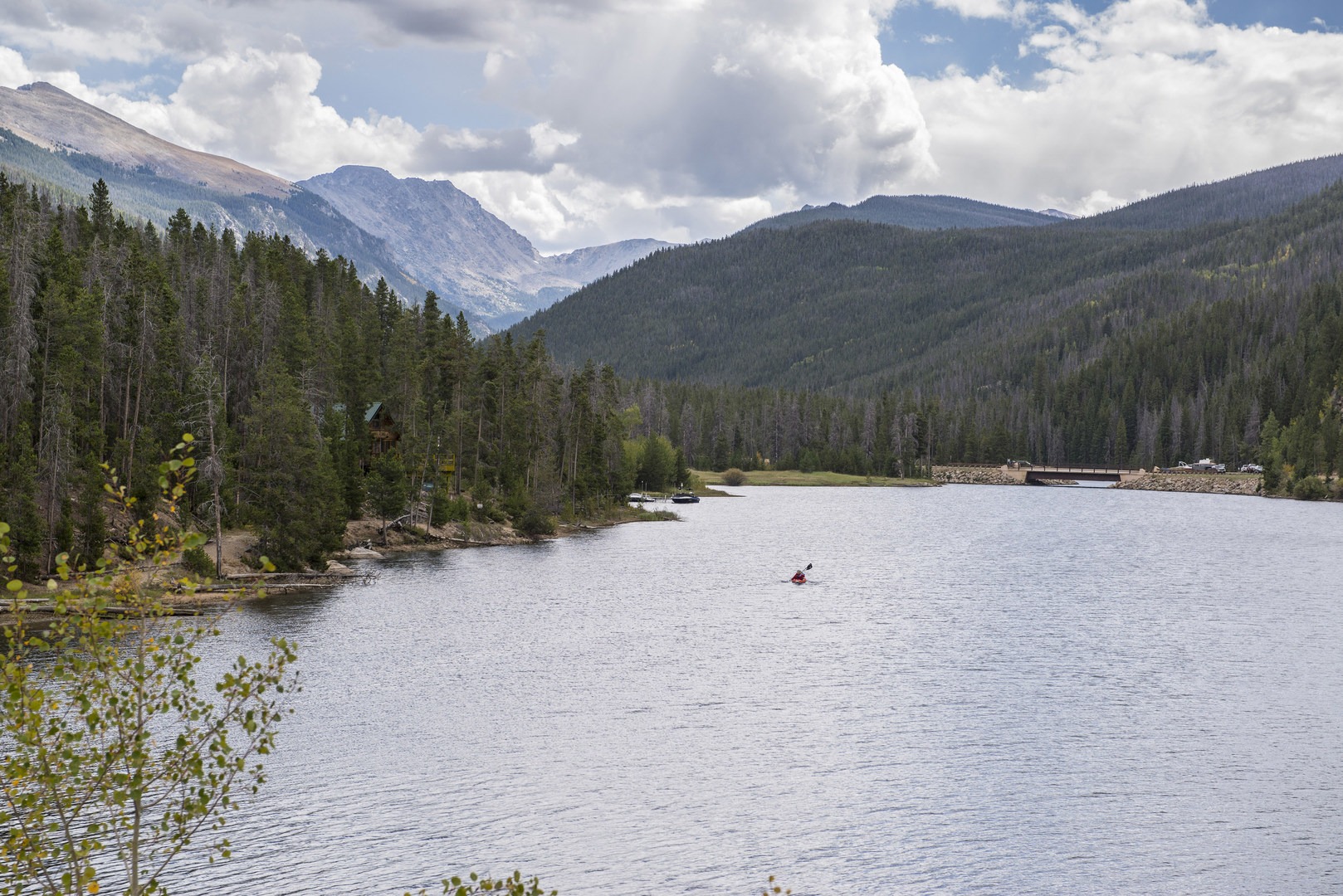 Located within the Arapaho National Recreation Area, the Arapaho Bay Campground overlooks the serene and peaceful Grand Lake. All 84 sites at this campground are non-electrical. However, all sites can accommodate tents, RVs, and trailers. The only amenities offered at Arapaho Bay are flush toilets, garbage collection service, and potable water. 
The most popular activities at Arapaho Bay are fishing and boating on Grand Lake. There is a seasonal boat launch available by the waterfront, which can provide boaters access to Monarch Lake and the Indian Peaks Wilderness Area that is situated nearby. Hikers at Arapaho Bay can enjoy easy access to the Roaring Fork and Strawberry Lake trail systems.

Hours:
Sunset to sundown

Fees:
$19 per night

Location:
77 Arapaho Bay Rd., Granby, CO 80446

Contact:
(575)434-7200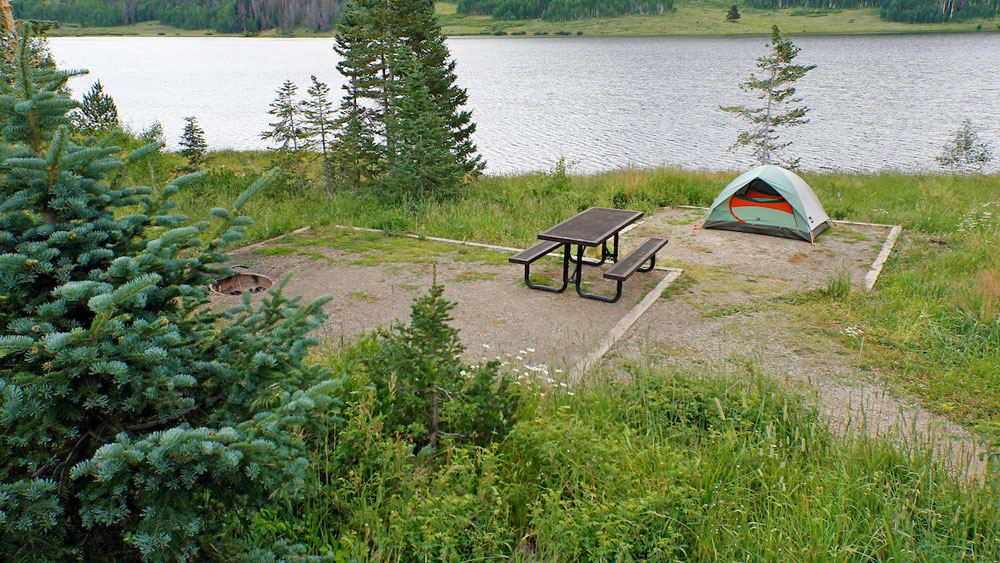 Nestled at the base of the Farwell Mountain range, Pearl Lake State Park Campground offers world-class hiking and boating experiences. A flagship attraction of the Colorado State Park system, Pearl Lake Campground sits on 166 acres of lakeside camping. Easy access to an extensive canoeing network makes it easy to fish for freshwater trout at Pearl Lake.
There are two yurts available for rent at Pearl Lake as well as 36 tent sites for summer and winter camping. As a public park, Pearl Lake is maintained by recreation government-owned crews that provide garbage collection and water treatment services. Consider camping at Pearl Lake if you want excellent fishing and canoeing with mountain views.

Hours:
Sunrise to sunset

Fees:
24 nightly

Location:
61105 RCR 129, Clark, CO 80428

Contact:
(970)879-3922
Best Dispersed Camping in Colorado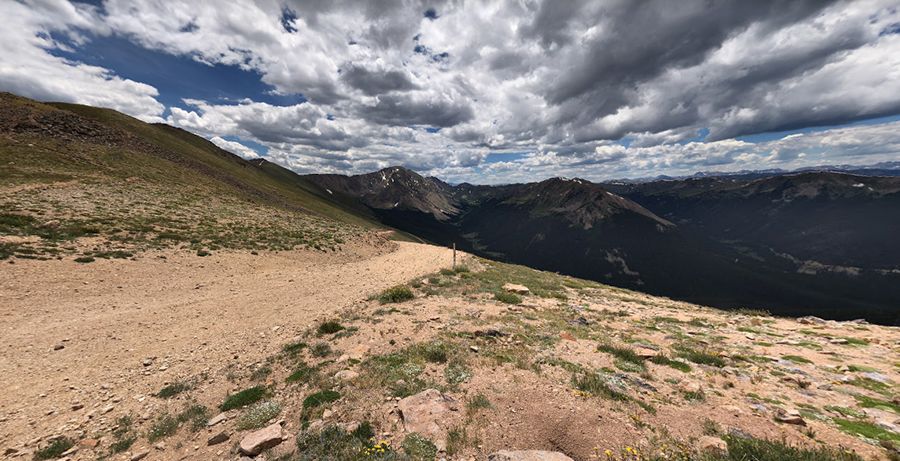 The Jones Pass trail is located near the town of Empire, Colorado and features some of the best hiking and cross-country skiing in the state. Notable for its mountain biking, hiking, horseback riding, and winter activities, Jones Pass is one of the most popular destinations for primitive camping in Colorado.
Since Jones Pass is an unserviced site, there are no amenities or facilities available to campers. However, snowmobiles, snowshoes, and skis can be rented from Powder Addiction near the trailhead. As part of the Continental Divide Trail, Jones Pass overlooks some of the finest scenery in the western United States and is home to a diverse and unique ecosystem.

Hours:
N/A

Fees:
N/A

Location:
Forest Road 144, Colorado 80438

Contact:
(970)295-6600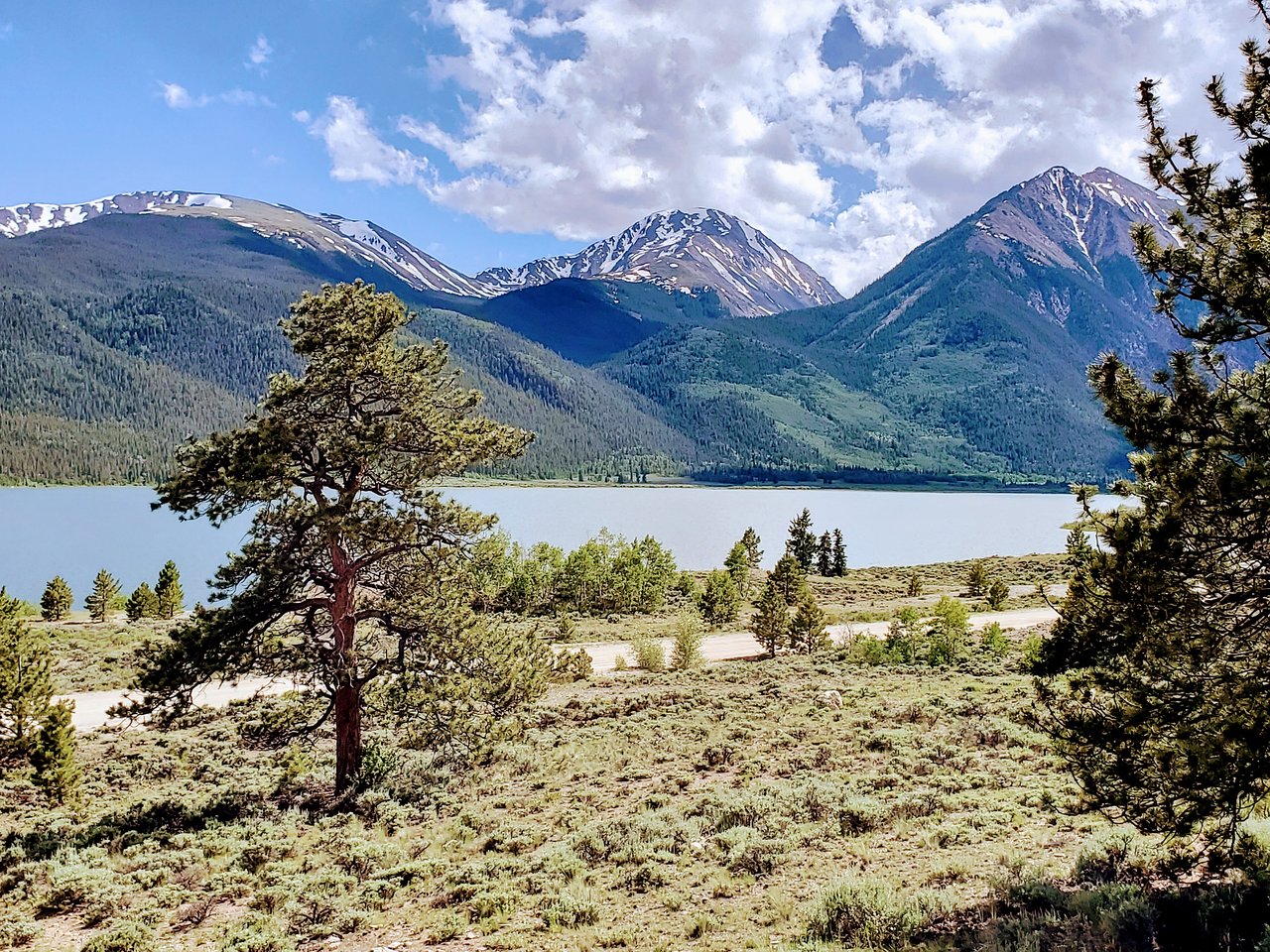 Nestled in the Twin Lakes area, White Star Campground is a prime dispersed camping area with potable water and fire rings scattered throughout the premises. There are trash collection services available throughout the park, and a self-pay area for car campers as they approach the entrance to the recreation area.
Located near Independence Pass, White Star is highly elevated and offers scenic lookout points on the trails that run through the area. Colorado RV campers can enjoy a day trip to Aspen, which is only a short drive away. Offroad adventurers will find the many dirt roads and trails that can be accessed by cross-country skiers, mountain bikers, and ATV riders.

Hours:
8 a.m. to 5 p.m.

Fees:
$23 nightly

Location:
810 Front St., Leadville, CO 80461

Contact:
(719)486-0749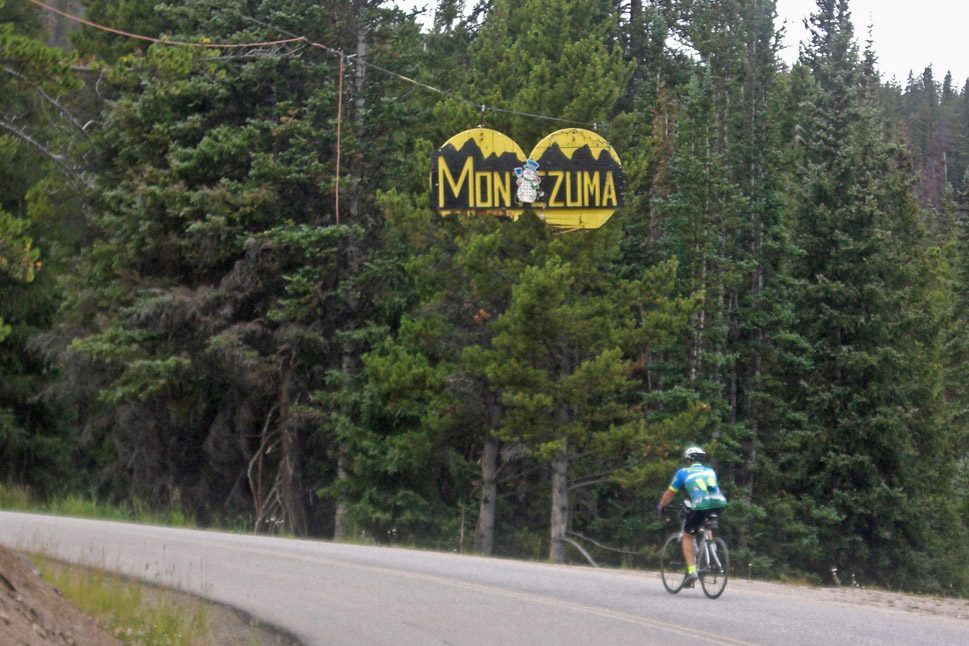 Bird lovers will enjoy hiking, cross-country skiing, or mountain biking Montezuma Road in Roosevelt National Forest. This old service road is located near Keystone Resort and features many abandoned buildings left over from the early Colorado mining rush. 
Adjacent to the Weminuche Wilderness zone, this high-elevation road and trail network provide unique views of the Snake River, Molas Lake, and acres of BLM land. Campers on the Montezuma Road trail can enjoy summertime or winter camping near hot springs, great sand dunes, or dense forest landscapes.

Hours:
N/A

Fees:
N/A

Location:
Montezuma Rd., Keystone, CO 80435

Contact:
(970)945-2521
Best Free Campsites in Colorado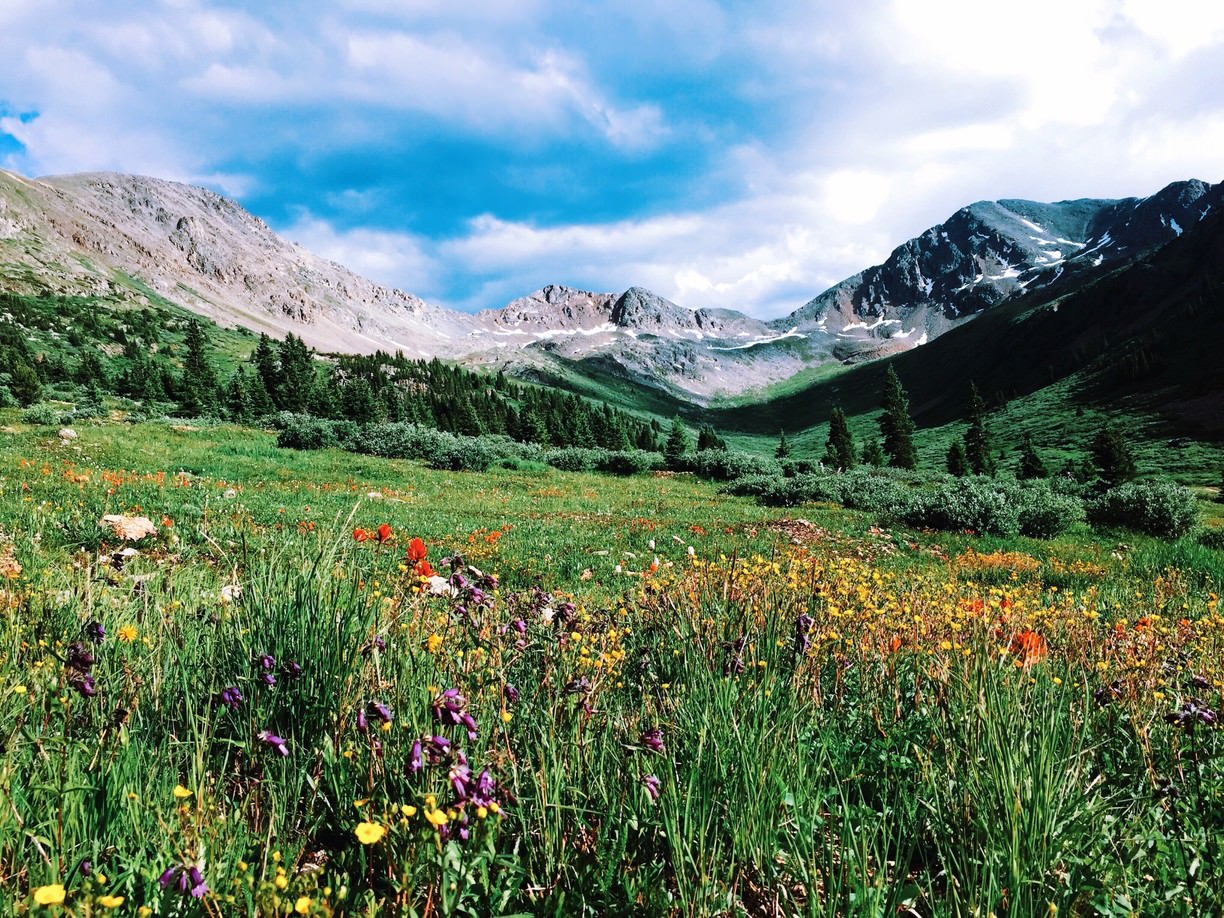 Portal Campground lies only 11 miles southeast of the resort town of Aspen, Colorado. Here you will find spectacular views of Grizzly Reservoir and trail access to nearby campgrounds such as Pinyon Flats Campground. Although Portal is a free campground, there are vault toilets available and cleared paths for ATVs and horseback riding.
Portal Campground is only accessible for high-clearance cars since the roads into the campground are minimally serviced. At an elevation of 9,400 feet, Portal Campground is renowned for its bird-watching, rare plant species, and extensive alpine hiking system that surround the park.

Hours:
N/A

Fees:
N/A

Location:
Buena Vista, CO 81211

Contact:
(970)945-2521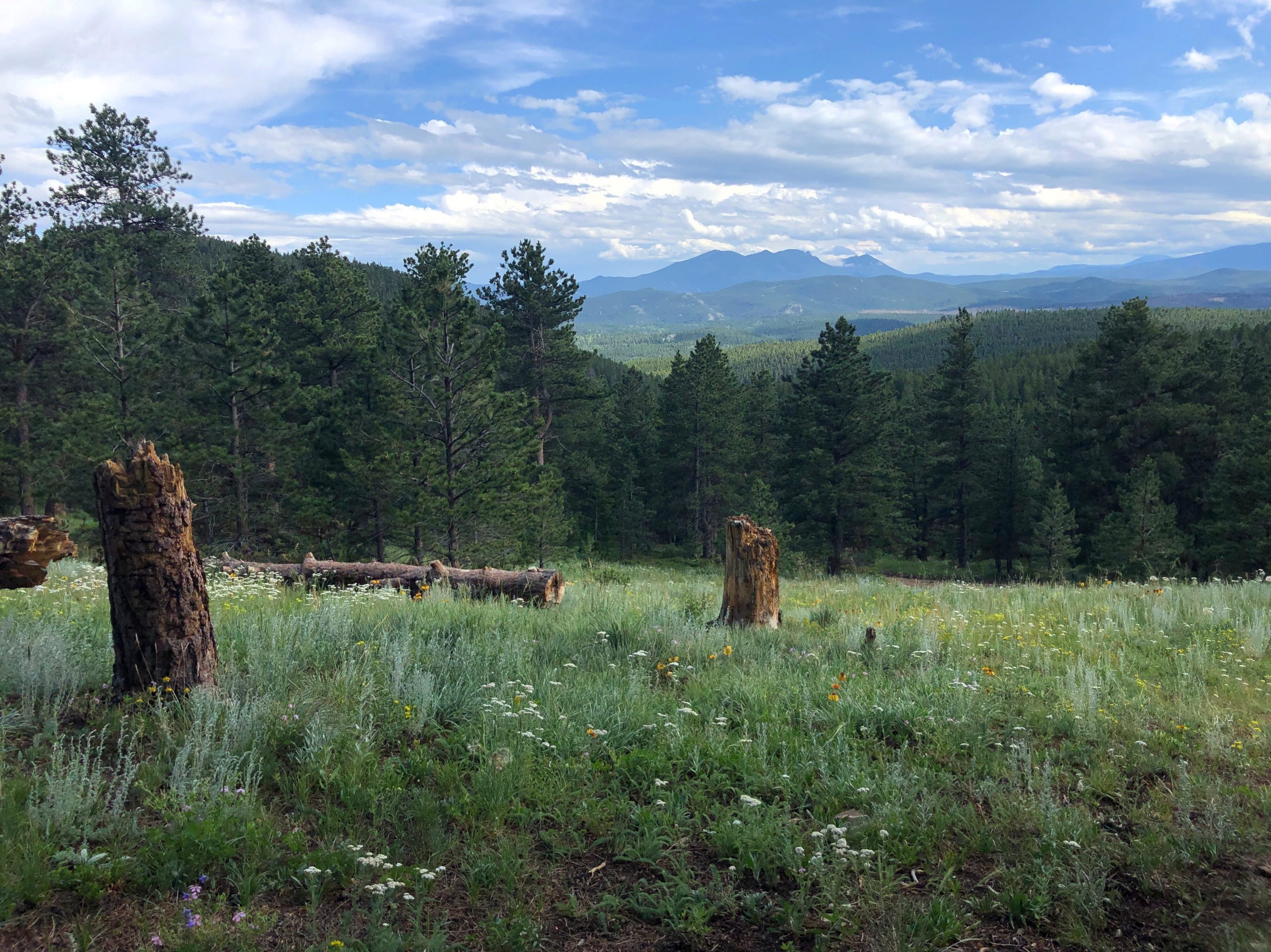 The Gordon Gulch Dispersed Camping Area is situated in the heart of the Lincoln National Forest. Approximately five miles north of Nederland, Gordon Gulch is a free and unserviced dispersed camping area that is located near Colorado National Monument. Although there are no RV sites available at Gordon Gulch, there are plenty of no-charge tent camping sites.
Gordon Gulch provides access to day hiking trails that traverse the southern Rocky Mountains. On the mountainous trails, there are several scenic viewpoints and popular bird-watching destinations. Given its proximity to both Boulder and Denver, Gordon Gulch is often occupied by families on weekend getaways, so it's important for campers to arrive at their sites early.

Hours:
N/A

Fees:
N/A

Location:
Colorado Hwy 72, Boulder, CO 80302

Contact:
(575)434-7200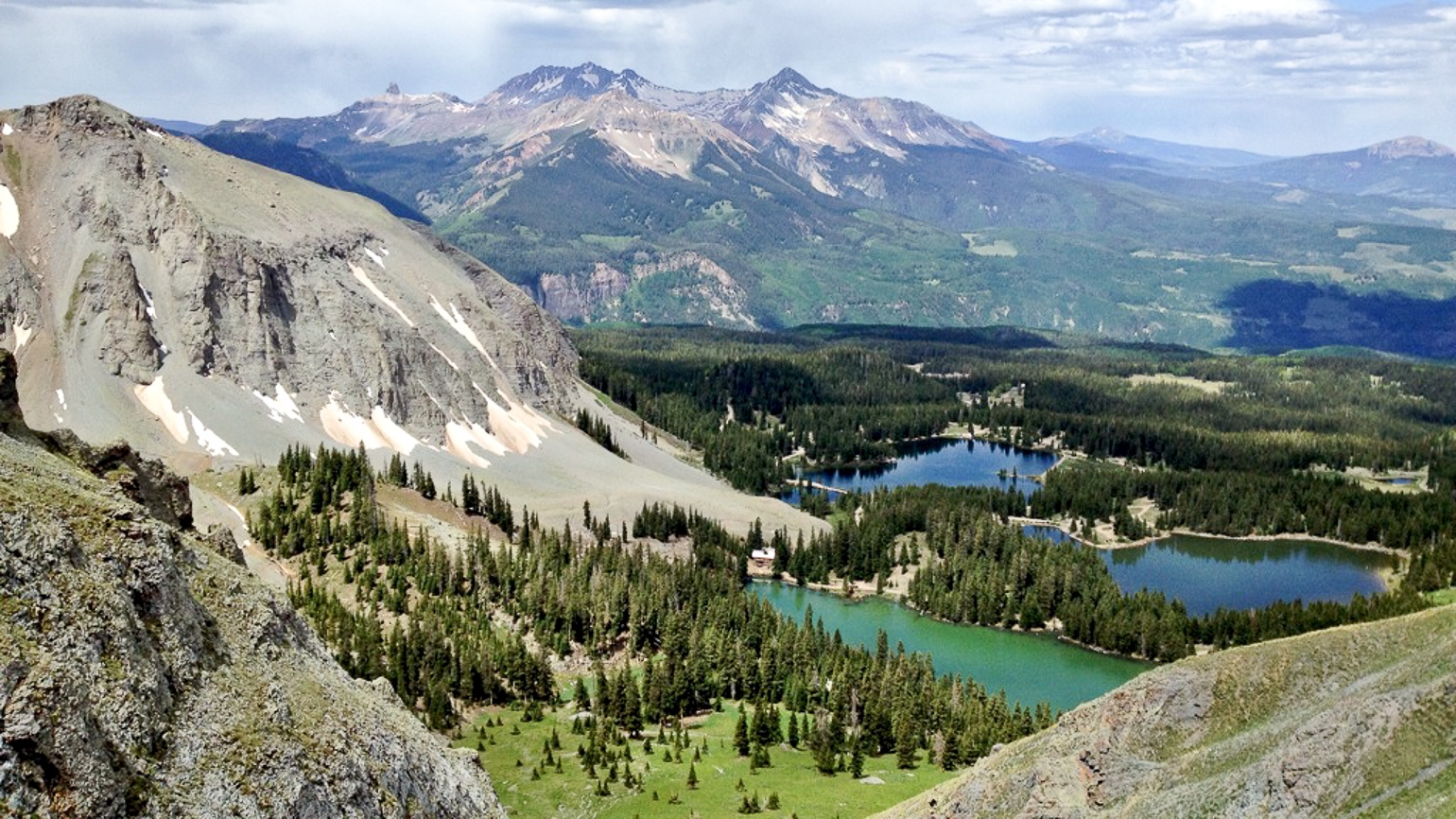 Hidden in the trails of the Grand Mesa Uncompahgre and Gunnison National Forests is the Alta Lakes Campground. Located only five miles south of Telluride, Alta Lakes is a no-fee campground that offers freshwater lakes and creeks for angling and fly fishing in an alpine environment. The high altitude of the park allows for a unique mountainous ecosystem to flourish.
Alta Lakes Campground is inaccessible to RVs and trailers due to the narrow roads that lead into the park. All vehicles that arrive can park on a first-come, first-serve basis. However, there is limited roadside parking available.
Maintained by the US Forest Service, Alta Lakes Campground has vault toilets for public use. There are fire rings and picnic tables available at some designated campsites. Car campers can take day trips to popular destinations such as Dunton Hot Springs and other campgrounds in Colorado from Alta Lakes.

Hours:
N/A

Fees:
N/A

Location:
Alta Lakes Rd., Telluride, CO 81435

Contact:
(970)874-6600