Patagonia Houdini Jacket Review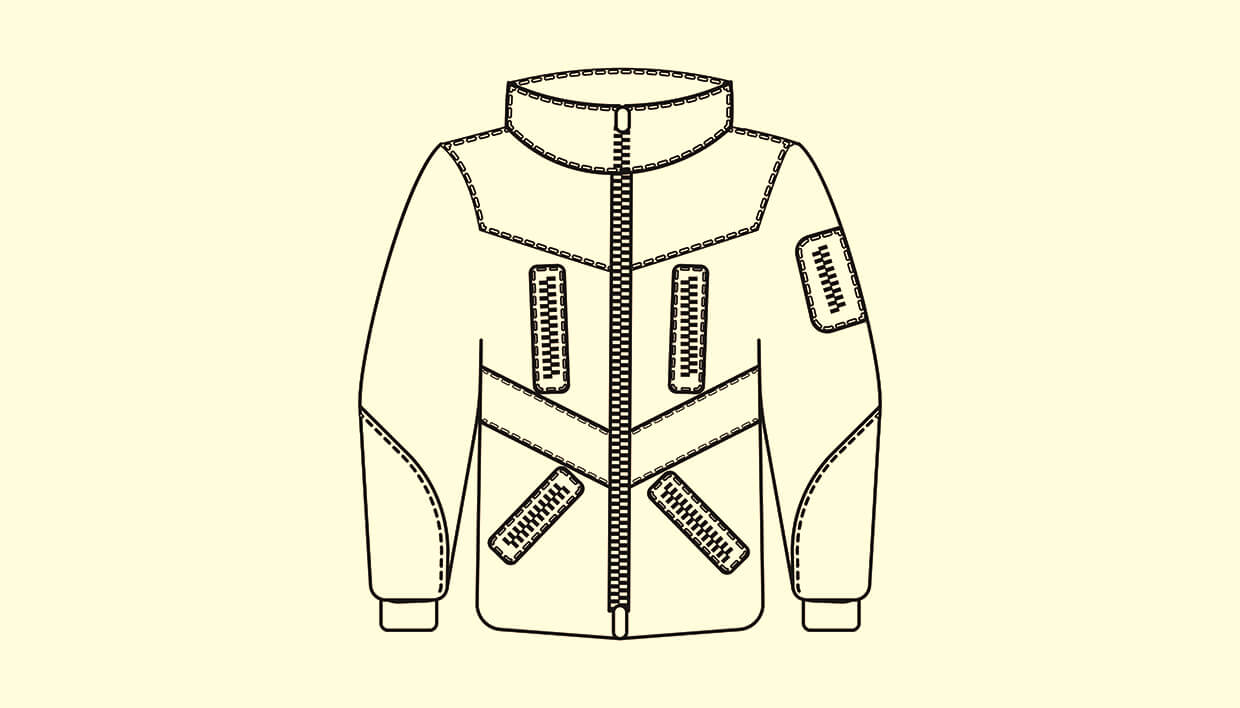 Patagonia Houdini Jacket
The Patagonia Houdini jacket is a durable, wind resistant, featherweight jacket for outdoor activity. Whether you're backpacking, hiking, biking, sailing, or even backcountry skiing and need to add a windbreaker layer to your gear, the Houdini is worth checking out.
The Patagonia Houdini is not a fully waterproof jacket but has a DWR (durable water repellent) coated outer layer. In warmer conditions, you can even wear this jacket like a wind shirt over a light base layer. This hoody seemed to have a decent reputation as a lightweight running jacket or windbreaker while hiking, so I tried it out for a full Patagonia Houdini jacket review.
Pros
Made of durable ripstop nylon
Snug fit for those who don't want a bulky windbreaker
The waist features drawcord hem that can cinch tighter
Tightly packable jacket
Snug hood that won't block vision
Fair Trade Certified™
Cons
Not ideal for bulky layers underneath
DWR coating is not fully waterproof for hard rain
No pit zips
Highlights of the Patagonia Houdini Jacket
With a slim fit, half elastic cuffs at the end of the sleeves, and an adjustable hood, there is a lot to like about this versatile windbreaker. 
Durable Nylon
The ripstop nylon of this windbreaker seemed a bit more resilient than some jackets I've tried. The nylon didn't snag quite as quickly, and the feel of the seams and construction were of decent quality for the price.
Breathable Water Repellence 
No jacket that is 100 percent waterproof is fully breathable. If the shell is entirely waterproof, you will sacrifice some breathability. If it's genuinely breathable, some water will be able to permeate through the layer. The Patagonia Houdini makes a pretty great jacket that balances these two worlds, being super breathable while also adding a water repellent layer.
Slim Fit and Well-Fit Hood
The way this jacket wears is attractive and contemporary for a windbreaker. This shell isn't the bulky lightweight jackets of the '90s. You can wear the Houdini over a layer or two of thinner clothing, but that's about all. If you plan to wear it over sweaters extra fleece, you might want a size up. I liked the fit and especially adored the adjustable hood that will not block peripheral vision.
| Key Features | |
| --- | --- |
| Adjustable hood that won't block peripheral vision | |
| Half elastic cuffs at wrists | |
| Water repellent | |
| Exceptionally breathable | |
| Reflective logo | |
The Patagonia Houdini Jacket is Best For
Backpacking when you need to carry a bit extra (the 60L size is large)
Hikers who need a lighter pack and well-distributed weight with a comfortable belt
Those who are newer to hikes or hiking with newer backpackers and haven't mastered minimalist packing quite yet
FAQs About the Patagonia Houdini Jacket
In our Patagonia Houdini jacket review, we were curious about a few things. We tested this jacket in light rain to learn more.
How to pack my Patagonia Houdini jacket into the pocket
You don't have to be overly concerned with how to fold the Patagonia Houdini. This windbreaker can compress exceptionally small into a stuff sack just by working one part of it into a small bag at a time. I found that I could fit this windbreaker into a sack that fits in the palm of my hand.

If you prefer, you can also roll the jacket or fold it down tightly. Either way, this is a fantastic jacket for compressing into a stuff sack, hooking on a carabiner, and take it with you on a backpacking, hiking, or camping trip hooked to your gear.
How does the sizing run on the Patagonia Houdini?
The sizing isn't necessarily small, but the fit is noticeably slim/snug.

The Houdini is not a big windbreaker of bygone eras. The Houdini lands at the hips and is a straight but slim cut jacket. Women's and men's fits both run this way.
How waterproof is the Patagonia Houdini?
While the Patagonia Houdini does not have a listed waterproof rating, it seems to be similar to jackets such as the Nextec Epic 4 Summit, which has a waterproof score of 1.8 PSI.

In practice, I found that while wearing it on a drizzly run, the Patagonia Houdini did a fair job of keeping our core dry until a few miles. Some dampness got through to my shirt after a bit in the rain, but it also was breathable, allowing some ventilation of sweat. The entire windbreaker seems to be water resistant, but don't expect a waterproof jacket or taped seams.
What are the differences in the Patagonia Houdini jacket and the full-zip front?
The full-zip front is essentially the same jacket as the Houdini but an older version. The newer style is a bit more water resistant and has a slightly slimmer fit.
How durable is the Arc'teryx Incendo hoody compared to the Patagonia Houdini?
I found the Patagonia Houdini to be more durable than the Arc'teryx Incendo and their Squamish hoody. They both can withstand a lot, but the Arc'teryx Incendo seemed to snag a bit easier than the Houdini.
Overall
The Patagonia Houdini is a light, wind-resistant jacket that can pack down into a tiny ball. I love how versatile this windbreaker is, and how easily I could get it into a stuff sack and throw it in with hiking gear without taking up much room at all. 
This windbreaker is not as warm as something like the Mountain Hardware Ghost or the Montane Featherlite jacket. For that, you can check out the Patagonia Nano Puff jacket. However, if you are in the market for a reliable windbreaker with some water resistance and a bit of breathability, look into the Patagonia Houdini. I think you'll be pleasantly surprised.