Marmot PreCip Rain Jacket Review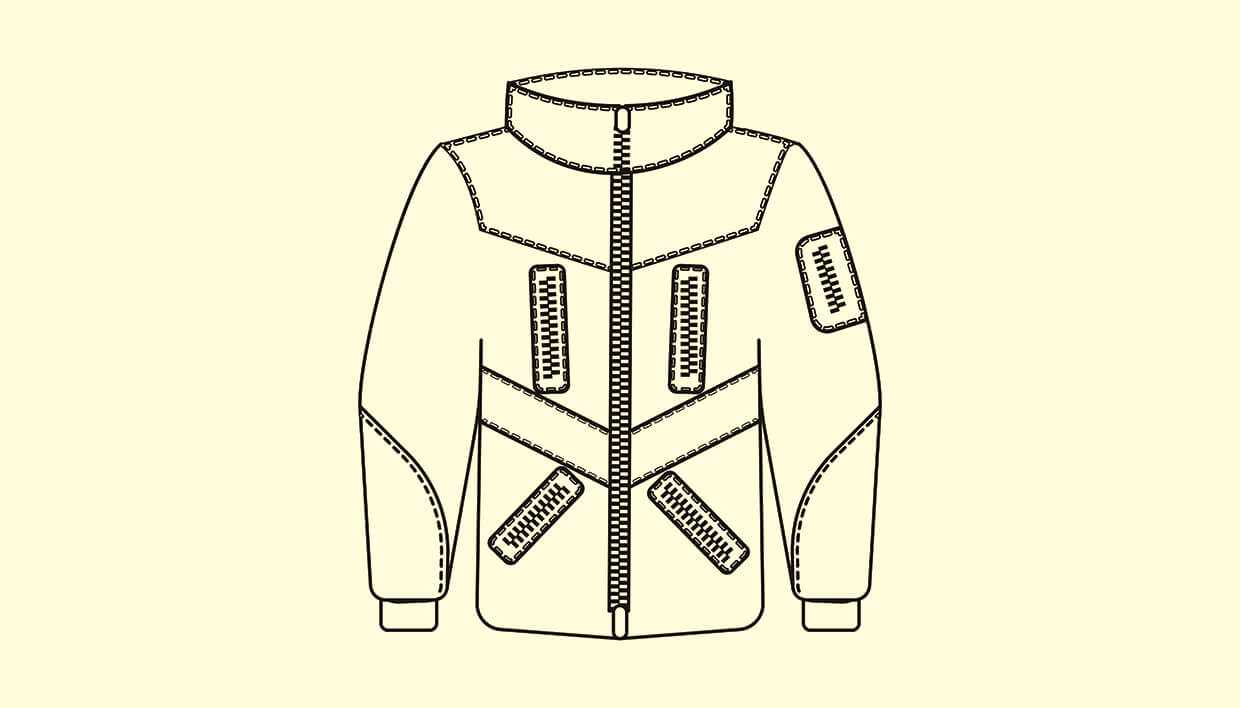 Marmot PreCip Rain Jacket
Marmot makes men's rain jackets, women's rain jackets and a ton of other gear for the outdoors, such as sleeping bags, clothing, and even tents. This company, based out of northern California, understands the rainy weather of the Pacific Northwest, and they have a product lineup to match the needs of hiking in less-than-sunny conditions.
Marmot uses coatings such as Pertex Shield and NanoPro laminate to keep you dry. Marmot makes both men's and women's jackets, as well as a kid's line, too. The PreCip seems to be designed for general weather protection, some wind shielding, and to work as a shell for the rain, of course. Read on to get our Marmot PreCip rain jacket review and buyer's guide.
Pros
Lightweight yet durable hiking raincoat
Chin guard to minimize rain on the face
Adjustable hood that can roll up and the away
Self-stuffing pocket to store/pack entire jacket
Pit zips for ventilation
Back cape vent with mesh
Cons
Not as waterproof as some less-breathable jackets on the market
Lacks two-way zipper
Highlights of the Marmot PreCip Rain Jacket
A lightweight raincoat that stuffs into its own built-in pocket—yes, there are some handy features and a lot to like about.
Ripstop Nylon with NanoPro Waterproof Laminate
The material used for the PreCip jacket feels quality and is pretty durable for a raincoat. With micro-pinholes on an inner layer for breathability and ripstop nylon for toughness, it can handle some wear and repeated use. The waterproof exterior keeps you dry, along with an adjustable hood and a chin guard to shield your face for those times when it's coming down.
The taped seams on the Marmot PreCip jacket help keep the water repellent nature intact and the weather on the outside. Not only are the taped seams helpful for weather protection, but they also increase the durability of the seams.
Pit Zips and Angel Wing Movement
Any waterproof shell is going to lack at least a little breathability, even the best rain jackets on the market. The waterproof nature of raincoats keeps water out, but will inevitably retain some moisture inside, too. For this reason, we love the pit zips and angel wing movement on the Marmot PreCip for those times when it's misting outside, but you have to let off some steam from inside the coat.
| Key Features | |
| --- | --- |
| Breathable design in a water resistant backpacking jacket | |
| Built-in stuff sack to pack raincoat away | |
| NanoPro laminate waterproof coating | |
| Taped seams to add durability and weatherproofing | |
| Partially elastic wrist cuffs | |
| Drop-in pockets with snaps in some styles (such as PreCip Ashbury) | |
The Marmot PreCip Jacket is Best For
Backpacking in potentially windy and rainy conditions
Hikers who want some amount of ventilation in a jacket
Backpackers who want a raincoat that is easy to pack
FAQs About the Marmot PreCip Rain Jacket
When compiling our Marmot PreCip jacket review, we had some questions. So, we looked deeper into this backpacking raincoat to test it out.
How long is the Marmot PreCip storm jacket warranty good for?
Marmot has a "lifetime warranty," but you need to check for the specific repairs or defect with a product on their warranty site to see if your coat will be covered.
How to take care of the Marmot PreCip jacket?
You should treat your Marmot raincoat like any quality version. If you need to wash the coat, do so with cold water and a gentle detergent. Only tumble dry on low or extra-low (never on medium or high heat) or lay it flat to dry. Hang the coat out of direct sunlight. Make sure the PreCip dries entirely before storing.
How to use the Marmot PreCip jacket?
The PreCip is not meant to keep you warm in freezing conditions. Instead, this coat works best as a shell layered on a warmer jacket, or as a barrier when you only need a little warmth but mostly want some outdoor protection.
How does the Marmot PreCip fit?
The Marmot PreCip runs what we considered pretty true to size. The PreCip is not a notably bulky jacket. Women's and men's fits will allow for some layering, but you will probably want a size up if you plan to use this as a shell over a heftier coat outdoors. The adjustable hood and face-guard when fully zipped fit well and help shield you from the rain.
How is the Marmot PreCip when it's not raining?
In warmer weather outdoors, we noticed the PreCip could retain some body heat. Times like these are when the pit zips come in handy. Generally, in our Marmot PreCip jacket review we found this coat to be decent for just a little warmth when it's cooler outside and, of course, as a shield from the rain and some wind. When the temperature rises, you'll want to take it off and stow the coat in the built-in stuff sack.
How to pack the Marmot PreCip rain jacket?
You can squish/compress, fold, or roll the Marmot PreCip, as long as you don't always crease it in the same spot repeatedly (this can weaken the laminate coating). Open the stuff sack, compress the jacket into the pocket, and zip it closed to easy packing.
What is the difference between the Marmot PreCip and the PreCip Eco?
Breathability is the primary difference between these hiking rain jackets. The Eco has Marmot's NanoPro laminate coating. This coating makes the Eco not just water resistant, but pretty waterproof on the outside. However, the Eco is not quite as breathable as the Marmot PreCip.
How much does the Marmot PreCip weigh?
How to wash the Marmot PreCip rain jacket?
You can wash your Marmot PreCip rain jacket in the washing machine on cold with a gentle detergent. Wash the coat with like colors and avoid using hot water. You can either tumble dry on low or extra-low (never use heat to dry the jacket), or you can lay it out flat to dry. Over time, with a lot of use, wear and tear, and washes, the DWR coating on even the best rain jackets can diminish. You can look into products such as Revivex to boost the waterproof quality of a loved raincoat.
How to pack the Marmot PreCip into the self-stuffing pocket?
In our Marmot PreCip Jacket review, we found one intriguing feature was the self-storing pocket. On the inside, you have a double-zipper pouch. The double zipper is so that you will have a zipper on the outside when you stuff the PreCip raincoat into the self-stowing sack. You unzip the pouch, start stuffing the coat (sort of inside out) into the stuff sack, and when the entire jacket is inside, zip it closed. This built-in stuff sack makes the PreCip an exceptionally packable rain jacket, even for minimalist backpackers.
Overall
The Marmot PreCip is a reasonable competitor with some of the best rain jackets such as the Beta SL, Columbia Watertight coats, and Patagonia men's and women's rainwear. Marmot makes some high-quality hiking gear, lightweight rain shells, as well as more robust cold-weather coats.
After checking it out, we came away a fan of the PreCip jacket. If you want to look into more of their rain gear, we also think the Marmot Minimalist is worth checking out. The Marmot PreCip jacket is available through various retailers such as REI, in used condition on sites like eBay, and, of course, through Marmot's website.