Gossamer Gear Mariposa 60 Backpack Review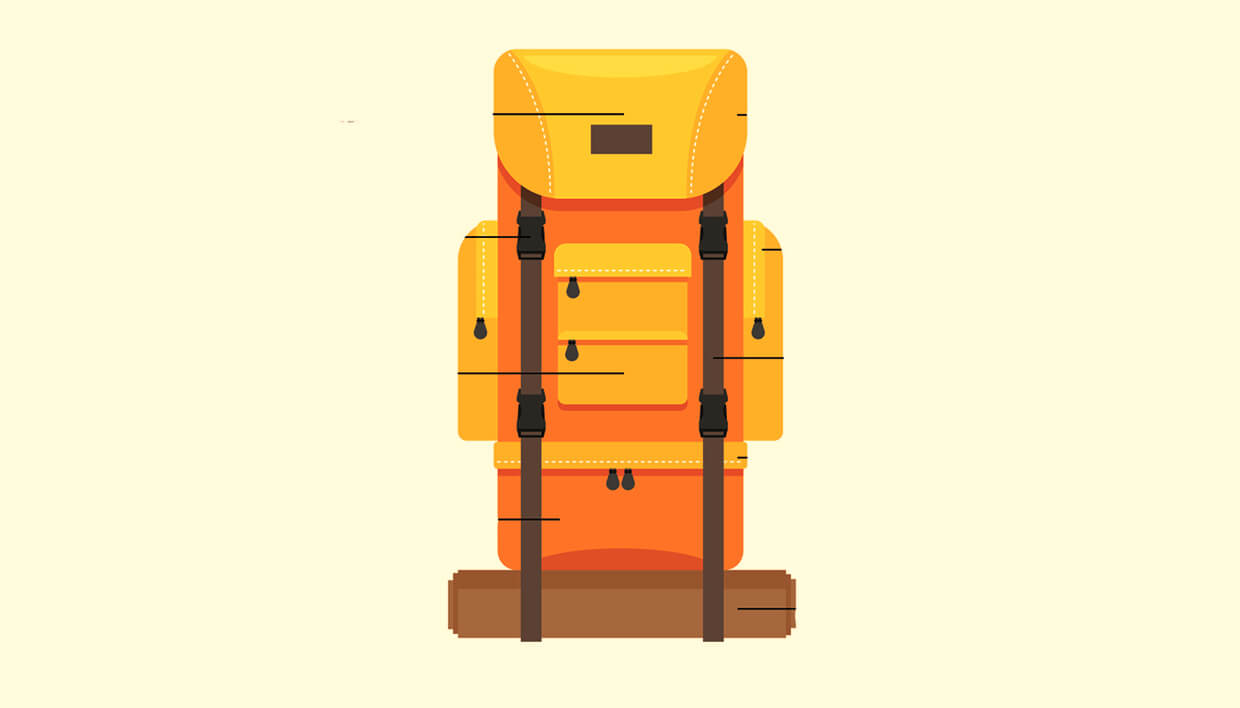 Gossamer Gear Mariposa 60 Backpack
If you are in the market for a lightweight hiking or backpacking gear pack, you've probably stumbled across packs like the Osprey Levity and, considering you're here, the Gossamer Gear Mariposa 60 backpack. The Mariposa 60 is in the category of lightweight backpacking packs for sturdy, durable yet comfortable mountain gear.
Gossamer Gear makes backpacking products that are well thought out. Not only does the Mariposa 60 have seven pockets (in addition to the central portion of the pack), a removable stay with added stiffener, but you can add on accessories such as loops, or strap on additional belt pockets. This pack is worth looking into, so we dug a bit deeper for a full Gossamer Gear Mariposa 60 backpack review.
Pros
Can carry heavier weight very well
Wide, comfortable hip belt and unisex shoulder straps
Various outer pockets, including the stacked "double-decker" pockets
Durable construction can handle high-mileage hiking
Aluminum removable stay and secure, ergonomic hip belt
Fold-down top closure allows for expansion with bulky items
Decent backpack for carrying a tent
Cons
Extra tall pocket on the side can cause weight imbalance (depending on packing)
The back could use a bit more ventilation
Does not include a rain cover
Highlights of the Gossamer Gear Mariposa 60 Backpack 
The Mariposa 60 has a sternum chest strap, a customized hip belt with an aluminum stay, an ice axe loop, over-the-top closure to keep water out, and a foam SitLight pad (removable) for padding and added ventilation. We love all of these features, but a few things we like most about this backpack stand out.
Lightweight yet Tough Nylon
The Mariposa 60 is a light pack with a weight just under two pounds. This pack is robust in durability, though. Gossamer Gear makes the Mariposa 60 with 100 and 200 denier high-tensile strength nylon, as well as "select use" of 70 denier double-rip ripstop nylon, Darlington mesh, supreme air mesh. You can pack up to 35 pounds in this model.
Extras Needed for the Trail
Unlike a standard backpack, this ultralight hiker's version includes zippered pockets, a removable foam pad that adds ventilation on your back and provides a cushioned sitting surface, seven extra pockets (one that's even big enough for a compact tent), trekking pole d-rings, and also that ice axe loop.
Ergonomic and Unisex Straps and Hip Belt
The airflow mesh shoulder straps are not only better for ventilation and to prevent chafing, but they are also ergonomically designed for both men and women, as is the hip belt. We like that Gossamer Gear included everyone in the design of this pack, and the straps are indeed comfortable.
| Key Features | |
| --- | --- |
| Comfortable unisex shoulder straps | |
| Sternum strap | |
| Aluminum frame stay to distribute weight | |
| Foam sit pad | |
| Stretch mesh outer pocket for wet items | |
The Gossamer Gear Mariposa 60 Backpack is Best For
Backpacking when you need to carry a bit extra (the 60L size is large)
Hikers who need a lighter pack and well-distributed weight with a comfortable belt
Those who are newer to hikes or hiking with newer backpackers and haven't mastered minimalist packing quite yet
FAQs About the Gossamer Gear Mariposa 60 Backpack
In our Gossamer Gear Mariposa Review, we had a lot of questions, and we discovered more we liked about this bag.
Where can I try the Gossamer Gear Mariposa?
Some retailers such as REI carry Gossamer Gear, and you can call them to see if they specifically have the Mariposa 60 in stock. Luckily, Gossamer Gear has a 30-day return policy if you think you want the bag but try it on and dislike it.
Where to carry water bottles in the Gossamer Gear Mariposa?
The Mariposa 60 is full of pockets which provide several options for water bottles or a hydration sleeve. The extra-large outer side pocket is a fantastic place for a heftier water bottle, whereas the double-decker external pockets on the opposite side work well for smaller water bottles.

The belt even has small, zipping hip pockets, which can work well for small snacks or energy shots. If you're not using the giant outside mesh pocket directly on the back, you can stow a water bottle there to prevent weight imbalance from your hydro flask. Zippered pocket accessory add-ons are also available from Gossamer Gear.

How do you wash a Gossamer Gear Mariposa?
Gossamer Gear recommends soaking your Mariposa with Revivex Odor Eliminator in a bathtub (following the cleanser's instructions), then rinse clean. Always allow your backpack to dry completely before storing to prevent mold or mildew growth.

It's a smart idea to carry a rain cover or even a garbage bag in your backpack to use as a pack cover when you are in muddy conditions. Sweating will happen, though, but we found this backpack relatively easy to wash.

What size of Hyperlite Pods fit the Gossamer Gear Mariposa?
Hyperlite packing pods can be a significant aid in packing and organizing gear on the trail. The size you select will somewhat depend on your packing goals, such as more pods that are smaller in size, or one or two larger ones. How you pack your hiking gear will also depend on the size of the gear packs you purchase.

A small Hyperlite Pod is 1.2 ounces (oz), and 6.8L and a large Hyperlite Pod is 1.3 oz and 10L. The total carrying capacity of the Gossamer Gear Mariposa is 60 liters total. In the central portion of the pack, the capacity is 36L. So, you could do a combination of additional smaller Hyperlite Pods or one or two large-sized Pods.

How to size your hip belt for the Gossamer Gear Mariposa 60
The Mariposa 60 comes in various sizes to fit different bodies. You will want to measure the length of your torso as well as the width of your hips to find the right fit. Check out Gossamer Gear's size tips if you need help.

The hip belt is sold separately from the backpack for customized belt sizing, so you will have to order each of them. Once your pack and belt arrive, adjust the hip belt to comfort.

How to pack a Gossamer Gear Mariposa
If you're new to hiking, you'll quickly learn that every ounce you can eliminate can help make the journey more enjoyable. However, you still need to carry the vitals with you, such as a tent, water, or another form of hydration, and so on.

Packing cubes such as Hyperlite Pods or Gossamer Gear's cuben fiber packs can help you organize your hiking gear without adding much weight, as they are lightweight cuben fiber. Pack your most essential, quick-grab items in easy-to-reach pockets or at the top of your backpack. Rolling clothing and rain covers can help you make the most of the space.

Balance is another crucial step in packing your ultralight backpack. Test the pack out before you start your hike. If you need more or less weight on one side, consider moving a water bottle or another heavier item to adjust the weight distribution. Carrying an off-kilter backpack can cause blisters, chafing, and back or neck pain during a hike.

Overall
The Gossamer Gear Mariposa 60 backpack competes with the likes of ultralight packs such as the Osprey Exos and the Zpacks Arc Blast. The bag has a weight capacity of 35 pounds, although you will naturally be more comfortable hiking with light loads, so we don't recommend packing it with heavy items. 
You can find the Gossamer Gear Mariposa for sale through several outlets online, and some retailers carry it in stores. We suggest getting the hip belt sized correctly and ordering through their site if you are considering this backpack.