Enlightened Equipment Revelation 20 Review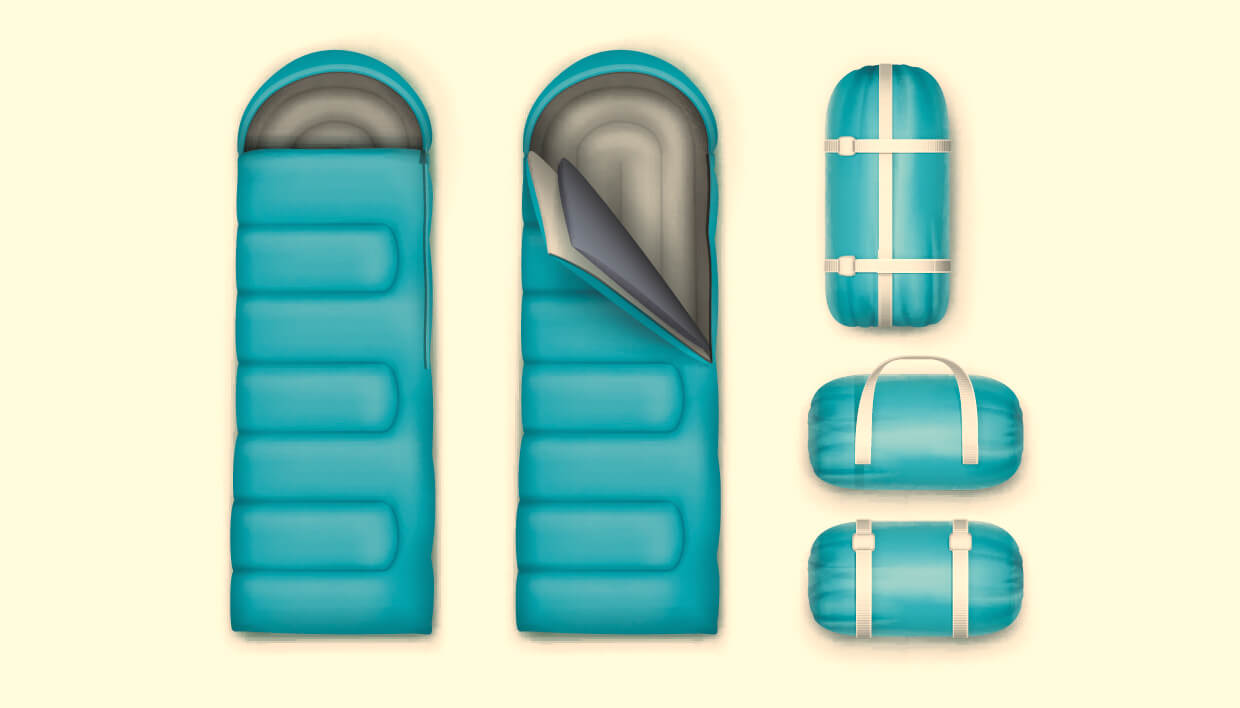 Enlightened Equipment Revelation 20
If you're in the market for camping quilts, just starting to get serious about backpacking, or already partake in your share of mountaineering but need a more comfortable, water-resistant sleeping bag for your bivy, Enlightened Equipment is worth checking out. 
Made entirely in Winona, Minnesota, Enlightened Equipment focuses on quality, ultralight quits that help you maintain your body temperature without too much bulk. The company also makes goods such as jackets, So, is Enlightened Equipment any good? We investigated these hand-made mountaineering/camping quilts for a complete Enlightened Equipment Revelation 20 review.
Pros
Lightweight and easy to pack for backpacking
Air-trapping insulation for warmth and comfort
Cinchable foot box for closing or ventilation
Buckle/straps for securing to a sleeping mat
Water-repellent synthetic outer shell
Baffles keep the fill distributed evenly
Handmade in the USA
Cons
Somewhat expensive
Clips on elastic straps are a bit tough to undo
Highlights of Enlightened Equipment's Revelation 20
Quality construction, evenly distributed goose down, and baffles that are sewn to have a central opening in the middle of the quilt so you can move some of the fill to different areas are just some of the highlights of Revelation 20. What else do we love about this backpacking quilt?
Lightweight warmth
The Revelation quilt weighs mere ounces, but this can be a vital piece of camping gear for your next hike. Whether you are traveling by bike, with trekking poles, or by foot alone, this quilt pack tightly in a sack and expands to cover you for a comfortable night's sleep.
Versatile Uses
Whether you are hammock camping, sleeping in a tent, or spending the night in a bivy, Enlightened Equipment's Revelation 20 works for a variety of hike situations.
You Pick the Specs
We like that Revelation 20 is not a "one size fits all" quilt. You decide the length, width, fill type and warmth rating. The quilt will not only fit like a glove but also suit your specific body temperature needs.
| Key Features | |
| --- | --- |
| Lightweight, water-repellent treated nylon fabric | |
| Customizable to your size and desired warmth rating | |
| Adaptable with other camping gear | |
| Can be buckled down around a padded sleeping mat | |
| Foot box closure can shut entirely or open for airflow | |
| Sewn baffles to keep down fill evenly distributed | |
Enlightened Equipment is Best For
Those who hike and need a lightweight yet warm quilt
Individuals who want both ventilation and insulation to maintain body heat
Camping with a sleeping bag but needing an extra layer for warmth
FAQs About the Enlightened Equipment Revelation
When you're investing in high quality, sea to summit quilt, you want to make sure you check all the details. We took a look at materials, length, width, and care of the Revelation quilt.
What temperature is Enlightened Equipment Revelation recommended for?
These quilts are designed to be used along with a sleeping bag or with a sleeping pad, as they do not zip entirely closed like a traditional sleeping bag. That said, there are two temperature ratings explained more here. These ratings are a comfort rating and a limit rating.

The Revelation's temperature ratings are for temperature limits, so if you tend to get cold quickly, it might be smart to go to the next coldest rated level for your quilt. The Revelation is available from 50 degrees Fahrenheit down to a 0 degrees Fahrenheit rating.

How to clean Enlightened Equipment Revelation
With a goose down hiking quilt, you might think you can't wash them with full water saturation. That's false. Check the quilt for tears and makes sure the cord locks are in place. Then fill a bathtub with warm water and the appropriate amount of Down Wash. Gently compress the quilt to saturate it with the soapy wash.

Empty the tub, refill with water to rinse out the quilt. Repeat this step as many times as needed to rinse the soapy water away entirely. Compress the quilt to squeeze out as much water as possible. Then throw it in the dryer on no heat, fluff dry, and toss in a few dryer balls. Dry the quilt until the down is entirely dry. Fluff the down as needed.

How many liters does the Enlightened Equipment Revelation compress down to?
Considering the Revelation is so customizable, from the length and width to the filling and temperature/degree rating, there is no one single answer to the number of liters to which it compresses down.

We can say that these quilts pack down tightly and are super lightweight, with weights of roughly 20 ounces, 23 ounces, and 26 ounces for the 20, 20, and 0-degree versions, respectively. A regular length and regular width Revelation has a temperature rating of 20 and a down type of 850, which weighs 22.84 ounces.

Enlightened Equipment lists the weight/oz just below the price when you select your customized specs here.
How to pack the Enlightened Equipment Revelation
You can use either a stuff sack or a compression sack with your quilt. The pliability of the Revelation quilt makes it easy to work with and pack. You can stuff it into your bag, or do a combination of folding, rolling, and compressing to pack your hiking quilt.
What does the Enlightened Equipment Revelation come with?
The Revelation comes with an organic cotton storage sack, an extra ripstop "silnylon" stuff sack (blend of silicone and nylon), and two elastic straps.

You will need a sleeping mat, such as the Therm-A-Rest Neoair, to pair with the Revelation. A sleeping mat is not included with the quilt, though.

What width is the Enlightened Equipment Revelation?
Enlightened Equipment's Revelation comes in four widths: slim, regular, wide, and extra-wide. These customizable hiking quilts are to your specifications. The different size chart options are here. You can also select your length from extra-short, short, regular, long, and extra-long.
Where to buy enlightened equipment revelation
You can get pre-made and ready to ship Enlightened Equipment products through their warehouse site, or check for Revelation stock to see if they have a discounted price on this quilt that happens to fit your specifications. More likely, you will need to have your quilt customized through their site to adjust it to your preferred warmth rating, length, and width requirements.
Overall
Our Enlightened Equipment Revelation 20 review left us with a positive impression of this quilt. The Revelation competes with products like the Kelty Cosmic, Western Mountaineering Summerlite, and Katabatic Gear Palisade 30. However, we like the more affordable cost of Enlightened Equipment's quilt and the versatility of these customizable camping/mountaineering blankets for a warm yet lightweight trip. 
Check out Enlightened Equipment's Revelation quilt for your next hike and try out some specifications of your own to see the price and weight of your customized backpackers' quilt here. We think you'll find these provide a warm, good night's sleep.