Arc'teryx Atom Lt Hoody Review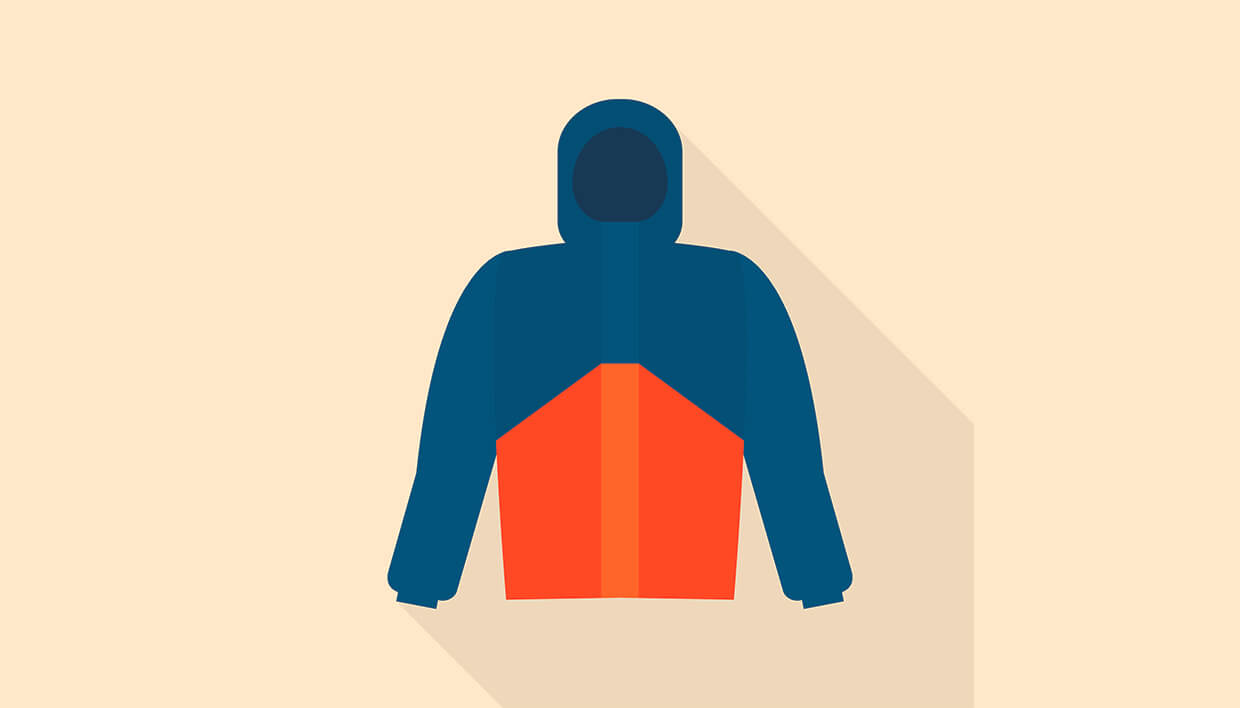 Arc'teryx Atom Lt Hoody
The Arc'teryx Atom Lt (lightweight) Hoody is a higher-end, synthetic insulated jacket that works well as a lighter micro puff shell. The smooth faced design of this windbreaker has an almost taffeta appearance but is made of durable nylon and coated in a DWR finish (durable water repellent) coating.
The Atom Lt hoody is ideal for wearing while hiking, camping, boating, and even jogging in colder weather. This coat comes in both a women's and men's jacket with the design of a zipped hoody. Women's sizes are mostly the same with a bit more of a fitted cut. There is a bit of hype among backpackers and some Arc'teryx gear, but is the Atom Lt a great jacket? We did some research and tried one out do get a detailed Arc'teryx Atom Lt hoody review.
Pros
Warm outer or mid-layer belay jacket
Trim fit but not too tight
Insulated with cruelty-free/synthetic fill
Easy-to-pack, compressible hiking jacket
Adjustable hood and hem
Cons
Adjustable drawstring on back of hood can stick out or be uncomfortable to lay on
Expensive
Highlights of the Arc'teryx Atom Lt Hoody
With a slim fit, half elastic cuffs at the end of the sleeves, and an adjustable hood, there is a lot to like about this versatile windbreaker. 
Warmth and Insulation 
The synthetic insulation in the Atom Lt jacket makes this garment comfortable to wear (depending on your cold tolerance) in weather as cool as around 40 degrees Fahrenheit, or thereabouts. Arc'teryx makes this jacket with Coreloft™ 60 insulation, made of "highly crimped, multi-denier siliconized polyester yarn." 
The benefit of the synthetic insulating layer is that it is more washable than some goose down coat, vegan/cruelty-free, and has much faster drying times when washed. Another perk of this synthetic jacket is that it is pretty warm for a micro puff hoody. Each sleeve stops with stretch cuff, and the pockets work well as a hand warmer. The hood is somewhat helmet-shaped, decently contours the face, zips up to shield the chin, is adjustable.
Breathable and Water Resistant  
The Arc'teryx Atom Lt hoody is not waterproof, but wind and water resistant. This jacket works brilliantly as an insulation layer under a waterproof shell, or as a lightweight coat for drizzly days with the DWR coating. The fleece stretch for moisture ventilation that you can find sewn into the underarms makes a great alternative to pit zips in this micro puff hoody.
Abrasion Resistance Nylon
The Tyono™ 20 denier shell is made entirely of abrasion resistance nylon that is durable, easy to care for, and quite wind resistant. General testing and wear of this jacket seemed to prove positive, as the nylon didn't snag on anything (although the drawstring at the hem caught on things a few times).
| Key Features | |
| --- | --- |
| Adjustable hood | |
| Three zippered pockets | |
| Adjustable hem | |
| DWR coating for moisture resistance | |
| Power stretch elastic cuffs on the sleeves | |
The Arc'teryx Atom Lt Hoody is Best For
Backpacking is cooler temperatures
Hikers who want a versatile belay jacket that can compress into a stuff sack to be packed in with gear
Individuals who want a coat that can be worn as outdoorsy gear as well as a daily windbreaker/light jacket
FAQs About the Arc'teryx Atom Lt Hoody
In our Arc'teryx Atom Lt hoody review, we wanted to know more about this belay jacket and how to care for it. 
How to wash an Atom Lt hoody
Arc'teryx states that you should not dry clean, iron, or wring out this jacket. You can machine wash the hoody, and even hand wash it if you take care not to wring it and go too rough on the insulation filling.

Even though this hoody has a synthetic fill, you should still treat it like goose down in that the fibers can get unevenly dispersed if handled too roughly, especially when wet.
How to machine wash the Arc'teryx Lt Atom hoody
Use a gentle detergent on the delicate setting of your washing machine. Do not clean the jacket in hot water. Set your washer to cool, and do not use fabric softener.

Tumble dry only on low or extra-low and on a delicate setting on your dryer. Again, never wring the jacket out. If you must expel excess water, compress the hoody, but do not twist.
How to clean a stain from the Atom Lt hoody
For stains on the nylon of the Atom Lt, first, try washing the spot with cold water and a mild detergent. If that does not remove the stain, you can try a small amount of a product like Awesome All Purpose Spot Remover, but spot test this first.

After spraying the stain with Awesome, machine-wash the jacket as usual. The spray must be washed off, but for tougher stains such as blood or wine, you can let the product sit for a few minutes before running the jacket through the washing machine.

What temp is ideal for Arc'teryx Atom Lt wear?
Your internal thermostat will make a significant difference in how comfortable you are wearing the Arc'teryx Atom Lt hoody. If you run warmer, you will be able to wear this jacket in cooler temperatures more comfortably than someone who tends to be cold.

I think the zip-up jacket is pretty comfortable in the 40 to 60 degree Fahrenheit range, but as long as the trim fit of this jacket is not too tight on your body, you can always throw on a base layer of fleece to stretch the versatility into colder temperatures.

Arc'teryx does not provide a temperature rating, as everyone is different, but they state that the Atom Lt jacket is generally appropriate for autumn, spring, and mild winter days.
What changes have been made to the Arc'teryx Atom Lt?
The previous version of the Atom Lt had Polartec Power Stretch in the side panels, but Arc'teryx since changed to their material. The color is said to match better than the former four-way stretch, and the underarms have breathable panels with a little give to them now. Arc'teryx also states the newer version is roughly an ounce lighter.
Which is warmer, the Arc'teryx Atom Lt or the Patagonia Nano Puff?
Both jackets do a decent job of keeping the body warm, and it will depend on the usage. The Patagonia Nano Puff is a better bet is you want a more reliable and easy-to-work-with warranty on a jacket.

However, the Arc'teryx Atom Lt hoody is exceptionally breathable, so if you get cold from activity that makes you sweat a lot in cooler temps, the Atom Lt could be a better option. Neither is quite as warm as a traditional goose down-filled jacket.
Overall
The synthetic-insulated windbreaker that Arc'teryx designed in the Atom Lt is a pricey jacket, but versatile and lightweight. If you throw on a fleece under this micro puff coat, you can wear it even in the winter, as long as the temperature doesn't get too low. 
The breathable underarms are decent at helping release moisture. This belay jacket is ideal for wearing on hikes or in mildly cooler weather. Generally, we think the price is a bit high for a jacket like this, and for many people, it would be hard to justify the cost. However, if you are an avid hiker or backpacker, and need a durable belay jacket, preferably with synthetic fill, the Atom Lt hoody is a fantastic option, so check it out.